Future of Trump-Era Medicare Program Spurs Fight Among Democrats
Single-payer advocates try to end Medicare payment experiment
Physicians say insurance programs need to evolve to cut costs
Bloomberg Government subscribers get the stories like this first. Act now and gain unlimited access to everything you need to know. Learn more.
A growing number of Democrats in Congress are pushing the Biden administration to end a little-known Medicare program they say undermines health care for seniors.
The effort, backed by dozens of House Democrats, is part of the fight to reshape Medicare between groups that seek to give traditional public coverage to every American, and industry groups that want more flexibility in how they treat patients.
"This is an assault on traditional Medicare," Ed Weisbart, chair of the Missouri chapter of Physicians for a National Health Program, said. His group supports creation of a single-payer health system in the U.S.
Weisbart and his group have been lobbying lawmakers and federal officials to end the program that allows Medicare providers to get paid lump sums to treat patients instead of billing for each service provided. The experiment was started under the Trump administration and continues under Biden.
Federal Covid Cash Propels 10% Jump in U.S. Health-Care Spending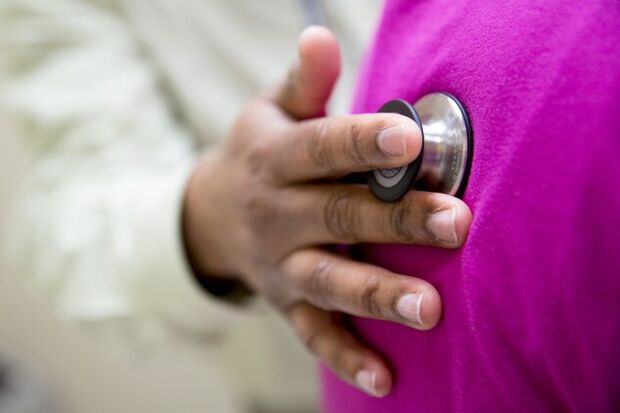 Supporters of this model say it represents what Medicare should be: a system where doctors work in groups to treat patients. Providers make more money when people get and stay healthy because they can share savings or losses with the government.
Weisbart argues the Trump administration created the program as a way to start privatizing traditional Medicare for the elderly and the disabled. Lump sum payments encourage doctors to limit care for beneficiaries and exaggerate how ill their patients are, because they're reimbursed more to treat sicker people, he says.
He's catching the attention of Democrats: earlier this month 54 House Democrats sent a letter to the head of the Department of Health and Human Services as well as the top-ranking Medicare official asking them to end what's known as Direct Contracting Entities.
"These models ultimately aim to privatize traditional Medicare by funneling beneficiaries, without their knowledge, into a DCE," the lawmakers, led by Rep. Pramila Jayapal (D-Wash.), wrote.
Jayapal and Weisbart both support having Medicare run primarily by the government — arguing it has little overhead and gives seniors and other beneficiaries access to health services. Both want to expand that system to every American.
'Fixing Medicare'
Backers of the direct contracting models say their opponents don't understand its advantages. They say Medicare and other insurers must shift toward paying doctors broadly for treating patients instead of per-service, known as fee-for-service.
"This is the apple of our eye: it's an earth-changing movement that tries to fix what ails traditional Medicare, the dysfunctional fee-for-service Medicare," Don Crane, president and CEO of America's Physician Groups, said. Crane's group represents more than 335 physician groups and advocates for shifting payment for doctors away from fee-for-service systems.
Crane said it's been difficult to change how traditional Medicare — as opposed to Medicare Advantage, which private health plans administer on behalf of the program — pays for care, and the model could help them make inroads. The program works to encourage better care by allowing doctors to share part of the cost savings or losses with the government, he said.
"This is about fixing Medicare," Crane said. "Making it better for seniors."
Medicare Payment Project Scrapped After Failing to Save Money
Michele Mitchell, regional medical director for Michigan at Oak Street Health, a network of primary care centers that participate in the direct contracting model, said the change in Medicare payment supports the work her organization is already doing.
"We're going beyond just trying to manage your hypertension to dealing with the barriers to taking care of your blood pressure," she said.
For example, under traditional Medicare the clinic would likely refer their patients elsewhere for support services like behavioral health providers, Mitchell said. Under this model they can more easily see the one in the clinic, she said.
Biden Sticks to the Program
For now, at least, the Biden administration shows signs of wanting to keep the direct contracting program running. Weisbart said that Elizabeth Fowler, director of the government's Center for Medicare and Medicaid Innovation, told him in a meeting last month she hopes to grow the model.
In 2021 direct contracting entities were operating in 38 states, according to Medicare data.
The Department of Health and Human Services didn't respond to a request for comment on the future of the program.
The Centers for Medicare and Medicaid Services announced in December 2020 they would launch a pair of programs that aim to tie Medicare payments to quality and spending goals. One was paused by the Biden administration and the other was permitted to continue.
The CMS isn't asking for applications for new organizations to join the program, according to Medicare's website, but ones already selected can continue in 2022.
Weisbart said he's hopeful he can build enough support among lawmakers to get the Biden administration to pull the plug this year.
"We're telling people: don't let this get out of hand," he said.
To contact the reporter on this story: Alex Ruoff in Washington at aruoff@bgov.com
To contact the editors responsible for this story: Robin Meszoly at rmeszoly@bgov.com; Sarah Babbage at sbabbage@bgov.com
Stay informed with more news like this – from the largest team of reporters on Capitol Hill – subscribe to Bloomberg Government today. Learn more.