Frustrated Democrats Mount Push for Committee Chair Term Limits
Newer lawmakers and those in swing districts leading effort
Limits still face resistance from senior members, minorities
Sophomore House Democrats are spearheading a push to impose term limits for top committee members, a move that could shake up power within those panels and be a key issue in races to lead the caucus.
As lawmakers solicit support in their bids for leadership roles in the 118th Congress, some Democrats are discussing how they want to shape the wider caucus and whether it's time to overhaul the longtime tradition of allowing top committee members to serve in those posts indefinitely.
Past efforts by Democrats to limit terms have failed and there's still strong resistance from senior and minority members to the idea. Nevertheless, momentum is fresh in the caucus given the potential turnover among top leaders and the growing frustration of lawmakers elected in 2018, the largest freshman class in a generation, who want a shot at a committee gavel without long waits.
The push also comes as Democrats face the prospect of losing the majority in the midterm elections, a development sure to set off soul searching among the rank-and-file about both the party's policies and the aging profile of its leadership.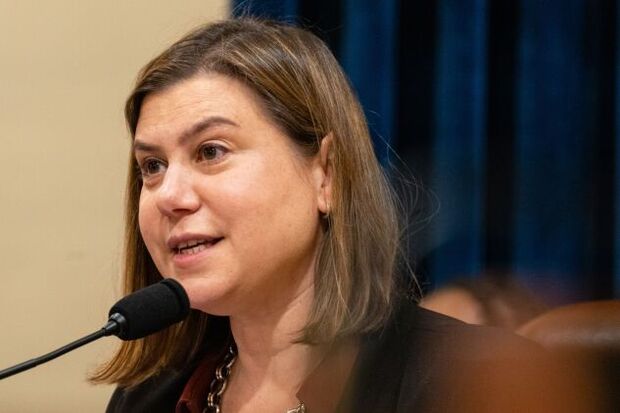 Rep. Elissa Slotkin (D-Mich.) said while she is "waiting and hoping to get seniority enough to be considered for leadership of a committee," she's watched Republicans who were elected the same year as she was, 2018, compete for top committee spots.
"It's a source of real frustration for a number of us," she said.
House Republicans since 1992 have limited the top member on a committee to three terms, regardless if the spot is chair or ranking member.
Rep. Dean Phillips (D-Minn.) said Democrats are realizing "it's healthy to have seats open up for new ideas, new perspectives and new leaders." He expects term limits to be a substantial part of the discussion around new caucus leaders.
"With likely generational change forthcoming, there's a lot of conversation about how we affect the House rules package, how we affect the caucus rules package," Phillips said.
Concerns from the class of 2018 and frontliners – those facing the most competitive elections – are being heard. Rep. Adam Schiff (D-Calif.) who is vying for the caucus's top spot next year, has come out in support for term limits. During a Sept. 24 panel discussion at the Texas Tribune Festival, Schiff said Democrats "need to do more to rapidly elevate people to positions of leadership."
Democratic Caucus Chair Hakeem Jeffries (N.Y.), who is widely seen as a likely successor to Speaker Nancy Pelosi (Calif.), is remaining neutral on term limits as he would oversee any vote to change the rules.
"I look forward to talking to members about it," he said. "As with every other issue, I take member input and we'll see what we decide to do as a caucus moving forward."
Uphill Climb
Imposing term limits still faces an uphill climb. Rep. Jerry Nadler (D-N.Y.), the chair of the powerful Judiciary Committee, said he would oppose limiting terms of chairmen such as himself because it would remove people with institutional knowledge.
He also dismissed the argument that term limits would bring in fresh perspectives because members in leadership in the caucus or on committees have to seek their roles every two years.
"Anybody can challenge any committee chairman," Nadler said.
Rep. Bobby Scott (D-Va.), chair of the House Education and Labor Committee, said there is an opportunity for newer members to move up in committees as members no longer have to be the most senior member on a committee to run for chair.
"The best person ought to be chair, and if it happen to be a person who has been there a little while, that's a good thing," he said.
Scott, a member of the Congressional Black Caucus, also noted there would be concern about limiting terms after Black lawmakers had finally became top members on several committees.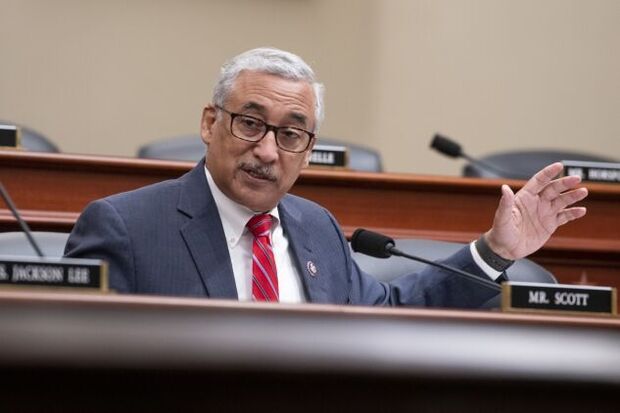 But other veteran lawmakers say it's time for a change.
Budget Chair John Yarmuth (D-Ky.), who is retiring after this year, said term limits "are probably a good thing" and would help keep ambitious and talented members.
Pelosi has shown openness to term limits in the past, saying in 2018 she had "always been sympathetic to the concerns that have been expressed by our members on that subject."
"Actually I tried to do that when I became speaker in '07," she said during a press conference. "But the caucus did not support that."
Change Needed
Many lawmakers, focused on the November midterms, have yet to consider if they would back term limits. But there's sentiment change is needed to give more say to rank-and-file members.
Rep. Colin Allred (D-Texas), who represents members who have served five terms or less in House Democratic leadership, said changes in the caucus are needed.
"It's clear that we all want to have a new generation of leadership, both in terms of allowing our talents to be shown and be most effective on this committees," he said. "How we arrive there I think is where the discussion is."
Rep. Raul Ruiz (D-Calif.) said committee term limits should be part of the discussion in forthcoming leadership elections in order to build consensus around any potential rules change.
Yet he acknowledged it is "a very difficult issue" for the Democratic caucus as well as the Congressional Hispanic Caucus that he chairs.
"There's a strong value in seniority for those that have stayed a very long time," Ruiz said. "At the same time, we have a lot of newer members that are hungry and capable and willing to lead."
To contact the reporters on this story: Emily Wilkins in Washington at ewilkins@bgov.com; Zach C. Cohen in Washington at zcohen@bloombergindustry.com
To contact the editors responsible for this story: Bennett Roth at broth@bgov.com; Robin Meszoly at rmeszoly@bgov.com