FreedomWorks Shifts Focus from Red to Younger Independent Voters
After layoffs, group taps polling, AI to sway policy, elections
Atop the agenda is a push to limit entitlement spending
Bloomberg Government subscribers get the stories like this first. Act now and gain unlimited access to everything you need to know. Learn more.
FreedomWorks, a libertarian-leaning conservative group, sees a coming political realignment fueled by younger voters with an independent streak, said its president Adam Brandon.
The lobbying and political group, which has undergone a realignment of its own after major layoffs earlier this year, is looking to new polling data and Artificial Intelligence-generated outreach to speak to those voters and to influence policy and political debates in the coming years, he said.
"The market is demanding a shift, and the parties are stuck in an outdated system," Brandon said this week during a briefing with reporters in the group's offices near Union Station. "Something big is going to happen."
FreedomWorks is looking to dig into its libertarian roots, focusing less on hot-button social issues and more on overhauling government spending. Brandon said the group's pivot is a risky venture.
"We're leaning into this independent space," he said during an interview.
After the last elections, he said, he looked at the data and determined the conservative movement had a problem.
"Our old model, all we did was make red areas redder. Until you start reaching into these swing districts with independents, you've got to ask yourself if you're really moving the needle," he said.
The group is making some new hires but will also rely on outsourcing and technology, especially AI, to reach these voters. AI, Brandon said, will help the group stay nimble and to monitor what messages resonate with younger, independent-leaning voters. FreedomWorks will gather data on what messages work and adjust as need, he added.
The group is pushing lawmakers to reduce government spending, a central issue on Capitol Hill this month. But FreedomWorks also wants members of Congress to more seriously look at longer-term at cuts to Social Security and Medicare, often considered a political non-starter given the popularity of entitlement programs.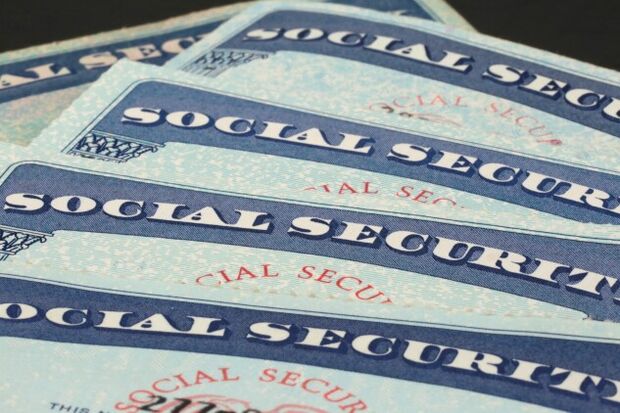 Brandon said his group's polling data show that younger voters who range in age from 18 to 44 are open to changes in entitlements.
"You go to a 35 year old in the 'burbs, they'll talk about Social Security," he said. "Why? Because they're paying taxes for it. They're paying into it, and they don't think they're going to see any of it.
FreedomWorks has tapped a polling firm that once worked for the Trump campaign, the Bullfinch Group, and its president and CEO Brett Loyd to delve into the views of those younger voters. A recent poll, conducted in August, found that 73% of respondents in this younger age group said they expected to be better off next year than today and 52% said America would be better off next year than now.
"This is an optimistic group," Loyd said. "They think that, like, politics is in shambles, but they're pretty optimistic for themselves."
The group also gave high favorability marks (just shy of 60%) to independent candidates not affiliated with either party and politicians that work with both sides of the aisle. The respondents also gave higher favorability marks (58%) for the Democratic Party than for the Republican Party (43%).
Wendy J. Schiller, a political science professor at Brown University, said that the Republican Party's position on some divisive issues, such as opposition to abortion rights or LGBTQ rights, is "anathema" to younger voters.
Moving forward, she said, it won't be surprising to see "more volatility" in terms of party affiliation with younger voters because many are disillusioned with both parties.
Nobody Inspiring Them
"There's nobody who's inspiring them," Schiller said.
FreedomWorks reported spending $50,000 on federal lobbying during the first half of this year, up from $20,000 during the same period last year, according to lobbying disclosures filed with Congress.
A super PAC connected to the group had less cash on hand, $35,000, as of June 30 than it held as of June 30, 2021, $164,000, according to Federal Election Commission records.
To contact the reporter on this story: Kate Ackley at kackley@bloombergindustry.com
To contact the editors responsible for this story: George Cahlink at gcahlink@bloombergindustry.com; Bennett Roth at broth@bgov.com
Stay informed with more news like this – from the largest team of reporters on Capitol Hill – subscribe to Bloomberg Government today. Learn more.