Free For Coffee? These Lawmakers Have No Committee Seats
Amash latest House member to relinquish post
Newbie Keller awaiting committee assignments
Rep. Justin Amash now is a House member without a party and a congressman with some time on his hands.
The newly minted Michigan independent, who announced July 4 he was leaving the Republican Party, had to relinquish his seat on the Oversight and Reform Committee. House rules say membership on a standing committee "shall be contingent on continuing membership in the party caucus or conference" that awarded the legislator the assignment.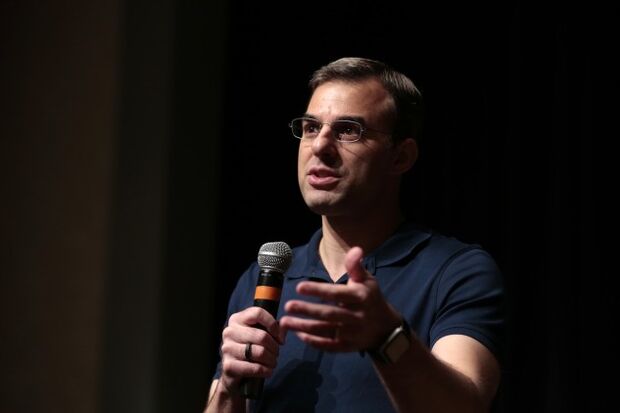 "Should a Member, Delegate, or Resident Commissioner cease to be a member of a particular party caucus or conference, that Member, Delegate, or Resident Commissioner shall automatically cease to be a member of each standing committee to which elected on the basis of nomination by that caucus or conference," according to the rules.
Amash cited the rules in a letter to Republican leaders yesterday informing them he was formally resigning from the Oversight panel and the House Republican Conference.
He's at least the fourth rank-and-file House member with no committee assignment in the 116th Congress, though the reasons vary widely.
As a matter of tradition, top leaders including Speaker Nancy Pelosi (D-Calif.) and Minority Leader Kevin McCarthy (R-Calif.) don't take committee seats.
As for the rest:
Reps. Chris Collins (R-N.Y.) and Duncan Hunter (R-Calif.) don't serve on committees because they're under indictment. House rules say a member should resign from committees and leadership positions if charged with a felony punishable by at least two years in prison "unless or until judicial or executive proceedings result in acquittal or the charges are dismissed or reduced to less than a felony."
In January, Republican leaders stripped Rep. Steve King (R-Iowa) of his committee posts after he made racially charged comments about white supremacy.
Rep. Fred Keller (R-Pa.) is awaiting committee assignments after being sworn in last month following a special-election victory.
To contact the reporter on this story: Greg Giroux in Washington at ggiroux@bgov.com
To contact the editors responsible for this story: Katherine Rizzo at krizzo@bgov.com; Heather Rothman at hrothman@bgov.com