Former Alabama Senate Staffer Gives Mo Brooks Run for His Money
Katie Boyd Britt vying to replace her former boss, Sen. Shelby
Outraised the Trump-backed congressman in second quarter
Alabama Senate hopeful Katie Boyd Britt's eye-popping fundraising and energetic campaigning have helped the political newcomer emerge as a leading candidate in the Republican primary sweepstakes likely to determine the outcome of the red state's 2022 race.
Britt, a protégé of retiring Sen. Richard Shelby (R-Ala.), stunned political circles by raising over $2.2 million in recent weeks and quickly setting off across Alabama to take on six-term Rep. Mo Brooks (R-Ala.) in an ambitious bid to win the seat Shelby has held since 1986. Britt's haul was almost three times the $824,000 Brooks raised in the second quarter and signaled former President Donald Trump's preferred candidate has a tough fight on his hands.
Britt's fundraising for the period ending June 30 drew a broadside from Trump, who said Shelby's former chief of staff and campaign strategist is "not in any way qualified" and Brooks has "everything Alabama wants." But Shelby said Britt, a lawyer who recently headed the Business Council of Alabama, is the "best qualified" in the GOP primary field, which already has drawn four candidates.
"Did you see that big fundraising number? It made him nervous," Shelby, the state's longest serving senator, said of Trump in an interview. "It's going to be a spirited race. Mo Brooks and the president are probably reacting to her early fundraising prowess. She's a dynamic woman, and she's smart."
The winner of the Republican primary next spring will be heavily favored in the general election. Besides Britt and Brooks, other contenders include Lynda Blanchard, Trump's former ambassador to Slovenia, and Jessica Taylor, a businesswoman who ran unsuccessfully for Congress in 2020. No Democrat has announced plans to run.
( Sign up for Ballots & Boundaries, a weekly check-in as states change voting laws and revise political districts.)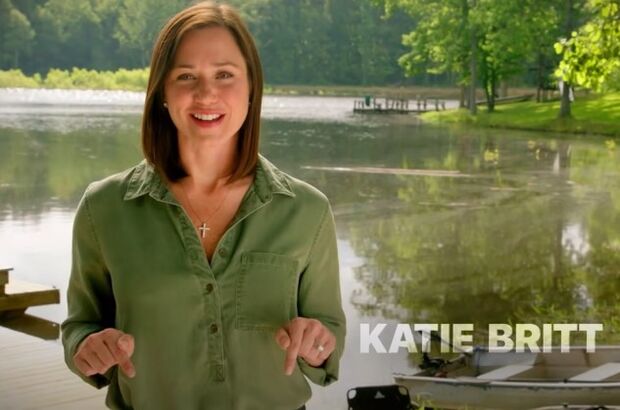 Britt, 39, said in an interview her fundraising shows Alabamians are "ready for fresh blood." She took a shot at Brooks, who's been under constant criticism after he told a mob ahead of the Jan. 6 riot at the U.S. Capitol it was time to "start taking down names and kicking ass." She said he has little to show for the 40 years he's been on the ballot seeking state and federal offices and that he's far from the "fearless fighter" he calls himself.
"I think real leadership comes when you can create solutions. And he seems to be good at identifying problems but lacks in his ability to be effective, or get things done," Britt said.
In May, after the news broke about Britt's forthcoming candidacy, Brooks criticized Britt and her experience at the business council on his Twitter feed, where he features Trump's endorsement alongside his own name.
Who Can Deliver
In a statement, Brooks said Trump's endorsement "helps GOP voters discern which candidate is the real, pro-MAGA, conservative and which candidate is the pretender."
Political analysts said Britt still has a long way to go in her bid to beat Brooks, who's represented northern Alabama since first winning in 2010. Brooks, whom Democrats have accused of encouraging the Capitol insurrectionists, might cause more concern in a swing state such as Georgia than in Alabama, the "Trumpiest" of states, said Chris Brown of Red State Strategies in Birmingham.
But while being a "solid conservative vote," Brooks still hasn't demonstrated legislating prowess, while working under Shelby could help Britt deliver federal funding to Alabama, Brown said. Shelby, the top Republican on Appropriations, and his staff steered billions to the state. Brooks joined the House Freedom Caucus that opposed annual spending bills and advocated government shutdowns.
"I do think that is something that Katie is going to probably be more successful at, bringing home the dollars," Brown said.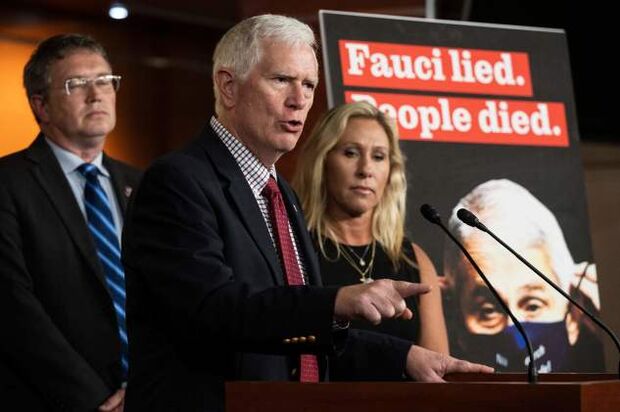 Trump dismissed Shelby as a "RINO"—a Republican In Name Only—but the veteran lawmaker who also previously chaired the Banking, Housing, and Urban Affairs Committee is sitting on a war chest of more than $16 million that he intends to keep drawing from to help Minority Leader Mitch McConnell (R-Ky.) regain the Senate majority in 2022. He said he's given Britt the maximum allowed under campaign finance laws and may look to give in other ways.
"That's going to be a $15 million race," Shelby said of the primary.
David Mowery, president of the Alabama-based Mowery Consulting Group, said Shelby's estimate for candidate spending will be only part of the pie. "I could see another $10 million to $15 million being spent by super PACs," he said.
Ties to Shelby
Britt got her start handling Shelby's press operations after graduating from the University of Alabama in 2004. She headed back home in 2007 and later earned a law degree from Alabama. In Montgomery, she led state government affairs for the Butler Snow law firm and practiced corporate law.
But Britt remained close to the Shelby team and in 2015 took a leave of absence from her firm to serve as Shelby's deputy campaign manager when he ran for re-election. After Shelby won a sixth term, Britt served as his chief of staff until the end of 2018. She subsequently led the business council from January 2019 until last month.
If elected, Britt would be the first woman from Alabama to be elected to the Senate.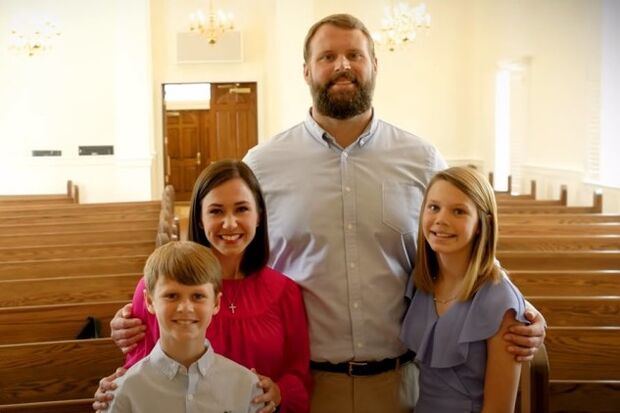 Britt said while Brooks may have Trump's endorsement, her fundraising shows she has strong support within the state. Some 90% of the money she raised came from Alabamians, while much of Brooks' funds originated outside the state, she said.
"I am going to work every single day to get the endorsement of the people of Alabama," Britt said.
Sen. Tommy Tuberville (R-Ala.) was a political novice but successfully used his reputation as Auburn University's former football coach to prevail in 2020. Britt also has ties to the sport in the football-obsessed state, having married University of Alabama star Wesley Britt in 2008. Britt, a former Crimson Tide lineman, played for the New England Patriots. The couple have two children.
"You cannot miss my husband: He is 6'8, 320," Britt said. "I joke that he takes up a doorframe."
"I had a gentleman say, 'Well, hey, I'm glad to see you running, you're gonna win, and then we'll finally have both political parties represented,'" she said. "'We'll have an Auburn football coach, and then we're gonna have the wife of a former Crimson Tide player.'"
To contact the reporter on this story: Nancy Ognanovich in Washington at nognanov@bgov.com
To contact the editors responsible for this story: Kyle Trygstad at ktrygstad@bgov.com; Bennett Roth at broth@bgov.com