Food Lifeline Runs Via Truckers Who Can't Find Bathrooms, Meals
Bloomberg Government subscribers get the stories like this first. Act now and gain unlimited access to everything you need to know. Learn more.
Federal regulators' move to temporarily drop limits on how long truckers can drive, to help restock coronavirus-barren store shelves, is running squarely up against two of the most basic human needs: food and bathrooms.
Ten drivers, representing those who drive for themselves, small companies, and large carriers, said in interviews that they've struggled over the last month to find hot meals and clean restrooms outside of truck stops throughout the continental U.S. A few long-haul drivers say they've resorted to scrounging for snacks at rest stops and using unsanitary port-a-potties outside pickup and delivery spots whose staff, afraid of the virus, won't let them inside to use the bathroom.
"That to me, is just as bad as running through the fire with a pair of gasoline britches on," said Ingrid Brown, a driver who has hauled produce through New York, New Jersey, Florida, and California in the last few weeks.
The federal government has reminded states that truck drivers are considered essential workers, and encouraged them to keep rest stops open. Transportation Secretary Elaine Chao, whose department waived hours of service limitations for truckers and freight-railroad crews during the pandemic, thanked drivers on the radio last week and said the country was "cheering for America's truck drivers." House Transportation and Infrastructure Chairman Peter DeFazio (D-Ore.) called truck drivers "heroes."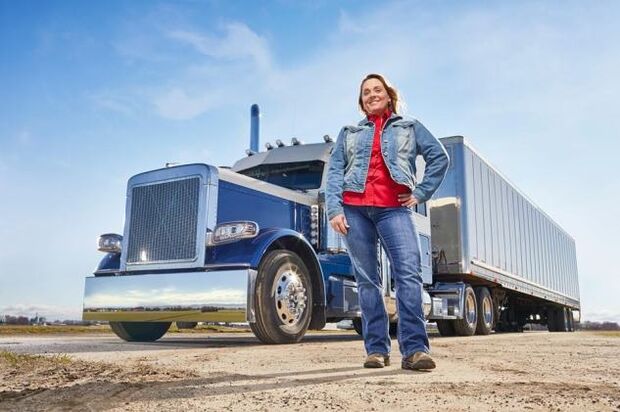 However, the federal government can't necessarily force states to keep restaurants and truck-customer bathrooms open, clean, and friendly to drivers. It's up to states and private companies to take care of the drivers. In the meantime, the conditions are straining driver health, making it difficult for them to deliver the essential items Americans need.
"While people are honking their horns and are happy to see us, they don't understand it's becoming harder and harder for us to do business out here," said Deb LaBree, a driver delivering pharmaceutical and medical supplies.
Bathrooms Lacking
The trucking and truck-stop industries are urging states to allow rest stops and privately owned truck stops to continue operating, as they can be some of the only places a driver can use the bathroom.
Drivers often can no longer use the bathroom at a customer's site, where they pick up and drop off items, even though they have to park there sometimes for hours, several drivers said. That's pushed more truck drivers to use rest stop bathrooms, exposing them to more germs, said Shannon Samples Newton, president of the Arkansas Trucking Association.
Susie De Ridder, a driver who is typically on the road for several days at a time, said she's had to drive out of her way to find a bathroom. Joe Smith, who hauls paper products and water in the Northeast, said he carefully plans his days around where he can park his tractor trailer and use the facilities.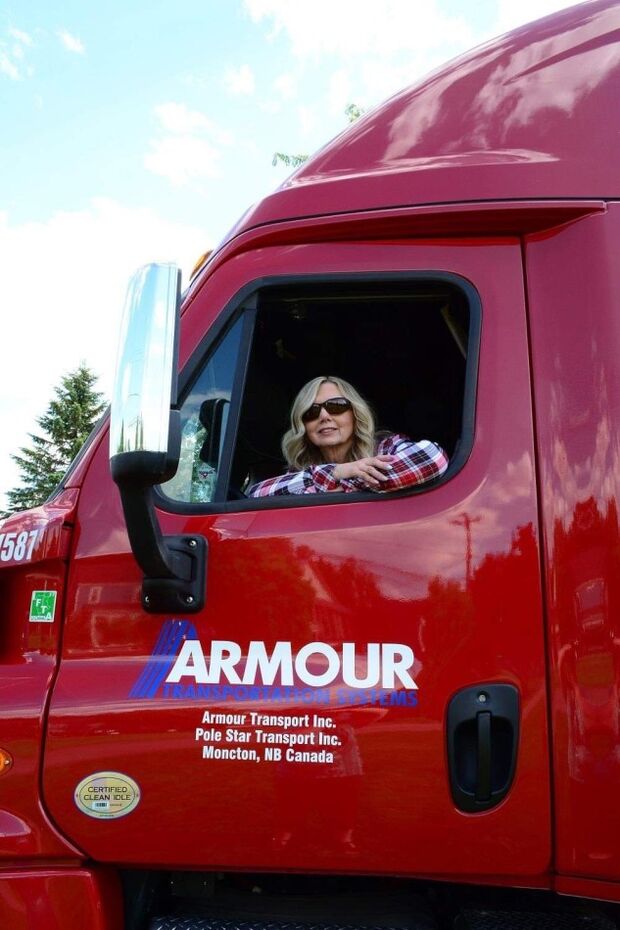 Marcia Faschingbauer, president of Houston-based carrier Excargo, said she's been sending drivers to work with rolls of toilet paper. But like people across the country, she's struggling to find rolls at stores to replenish her supply.
"Like the old days, outside and under a tree, I think there's a lot of that happening," Faschingbauer said.
The Department of Transportation reached out to Pennsylvania officials in March when the state closed its rest areas, and they later reopened. Federal officials also cheered when Arizona reopened two rest areas that have been closed for decades, said a spokesperson for the Federal Motor Carrier Safety Administration, the agency that regulates trucking.
Not every driver is working long days at a time. Drivers who typically carry items for auto manufacturers, shuttered by the virus, aren't working at all right now, said Lewie Pugh, executive vice president of the Owner-Operator Independent Drivers Association. There are also drivers who deliver locally, and can go home at night instead of sleeping in their trucks.
Food Scarce
Hot meals are so scarce for truck drivers in parts of the U.S. right now that the Federal Highway Administration is encouraging states to allow food trucks to park at truck stops.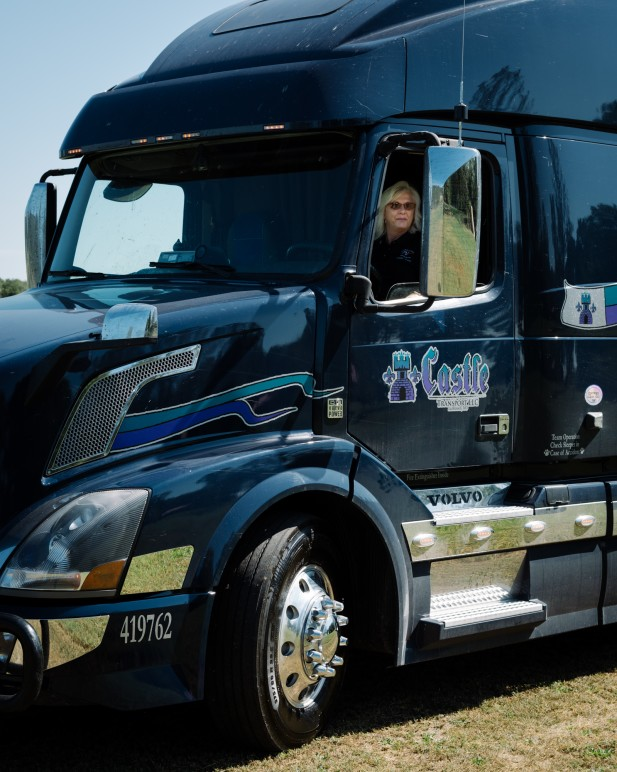 Drivers can normally go to any restaurant. Now the only place to get food in some areas is a truck stop, Newton said.
Brown, who has hauled produce in coronavirus hot spots, says truck stops have sometimes been out of food by the time she gets there. On one night recently, she bought what was left at the stop she pulled into: peanut butter, grape jelly, Pop Tarts, and bread. She has to drive overnight to deliver produce, so she's not able to stop when most places with reduced hours are open.
Fast food places such as McDonald's are offering carry-out for drivers who can't pull their trucks through drive-thru lanes. That's made it easier for John Lex, a Walmart Inc. driver who works in the southeast U.S. Drivers are also packing frozen meals and snacks in trucks, Smith said, because there's only so much fast food someone can eat after days on the road.
"This is a time where we really need everyone to kind of help us out, any way they can," Smith said.
To contact the reporter on this story: Courtney Rozen in Washington at crozen@bgov.com
To contact the editors responsible for this story: Paul Hendrie at phendrie@bgov.com; Bernie Kohn at bkohn@bloomberglaw.com
Stay informed with more news like this – from the largest team of reporters on Capitol Hill – subscribe to Bloomberg Government today. Learn more.