Flight Delays, Passenger Hassles Top Agenda for Panel Leaders
System 'stretched and stressed,' key lawmaker says
Congress faces Sept. 30 deadline to reauthorize FAA
Bloomberg Government subscribers get the stories like this first. Act now and gain unlimited access to everything you need to know. Learn more.
Finding remedies for flight disruptions, aging technology, and cramped seating, and managing new entrants into the airspace will take center stage as Congress crafts long-term bipartisan legislation to set aviation policy.
"Alarm bells should be going off across the aviation industry," said Garret Graves (R-La.), the new chairman of the House subcommittee overseeing aviation policy. "Our system is stretched and stressed to capacity."
Lawmakers face a Sept. 30 deadline to pass legislation to reauthorize the Federal Aviation Administration. Trade groups, including ones representing airlines and airports who will be lobbying on the bill, are already warning lawmakers to meet the deadline and avoid postponing policy changes and funding certainty by resorting to a simple extension, which has been common with past reauthorizations.
Among the aviation industry's struggles: a system outage at the FAA that led to a rare temporary ground stop of flight departures last month, increased flight disruption, Southwest Airlines Co.'s holiday travel meltdown, and recent near-collisions on runways that raised concerns about safety and air traffic control. The FAA is holding a safety summit next month as lawmakers work on the reauthorization bill.
"2023 is a big year for aviation," Billy Nolen, acting head of the FAA, told senators last week. "There is sustained energy from both industry and government around the development of ideas and proposals to modernize" the national airspace system and FAA's ways of managing it.
Top aviation policy leaders in Congress include new leaders on both sides of the aisle — among them longtime pilots, advocates for general aviation, and strong critics of airlines and the Biden administration.
Here is a breakdown of the lead lawmakers shaping legislation that could determine potentially major changes for airports, safety rules, and airlines and their passengers.
See also: BGOV OnPoint: FAA Renewal Kicks Off in Congress
HOUSE
Rep. Sam Graves (R-Mo.)
Chairman of the Transportation and Infrastructure Committee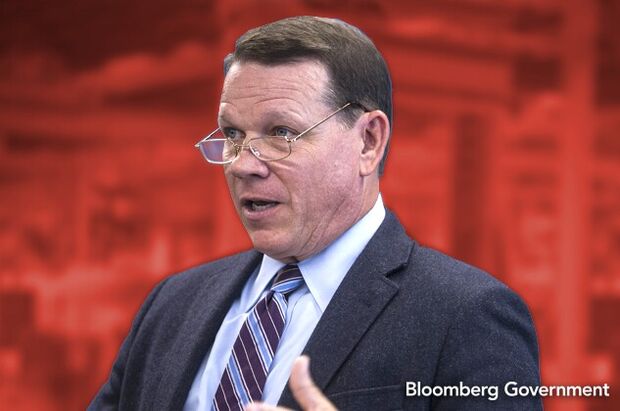 Sam Graves says his top priority is to complete a "strong bipartisan reauthorization" bill on time, citing the recent disruptions including near-miss incidents and the FAA system outage. Graves gained the gavel after holding the minority's top seat on the committee for three years.
A longtime general aviation pilot, Graves wants this year's bill to have the first standalone title on the segment of the industry that encompasses all noncommercial flights. He also wants small and medium-sized airports to get their fair share. He has talked about the importance of the Airport Improvement Program, a grant program authorized through the bill, to rural airports in his state.
"I'm a customer of the system, so that helps out considerably when it comes to understanding what it is that we need, and what some of the problems are from a pilot's point of view," said Graves, co-chair of the General Aviation Caucus.
Graves has pledged an "aggressive" timeline to have the House move faster than the Senate on FAA reauthorization. He has emphasized he wants a "work committee, not a show committee," a contrast to more partisan panels in the House.
Rep. Rick Larsen (D-Wash.)
Ranking member of the Transportation and Infrastructure Committee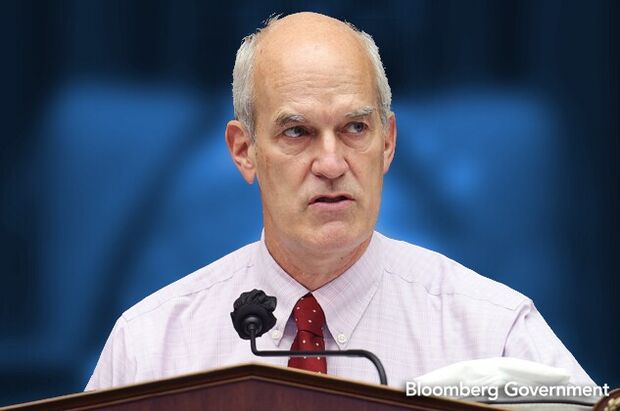 Rick Larsen won Democrats' top post on the full committee after leading the aviation subcommittee in the last Congress — an experience likely to help him as the FAA bill becomes the panel's main focus.
The bill provides an opportunity to make any changes in the law to hold airlines accountable and strengthen the IT infrastructure that supports the national airspace, Larsen said. Larsen's district includes Boeing Co.'s Everett, Wash., assembly plant.
He also said last year he wants the bill to have a title focused on new entrants in the airspace to give the agency "clear direction from Congress." New airspace manufacturers, such as air taxis and drones, need "regulatory certainty" from the FAA, Larsen said at the committee's first aviation hearing this year.
Larsen held aviation subcommittee hearings in the last Congress to help prepare for the bill, but Democrats' current minority status in the House shifts how the legislation will be crafted. Larsen said he still wants a bipartisan process.
"I don't foresee any grand debate, I think there'll be some differences of opinion on a few issues on the edges, and we'll go through those," Larsen said.
Rep. Garret Graves (R-La.)
Chairman of the aviation subcommittee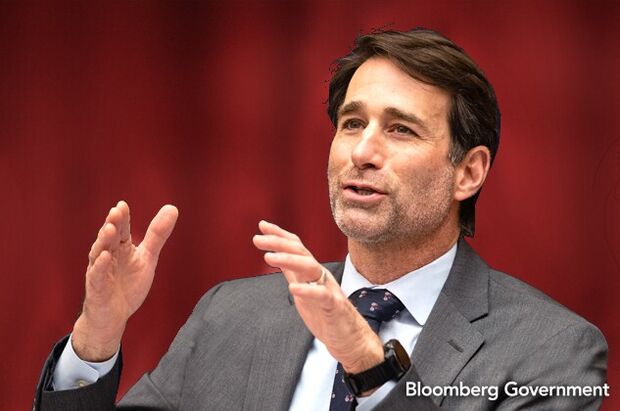 Garrett Graves said he is concerned with the organizational and regulatory structure of the FAA, an area some lawmakers are looking to address with the bill. He said he wants the agency to better integrate new technology, from air traffic control to new entrants like drones and vertiports — where aircraft can take off and land vertically.
"We have a chance to improve efficiency, to improve safety, and to facilitate new entrants into the market by adopting newer and better technologies" in air traffic control, Graves said. Lawmakers will also need to look at staffing since the FAA "has lost centuries of experience over the past two years for retirements, and I think that trend unfortunately is going to continue," he said.
Graves said the legislation should be more focused compared with the 2018 law; the agency is still working on requirements from the last reauthorization.
"Rather than having this big, superfluous bill with all these different reports and paper-pushing, I think it's important that we have a bill that is more so distilled or focused," Graves said. "We have them focus on the things that are most important, and actually get that bill executed as quickly as possible."
Read More: Aviation Panel Chairman Plans Focused FAA Reauthorization Bill
Rep. Steve Cohen (D-Tenn.)
Ranking member of the aviation subcommittee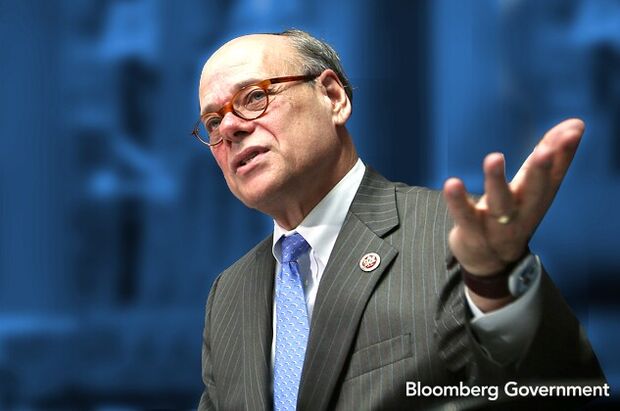 Steve Cohen has talked for years about shrinking seat sizes on airplanes and urged the FAA to reevaluate its evacuation standards — a push he plans to continue now as the top Democrat on the subcommittee.
"Probably the most miserable experience most Americans have in terms of comfort is when they're on an airplane," Cohen said in his first address to the committee in his new role, calling it the "most uncomfortable decade" as seat size has shrunk.
Cohen said he and Sen. Tammy Duckworth (D-Ill.) will reintroduce a bill this Congress to update evacuation standards on planes to accommodate people with disabilities, different weights, children, and senior citizens. More than 26,000 comments were submitted in response to a recent FAA request for feedback on the minimum needed dimensions for airplane seats so passengers can evacuate safely. Lawmakers have criticized an FAA study that found tight seat designs don't impede emergency evacuations. Airlines cited the study as a reason not to mandate dimensions.
Cohen also wants to improve conditions for passengers with disabilities, such as those who use powered wheelchairs, and establish airplane temperature standards, saying, "How many times have we been freezing on airplanes?"
SENATE
Sen. Maria Cantwell (D-Wash.)
Chair of the Commerce, Science and Transportation Committee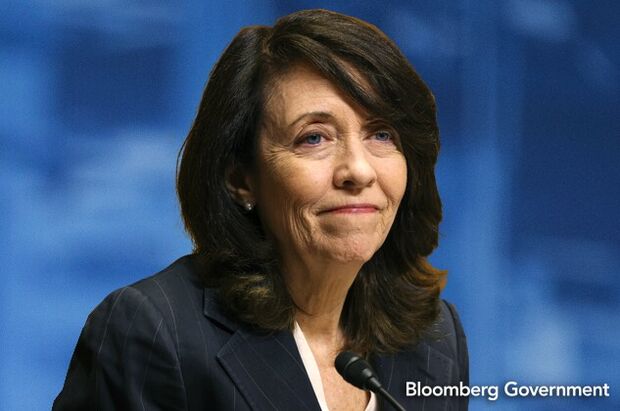 Maria Cantwell — the first woman to chair this panel — will hold the gavel again this Congress as Democrats retain their edge over crafting the FAA legislation in the Senate. Cantwell held her first hearing of the year on the recent holiday meltdown at Southwest Airlines.
"We'll be deciding how to strengthen protections for consumers, and what promises we need the airlines to make and keep about how they operate our nation's air passenger system," Cantwell said. Senate hearings on FAA reauthorization will focus on staffing, she told reporters at a roundtable after she heard from passengers affected by Southwest disruptions. She said some airlines were able to handle weather and other incidents because they staffed appropriately.
Lawmakers also need to ensure investment is going to technology and that the Transportation Department is ensuring oversight so consumers are heard and reimbursed, Cantwell said. The industry "needs a more effective policeman on the beat," she said.
The committee is also charged with moving the stalled nomination of FAA administrator Phil Washington. Republicans have opposed Washington, saying he lacks enough experience with aviation. The nominee may also require a waiver because he's a retired military officer. Cantwell said she plans to hold Washington's nomination hearing in March. Republicans are seeking to delay it.
Earlier: FAA Nominee Hits Setback as Key House Republican Balks at Waiver
Sen. Ted Cruz (R-Texas)
Ranking member of the Commerce, Science and Transportation Committee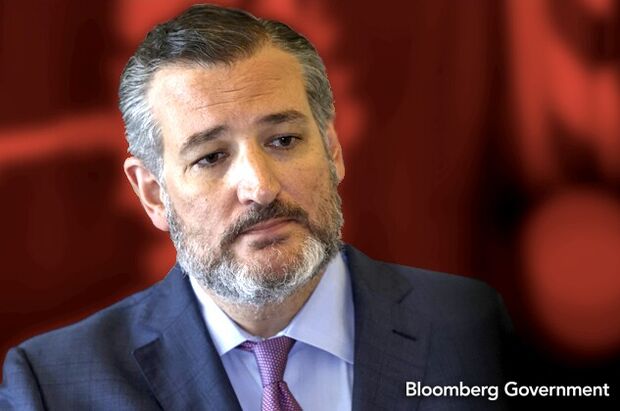 Ted Cruz has harshly criticized the Biden administration and its aviation agency. He takes that perspective into the top Republican seat on the full committee this year after being ranking member on the aviation subcommittee.
Cruz called the recent system outage at FAA that grounded flight departures an "epic screwup" and criticized the agency for failing to modernize its pilot notification technology. Cruz told reporters that Washington is a "partisan nominee who's going nowhere," and lacks the votes to be confirmed while FAA needs permanent leadership.
"It is my hope that we use the reauthorization opportunity to push the FAA safety and technology into the 21st century, to protect competition, and to resist the temptation to get into the business of regulating prices, which will only make air travel unaffordable," Cruz said.
The Transportation Department has been looking to crack down more on airline disruptions. Cruz said he is worried that "regulatory overreach" would lead to less flexibility and competition for airlines. This area could be a sticking point between Republicans and Democrats writing the bill's airline oversight and consumer provisions.
Sen. Tammy Duckworth (D-Ill.)
Chair of the aviation safety, operations, and innovation subcommittee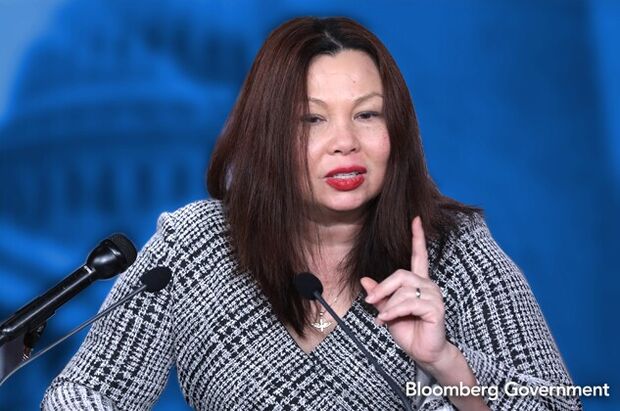 Tammy Duckworth, marking her 30th year as a pilot, will hold the gavel with both a pilot's perspective and her experience as an injured combat veteran in a wheelchair. She said she plans to prioritize safety and consumer protections.
Every commercial airline has "broken one of my wheelchairs, every one of them. We need to end that practice," Duckworth said. She has pushed for updated evacuation standards with Cohen. She said she wants to "crack down on carriers that have gotten away with predatory practices that treat customers like suckers and view passengers with disabilities as disposable."
Duckworth, who lost her legs flying a military helicopter in the Iraq war, said she has flown as a military pilot, civilian pilot, and general aviation aircraft owner. She wants the bill to strengthen safety, boost the aviation workforce, and hold the FAA accountable for modernizing its air traffic control technology.
Boosting aviation workforce is also a priority for unions as lawmakers craft the legislation. Air traffic controllers number 1,000 fewer than a decade ago, and more than 10% are eligible to retire.
Sen. Jerry Moran (R-Kan.)
Ranking member of the aviation safety, operations, and innovation subcommittee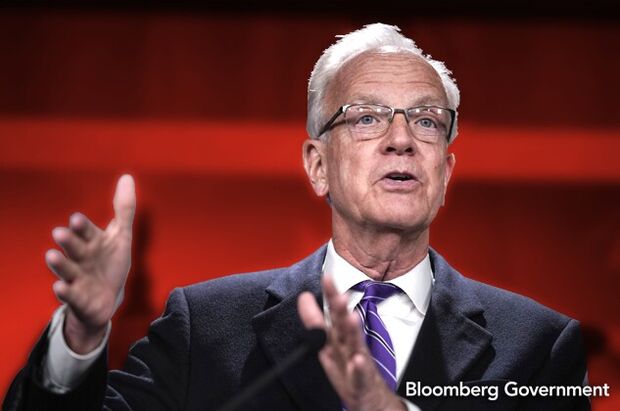 After the system outage forced the FAA to ground flights last month, Jerry Moran was quick to call on the agency to find the root cause.
Moran then teamed up with other senators to introduce legislation (S. 66) that would create a task force aimed at improving the FAA systems' resilience and cybersecurity. The House recently passed a similar measure (H.R. 346). The recent incident "was a warning of the need to strengthen and modernize our air travel system," Moran said.
This year marks Moran's first leading Republicans on the aviation subcommittee, and he is also co-chair of the Senate Travel and Tourism Caucus. Moran consistently touts general aviation as the largest industry in Kansas, with many aerospace suppliers based in his home state.
Moran also altered his appropriations subcommittee assignments this year to join Senate Appropriations' Subcommittee on Transportation, Housing and Urban Development, and Related Agencies — which he said can help in working to get the FAA "necessary resources."
To contact the reporter on this story: Lillianna Byington in Washington at lbyington@bloombergindustry.com
To contact the editors responsible for this story: Robin Meszoly at rmeszoly@bgov.com; Anna Yukhananov at ayukhananov@bloombergindustry.com
Stay informed with more news like this – from the largest team of reporters on Capitol Hill – subscribe to Bloomberg Government today. Learn more.