Fiscal 2021 Spending Bills Move Forward Despite Virus Disruption
Bloomberg Government subscribers get the stories like this first. Act now and gain unlimited access to everything you need to know. Learn more.
Top House appropriators have received preliminary top-line spending figures for their fiscal 2021 bills and are remotely drafting legislation to fund the government past Sept. 30, even as the coronavirus complicates their work.
Several key lawmakers have suggested amending last year's two-year budget caps agreement to exempt certain programs from spending limits, which could allow for a boost to biomedical programs without triggering cuts elsewhere.
For now, though, House Appropriations Chairwoman Nita Lowey (D-N.Y.) has assigned subcommittee leaders top-line allocations, and the committee plans to hold markups "when Congress returns to Washington," Evan Hollander, Lowey's spokesman, said in a statement Thursday.
The distribution of top-line numbers to the 12 Appropriations subcommittees, known as 302(b) allocations, allows members to start drafting legislation to fund the government. Appropriators held hearings with most, but not all, major administration officials on the president's fiscal 2021 budget request in February and March.
The subcommittee leaders were essentially finished with the process of collecting funding requests from other members before they left town in March, Rep. David Price (D-N.C.), chairman of the Transportation-HUD Subcommittee, said in a phone interview Thursday.
Appropriators Question Budget Caps
A bipartisan group of appropriators have raised the possibility of allowing for more spending in fiscal 2021 by exempting some key programs from the limits agreed to in the Bipartisan Budget Act of 2019 (Public Law 116-37). The law allows for only about a 0.5% increase in discretionary spending levels from fiscal 2020 to 2021, setting spending caps at $671.5 billion for defense and $626.5 billion for nondefense.
Without a change to those caps, any substantial increase in funding for programs such as vaccine development would have to be mostly offset by cuts to other initiatives.
Lowey "strongly supports budget cap exemptions for programs that relate to coronavirus response," Hollander said in a statement Thursday. "Sadly, this pandemic has laid bare how budget caps restrict resources for important federal efforts like public health. It is critical that we don't allow such shortsighted limitations to continue this year."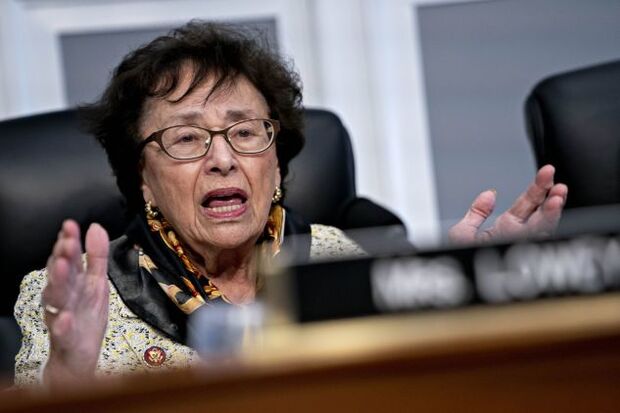 Rep. Tom Cole (R-Okla.), ranking member of the Labor-HHS-Education Subcommittee, also said he supports cap exemptions in fiscal 2021. Transportation-HUD Subcommittee Chairman David Price (D-N.C.) said exemptions "certainly should be part of the conversation."
The Centers for Disease Control and Prevention, National Institutes of Health, National Strategic Stockpile, and Infectious Disease Rapid Response Fund will all likely need significant funding increases on a regular basis, Cole said. Cole has frequently supported steady increases for biomedical programs, but said the coronavirus should cause lawmakers to reevaluate their approach.
"As good as we've done, we're going to have to do a lot more in the areas of CDC, NIH, Strategic Stockpile, and it can't be a one-and-done supplemental, in my view," Cole said in a phone interview Thursday. "We have to really look at adjusting the baseline."
With budget caps nearly flat in fiscal 2021, exempting key health programs from the spending limits "makes exceptional sense," Cole said.
"We can keep the budget caps in for most everything else," Cole said. "But in this particular area, for me, you're either going to raise the budget caps or you're going to have to move some money from other places that we would not have anticipated moving, absent this pandemic."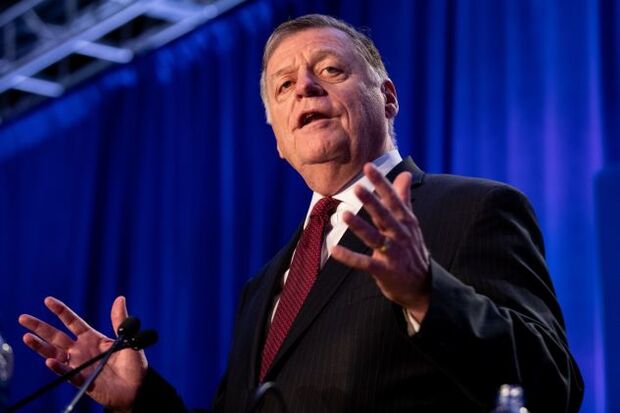 The funding allocation for the Transportation-HUD bill is larger than Price initially expected, though it will force appropriators to "make some pretty painful choices," Price said.
"We are happy with it, not ecstatic, but happy," Price said of the allocation for Transportation-HUD spending. Members are not allowed to share their allocations yet, and the figures typically aren't made public until sometime around the first markup of the year. The House's first fiscal 2020 subcommittee markup was held April 30 last year.
For some bills, a slight increase in spending may equate to an effective decrease. Rising rental costs for public housing, for example, can take up a substantial portion of the year-to-year increase in an allocation for the Transportation-HUD bill, Price said.
Interplay With Emergency Funds
Congress' next moves on the coronavirus response will have a significant effect on Price's bill, he said. President Donald Trump and Speaker Nancy Pelosi (D-Calif.) have both called for a bill providing hundreds of billions, or even trillions, of dollars for public infrastructure as part of a long-term economic rebuilding effort.
More immediately, upcoming emergency bills may need to provide more funds to aid the homeless and for public housing, Price said. Emergency legislation on those measures will affect how he writes the fiscal 2021 Transportation-HUD funding bill, Price said.
"Public housing, homeless needs, these are not accounts where there's a whole lot of slack," Price said. "They pretty much need to be supplemented. We knew that before the crisis came."
Appropriators will also face procedural challenges in the near future, as lawmakers wait to determine whether it's safe to return to Washington as scheduled on April 20. For now, appropriators are working on their bills from home as if things are somewhat normal, though they're aware of the strange circumstances they'll eventually have to navigate, Price said.
Congressional leaders have yet to signal any change to the usual process of moving forward with the appropriations bills. Hollander said the Appropriations Committee plans to hold markups.
Pelosi has resisted a change to remote voting, and told reporters on Thursday that holding remote committee meetings is "not necessarily allowed either."
"The rules are what they are," Pelosi said. "Now, if the rules have to be changed, that should be done carefully."
Some Senate committees have held "paper hearings," posting witness testimony on the panel's website followed by lawmaker questions and then responses from the participants.
Price said he thinks remote voting and a "virtual markup" for his bill are likely, even as Pelosi and Lowey stick to the usual plan.
"We're proceeding now to do the chairman's mark and the preliminaries to do a markup," Price said. "Then the uncertainty in my mind, procedurally, is how they would go at that point. What does a markup look like? Or how much can you do without being physically present?"
With assistance from Billy House (Bloomberg News)
To contact the reporter on this story: Jack Fitzpatrick in Washington at jfitzpatrick@bgov.com
To contact the editors responsible for this story: Zachary Sherwood at zsherwood@bgov.com; Loren Duggan at lduggan@bgov.com
Stay informed with more news like this – from the largest team of reporters on Capitol Hill – subscribe to Bloomberg Government today. Learn more.