Expedite Lab-Grown Meat Rules, Appropriators Instruct USDA, FDA
A regulatory plan for the oversight of meat grown in petri dishes needs to be written soon, appropriators told the Agriculture Department and Food and Drug Administration, in a provision in the new congressional spending deal.
Lawmakers will vote on the bipartisan border- spending deal later today, with hopes of support from President Donald Trump. The deal includes a provision that would require Agriculture Secretary Sonny Perdueand FDA Commissioner Scott Gottlieb to "enter into a formal agreement delineating the responsibilities of the two agencies" for regulating cell-cultured food products.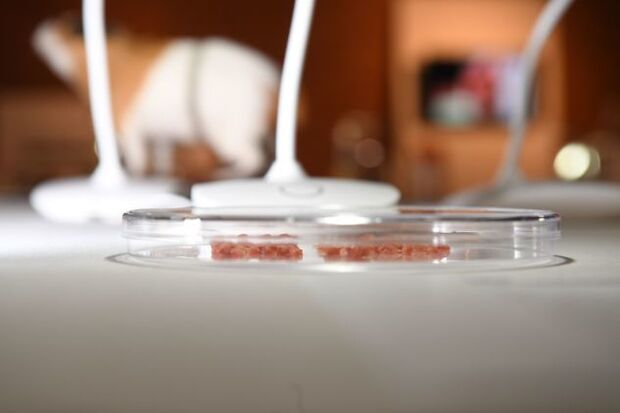 Following the president's signing of the measure, the agencies would have 60 days to come up with a plan. Language in a previous version of the House fiscal 2019 agriculture appropriations bill, which would have required the USDA to take the lead role in regulating lab-cultured meats, was not included.
Gottlieb and Perdue announced in November 2018 a deal to share jurisdiction, with the FDA overseeing the process of growing cells in the laboratory and the USDA supervising production and labeling. Cattlemen groups have been pressing for the USDA to take a lead regulatory role and hold test-tube meat producers to the same standards as conventional meat processors.
Relocation Information Request
Another request from appropriators would require the USDA to provide more information before relocating two research agencies housing about 700 employees from the District of Columbia.
"The Department is directed to include all cost estimates for the proposed move of the two agencies, as well as a detailed analysis of any research benefits of their relocation," according to the bill.
The USDA is planning to narrow its search for new locations "very soon" and will then share it with lawmakers, Perdue told reporters Feb. 5.
"We owe them a very serious cost-benefit analysis," he said.
To contact the reporter on this story: Teaganne Finn in Washington, D.C. at tfinn@bgov.com
To contact the editors responsible for this story: Paul Hendrie at phendrie@bgov.com; Jonathan Nicholson at jnicholson@bgov.com