Education Department Slow to Follow Up and Forgive Student Loans
Paltry approvals spur Senate Democrats to seek remedy
Agency plans to propose a new regulation on forgiveness
The majority of students seeking loan forgiveness through two Education Department programs still owed payments on their loans by the end of 2018.
Only 1 percent of the applications were approved through a forgiveness program for public and nonprofit workers by the end of December 2018, according to new data from the department. The agency received 65,500 applications through the end of the year.
Democratic lawmakers have expressed increasing frustration that students are having to make payments on loans that could have already been discharged. Critics say the department has been dragging its feet on forgiving student loans for those who go on to take jobs in government or for nonprofit organizations.
About 73 percent of applicants were denied because they failed to meet program requirements, such as having made 120 qualifying payments or their loans were ineligible. Another 26 percent of applications were denied because information was missing.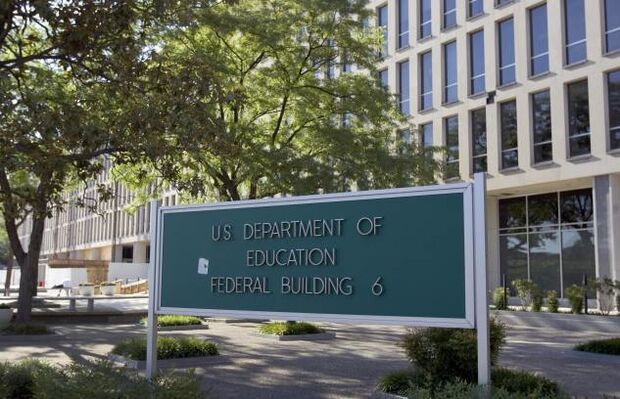 Similar issues arose with a temporary loan forgiveness program Congress established to help borrowers who encountered problems with the regular program. Fewer than 3 percent of applicants have been approved to have their loans discharged.
Democratic Sens. Tim Kaine (Va.), Elizabeth Warren (Mass.), and 14 other senators in their caucus are asking appropriators to add language to the bill funding the Education Department aimed at ensuring department officials are carrying out the program and letting borrowers know if they are on track to gain forgiveness.
"Due to inconsistent, unclear, and sometimes incorrect guidance from loan servicers many borrowers enrolled in the incorrect repayment plan and therefore did not qualify for loan forgiveness through the program," the lawmakers wrote.
Borrower Defense
A different path to forgiveness for students who have been significantly misled by their colleges also provided little relief. The department didn't approve or deny any claims in the last six months of 2018. More than 158,000 claims, known as "borrower defense to repayment" were waiting for the department's decision by the end of the year.
The lack of movement on the claims was a result of "litigation and the prioritization of the implementation of the borrower defense to repayment final regulations," the 2016 regulations that clarified, among other things, details of when student loans would be forgiven.
The 2016 regulation under which the loans are forgiven is in the process of being re-written under Education Secretary Betsy DeVos. Although DeVos initially halted the Obama-era regulation from taking effect, a federal judge required the regulation be carried out in October 2018.
The Education Department plans to release a new proposed regulation this year to gather additional public comments before making their version of the regulation final.
All together, almost 48,000 claims have been approved, including 12,900 claims in December 2017, some which were only partially forgiven under a formula the department can no longer use after a federal judge determined it improperly used Social Security Administration data the department had received for a different purpose.
To contact the reporter on this story: Emily Wilkins in Washington at ewilkins@bgov.com
To contact the editors responsible for this story: Paul Hendrie at phendrie@bgov.com; Robin Meszoly at rmeszoly@bgov.com