Earmark Revival in Congress Brings Lobbyists Fresh Opportunities
House seeks to bring back limited form of criticized practice
K Street primed to guide lawmakers unfamiliar with process
Bloomberg Government subscribers get the stories like this first. Act now and gain unlimited access to everything you need to know. Learn more.
Government affairs firms are preparing for the return of congressional earmarks, which would provide new avenues for advocacy efforts and business.
Top House Democrats are crafting an overhauled version of the legislative tool, which was banned in 2011 amid criticism that it led to wasteful spending. Allowing lawmakers to direct funds to specific projects in their districts, earmarks fueled lobbying blitzes as governments, nonprofit groups, defense contractors, and others turned to K Street to help them secure funding for pet projects.
Lobbyists say they're ready if congressional leaders do bring earmarks back, both to help clients around the country seeking federal help and lawmakers who weren't around a decade ago to know how it works. The work could start quickly, with infrastructure and spending bills as prime vehicles.
"We are telling our public clients, be prepared," said Sam Whitehorn, a co-founder of Elevate Government Affairs who held multiple top roles on the Senate Commerce Committee. "Be ready, so that we can request a high priority project quickly."
"Any ability to provide direct return on investment for potential clients is good for the industry," said John Scofield of S-3 Group, who was a top aide on the appropriations panel to Jerry Lewis (R-Calif.), its powerful leader during the golden age of earmarks. "That being said, there's still some details that need to be worked out."
House Appropriations Committee Chair Rosa DeLauro (D-Conn.) will be releasing details of what the next generation of earmarks will look like "in coming weeks," Evan Hollander, spokesman for the committee's Democrats, said in an email. Sen. Patrick Leahy (D-Vt.), chair of the Senate appropriations panel, is also preparing for a return to earmarks.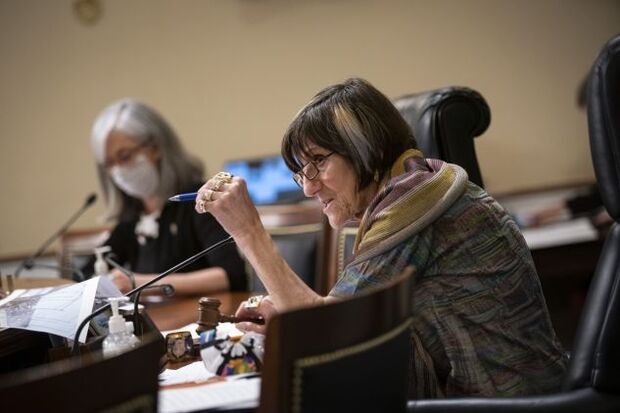 Limits on total dollar amounts and increased transparency will be part of House earmark rules, according to Bloomberg News. Funding would also be directed to to nonprofits and local governments with corporations barred from receiving earmarks, according to Punchbowl News.
New Members
Lobbyists and some members of Congress have for years pushed for the return of earmarks as a way to grease the wheels for bipartisan compromise. However, a majority of lawmakers now on Capitol Hill have never dealt with earmarks, potentially giving lobbyists considerable influence in guiding congressional offices through it.
Fewer than a third of current House members served before 2011 when earmarks were banned, although some top leaders including Speaker Nancy Pelosi (D-Calif.) and DeLauro are well acquainted with the practice. And nearly half the Senate has turned over since then.
David LesStrang, a principal at Squire Patton Boggs, said members of Congress and clients will both need K Street's help to navigate the process.
"From an appropriations perspective, restoring earmarks could certainly be a game-changer in terms of easing the passage of spending bills," said LesStrang, who spent 14 years working on the House Appropriations Committee.
For President Joe Biden, getting member buy-in through earmarked funds could smooth the ability to pass a massive infrastructure package.
'Bridge to Nowhere'
At the height of their popularity in the early and mid-2000s, earmarks came under fire from spending watchdog groups and some fiscal conservatives, who said the practice led to money being directed to undeserving projects because of the influence of well-paid lobbyists and powerful lawmakers.
Corruption scandals involving earmarks ensnared members of Congress, their staff, and lobbyists. In one case, former Rep. Duke Cunningham (R-Calif.) resigned and pleaded guilty to receiving more than $2 million in bribes by military contractors in exchange for steering work their way in the form of earmarks in the military's "black" or classified budget.
A $223 million earmark sought by Rep. Don Young (R-Alaska) and inserted in a 2005 transportation authorization measure for a bridge from Ketchikan, Alaska, to sparsely populated Gravina Island was dubbed by critics as the "Bridge to Nowhere" and became a symbol of pork-barrel spending and was routinely lambasted by former Sen. John McCain (R-Ariz.).
The earmark was withdrawn and Alaska officials, who sought the bridge to connect Ketchikan to an airport on the island, abandoned the project. Young has remained a supporter of earmarks and said at a 2018 Rules subcommittee hearing on the issue, "The bridge has not been built. It should have been built."
Proponents of earmarks argue that with proper integrity and transparency measures in place members have the opportunity to more effectively choose projects for their constituents than unelected officials in federal agencies. It's a role consistent with Congress' "power of the purse" responsibilities, they say.
"We're not telling private sector clients, give us your wish list. We're telling the public sector, let us know what you need in your community. And that's very different," Whitehorn said.
"I would imagine they're going to scrutinize the hell out of every request," he said of congressional offices.
"The model currently under consideration, which precludes corporate interests from receiving earmarks, sounds fairly good, though the window for conflicts of interest in favoring campaign contributors would still be present," said Craig Holman, a government affairs lobbyist at Public Citizen.
Lucrative Business
Specializing in securing earmarks for clients was once a lucrative business for a niche set of firms, but falling revenues post-ban led them to pivot into new areas. While a return of the practice is likely to lead to more lobbying revenues, the days of highly specialized shops are likely gone.
Lobbying revenues at the Ferguson Group, one firm with a large number of public-sector clients that thrived in the earmark era, declined 39% from 2010 to 2012, according to a Bloomberg Government analysis of lobbying revenues. It's become a smaller firm in the years since.
Roger Gwinn, the firm's CEO, said that a lesson of the ban for firms is not to rely too heavily on a specialty like earmarks. After 2011, the firm began doing a lot of work helping clients receive competitive grants and untangling policy and federal regulatory issues.
"We're absolutely about having a sustainable practice — not one that's focused solely or overweighted on any particular type of service," he said. "We expect appropriations, earmarks to be a significant part of our business if they are restored, but it's not going to become the dominant portion of our business by any means."
With assistance from Greg Giroux and Jorge Uquillas
To contact the reporter on this story: Megan R. Wilson in Washington at mwilson@bgov.com
To contact the editors responsible for this story: Bennett Roth at broth@bgov.com; Kyle Trygstad at ktrygstad@bgov.com
Stay informed with more news like this – from the largest team of reporters on Capitol Hill – subscribe to Bloomberg Government today. Learn more.