Brand-Name Drug Firms' Hindering Generics in Senate Sights
'Let's vote' on legislation, panel Chairman Graham says
Specific moves on patents, medication approvals up in air
(Updates with Cornyn planning bill introduction in sixth through ninth paragraphs)
The Senate should vote on a bill to crack down on efforts by brand-name drug companies to slow cheaper generic drugs from entering the market, Senate Judiciary Committee Chairman Lindsey Graham said.
Experts and lawmakers appear to agree that the CREATES Act (S. 340) could lower drug prices by making it easier for generic companies to sue brand-name companies for blocking access to the samples needed to create copies of existing drugs, Graham (R-S.C.) said Tuesday. The Judiciary Committee last year voted to approve the bill, which, under committee convention, means the panel need not consider it anew this year and can send it to the full Senate immediately.
"I think we all agree: let's vote," Graham said during a hearing on drug patents.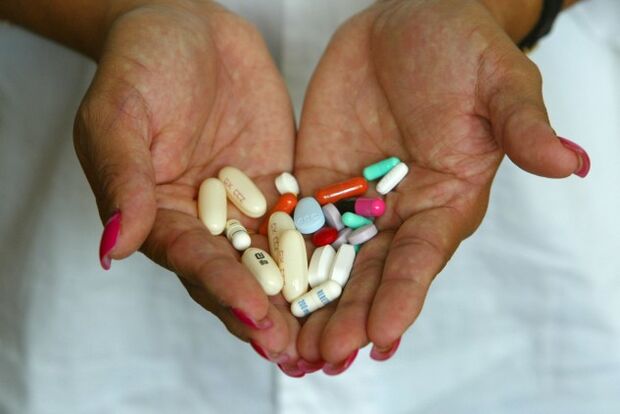 A representative of the drug industry and two researchers who study antitrust issues facing the pharmaceutical industry told the hearing that they all support the CREATES Act. They differed over specific steps to address federal drug approvals and patent rules.
The Senate plans, likely this summer, to take up health care bills including some drug-pricing legislation. Lawmakers are jockeying to see which measures will get votes this year.
Looking to Regulators
Sen. John Cornyn (R-Texas) plans to release a bill later this week that would allow the Federal Trade Commission to sue drugmakers that use the federal patent system to keep competitors from making low-cost copies of their products, according to a Cornyn aide.
Cornyn himself said he wants to beef up enforcement of antitrust laws rather than overhaul the U.S. patent structure to stop drugmakers from gaming the system to create monopolies.
"We want to give people the chance to make their money back, then they're successful but at some point it becomes abusive and that's what we want to stop," Cornyn said.
Empowering the FTC to bring antitrust lawsuits against companies that deliberately use the patent system to discourage competition through tactics such as product hopping or "patent thickets," where a company files multiple, sometimes dozens, of patents around a single product, could prove more popular with lawmakers than attempting to rewrite patent laws.
'Patent Thickets'
Several lawmakers and two researchers raised concerns about drug companies creating "patent thickets" and sham citizen petitions to fend off generic drugmakers.
Charles Grassley (R-Iowa), chairman of the Senate Finance Committee who wants to tackle drug-pricing this year, bought up his legislation (S. 64) to end "pay for delay" settlements, where brand-name companies pay generic manufacturers to postpone creation of low-cost generics of their products. It's one of several drug pricing bills Grassley has said he wants to pass this year.
Federal regulators are already addressing these issues, James Stansel, executive vice president for the Pharmaceutical and Research Manufacturers of America, said. The Federal Trade Commission is empowered to halt anti-competitive practices such as agreements among companies that create monopolies.
"The system is already setup to address that," Stansel said.
Sen. Chris Coons (D-Del.) said he's worried efforts to tackle such problems could have wider implications for American companies.
"We have to make sure we're being careful about how we try to reduce perspective drug costs without putting at risk the next generation of innovation," he said.
Pharmaceutical companies are becoming increasingly savvy at sidestepping regulators by creating complicated payment agreements to delay generic competition, Michael Carrier, professor of law at Rutgers University in Camden, N.J., said. For example, brand-name companies work out deals to overpay generic companies for seemingly unrelated services, he said.
"The form of payments is not just cash," Carrier said.
To contact the reporter on this story: Alex Ruoff in Washington at aruoff@bgov.com
To contact the editors responsible for this story: Paul Hendrie at phendrie@bgov.com; Robin Meszoly at rmeszoly@bgov.com; Jonathan Nicholson at jnicholson@bgov.com