Drug Industry Notches Win as Senator Rethinks Patent Measure
Cornyn, under industry pressure, revamping curbs on abuses
Bill would look to FDA, not FTC, to rein in `patent thickets'
The drug industry scored a major victory this week as a key lawmaker moved to rewrite legislation designed to rein in patent abuses.
Sen. John Cornyn (R-Texas) is redesigning a bill (S. 1416) he introduced with Sen. Richard Blumenthal that would have allowed the Federal Trade Commission to sue drugmakers that use the federal patent system to keep competitors from making low-cost copies of their products.
He is now looking at using the Food and Drug Administration to target specific instances where companies seek to extend their exclusive licenses for drugs by making "cosmetic changes" to the products.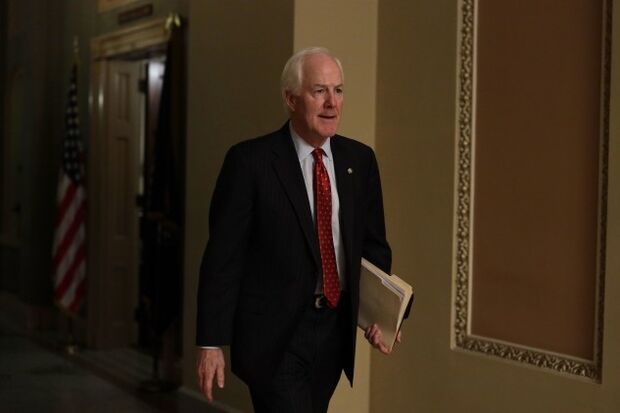 "We've heard some concerns about the role of the FTC in enforcement and concerns about vague standards," Cornyn said in a hallway interview at the Capitol. "We're trying to take those to heart and build consensus on a bill that could actually pass and could work."
The pharmaceutical industry has long fought efforts to bring antitrust lawsuits against companies that deliberately use the patent system to discourage competition. These anti-competitive tactics include product hopping and patent-thicketing, where a company files multiple, sometimes dozens, of patents around a single product.
Placating the Drugmakers
A drug industry lobbyist said pharmaceutical companies were particularly worried about Cornyn's bill because it could spur a string of lawsuits against the industry. The person said using the FDA instead of the FTC is likely to water down the bill enough to be acceptable for drug companies and their allies in Congress.
Companies including AbbVie Inc. have come under scrutiny for their patent strategies. That company has more than 100 patents around its best-selling drug Humira, a treatment for inflammatory diseases such as rheumatoid arthritis and psoriasis.
The proposed changes would move jurisdiction for the legislation from the Senate Judiciary Committee, which is slated to mark up a set of bills aimed at addressing patent abuse including Cornyn's bill, to the Senate Health, Education, Labor and Pensions Committee.
Judiciary has been mulling other changes to the patent system backed by the drug industry that some warn would create dense thickets of pharmaceutical patents and dampen, "if not destroy," the ability to make non-brand versions.
Patent Law Tweaks Could `Destroy' Generic Pharma, Group Says
That legislation, sponsored by Sens. Thom Tillis (R-N.C.) and Chris Coons (D-Del.), would effectively work against what Cornyn has sought to do in cracking down on patent abuses, generic drug industry advocates said recently.
To contact the reporter on this story: Alex Ruoff in Washington at aruoff@bgov.com
To contact the editors responsible for this story: Paul Hendrie at phendrie@bgov.com; Robin Meszoly at rmeszoly@bgov.com