DOD to Fast Track Funding For Artificial Intelligence Prototypes
The Defense Department's Joint Artificial Intelligence Center (JAIC) plans to expedite funding to adapt commercially-available artificial intelligence technologies for government use.
Officials at the JAIC issued what's known as a commercial solutions opening (CSO) on Oct. 27 seeking information on commercial A.I. prototypes in more than a half-dozen key fields. CSOs are an acquisition method similar to other transaction agreements (OTAs): they enable a handful of federal agencies to negotiate binding contracts for access to critical technologies quickly without having to go through the traditional procurement process.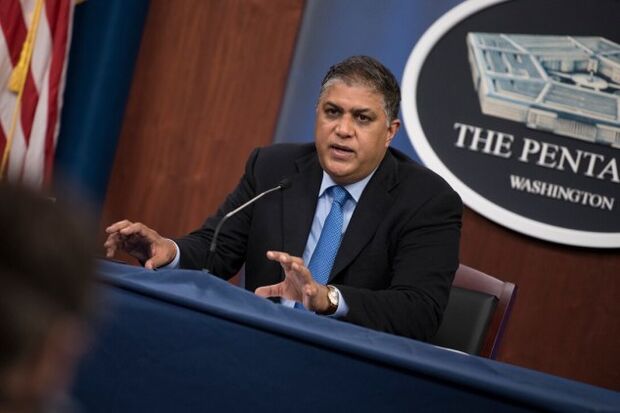 In this case, Army Contracting Command, based in Rock Island, Il., will serve as a broker to help match the JAIC with vendors offering cutting-edge tools in several key areas:
Using A.I. technologies to organize and improve the quality of data accessible to Defense agencies
Improving the reliability and explainability of decisions produced by A.I. systems
Generating artificial, or "synthetic," data to train A.I. systems
Developing A.I. applications accessible by forward-deployed U.S. personnel via cloud, or "edge," computing
Automated tagging or labeling of data
Integrating A.I. applications with 5G wireless capabilities
Using A.I. technologies to perform modeling and simulations
Using A.I. to defend government networks against cyber threats
The JAIC is inviting vendors to to submit a one-page response outlining their solution and describing how DOD officials can test it out. The CSO funding period will be open for one year, allowing vendors to submit proposals until Oct. 26, 2021.
The concept of the CSO was pioneered by the Defense Innovation Unit, the Pentagon's Silicon Valley-based outfit established to cultivate ties between the government and technology industry. Bloomberg Government has identified more than $168 million in Pentagon spending via CSOs in fiscal 2020 to date.
Earlier this fall the JAIC outlined a new business model emphasizing greater reliance on OTAs, guidance from think tanks and venture capital firms, a new web-based vendor-facing portal, and support services from small businesses. Bloomberg Government projects that the Defense Department will obligate $1.4 billion on A.I. contracts in fiscal 2020.
To contact the analyst on this story: Chris Cornillie in Washington at ccornillie@bgov.com
To contact the editor responsible for this story: Daniel Snyder at dsnyder@bgov.com