Divided Congress Hinders Health-Care Agenda for Both Parties
Scant health policy agenda expected for Congress in 2021
A split Congress is unlikely to find agreement on major issues
Congress will likely send little major health-care legislation other than virus relief to the president's desk next year if neither party has a significant majority, industry observers say
Democrats lost several key races Tuesday night that would have boosted their numbers in the Senate and are facing at best a slim majority. A House controlled by Democrats and a Senate controlled by Republicans found little common ground on health care this Congress, and congressional leaders haven't pushed to change that dynamic.
Democrats' Prospects for Senate Majority Wither After GOP Wins
Lawmakers could strike deals in areas with bipartisan support, such as ending surprise medical bills and transparency in health care prices, Ben Isgur, leader of PricewaterhouseCoopers's Health Research Institute, said. There's little chance now that Congress will make any significant changes to the Affordable Care Act or other hot-button issues, he said.
"Over the last few years, with a divided Congress, you don't get a lot done through legislation," he said. "This is where you ask: what can the administration do?"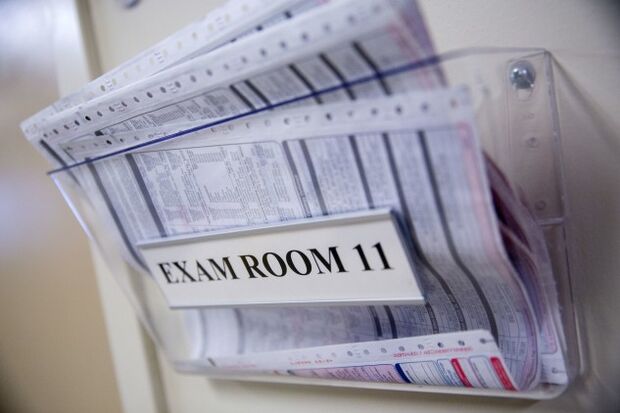 Whoever wins the presidency will likely have more say over the nation's health agenda than Congress, Isgur said.
For example, President Donald Trump could continue reshaping the ACA with changes that have expanded the availability of insurance plans that don't have to comply with the health law's coverage requirements and resulted in more Americans going uninsured. If Democrat Joe Biden becomes president, he could roll back those changes and beef up the government's role in getting more people onto the ACA's insurance marketplaces.
Lawmakers failed to clear legislation on surprise billing despite deals struck between key congressional committee leaders. Frank Pallone (D-N.J.), chairman of the House Energy and Commerce Committee, and Lamar Alexander (R-Tenn.), chairman of the Senate Health, Education, Labor and Pensions Committee, agreed in late 2019 on a surprise billing package but haven't been able to bring it for a vote in either chamber.
Similarly, Chuck Grassley (R-Iowa) and Ron Wyden (D-Ore.), the Republican and Democratic leaders of the Senate Finance Committee, agreed on a slate of drug pricing measures that never got enough support in the Senate to garner a floor vote.
The key players on both issues are also changing. Alexander didn't seek re-election in 2020 and will be replaced as head of the Senate HELP Committee. Grassley is expected to be replaced as head of Finance as well because of party rules, Rodney Whitlock, a consultant with McDermott Will & Emery and a former Grassley staffer, said.
Lawmakers are likely to return to Washington focused on a Covid-19 relief package that could include extending the telehealth coverage that was expanded temporarily during the pandemic, Whitlock said.
To contact the reporter on this story: Alex Ruoff in Washington at aruoff@bgov.com
To contact the editors responsible for this story: Sarah Babbage at sbabbage@bgov.com; Cheryl Saenz at csaenz@bloombergindustry.com; Robin Meszoly at rmeszoly@bgov.com