Detroit-Area Democrats Set for Disruption With State's Seat Loss
New independent commission will draw lines for first time
Big redistricting changes likely around Michigan's largest city
Bloomberg Government subscribers get the stories like this first. Act now and gain unlimited access to everything you need to know. Learn more.
Detroit-area Democrats are at risk of losing one of their seats a few years after netting major wins in the suburbs, with Michigan one of seven states whose House delegation will decrease in reapportionment.
The population density around the city, Detroit's decline in residents, and the currently gerrymandered lines mean the area will likely see the most disruption in the next round of redistricting.
And because Democrats hold six of the seats there, they're likely to bear the brunt of the changes, both in losing a seat and seeing more competitive districts — despite a newly created independent redistricting commission designed to remove politics from the line drawing.
Former Rep. Mark Schauer (D-Mich.), who worked to help his party win state legislatures ahead of this round of redistricting, said lawmakers who risk losing their districts must double down on constituent services and fundraising.
"When you talk about the vulnerability of Democratic members, that's where they are," he said of the southeastern part of the state. "There are no guarantees as to what the cycle might look like from a partisanship standpoint, so I think that all that members can do is control the things they can control."
Two of the Democrats in the most tenuous positions are Reps. Elissa Slotkin and Haley Stevens. They were re-elected by the narrowest margins of any incumbent in the delegation, so any slight change could drastically affect their re-election chances.
There's are also two of the most gerrymandered districts, which were drawn to benefit Republicans. Slotkin's 8th runs from the Detroit suburbs to Lansing, the state capital. Trump won it by less than a point in 2020, according to a Bloomberg Government analysis, while Slotkin won it by 4 points in her first re-election after flipping the seat blue in 2018. In the neighboring 11th District, Stevens won by 2 points.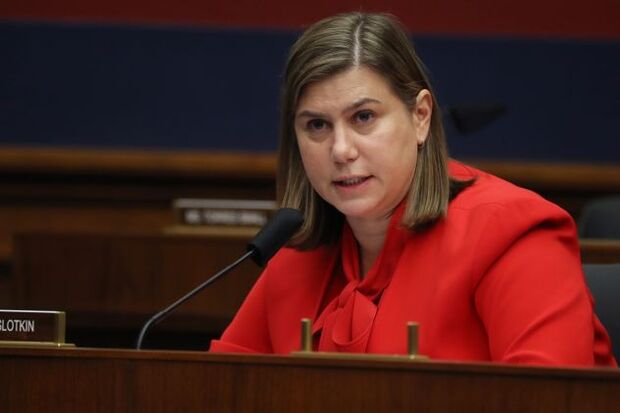 Dave Wasserman, who analyzes House races for the Cook Political Report, said because the state is losing a seat, many districts will need to expand. That means some Democratic-controlled seats would likely pick up some Republican-heavy areas.
"There may not be enough blue turf left to protect all four suburban Ds," Wasserman wrote on Twitter.
It's possible two Democrats will be squeezed into the same district. The loss of a seat after the 2010 census and the GOP's control of redistricting led to a primary between two Detroit-area congressmen, now-Sen. Gary Peters and Hansen Clarke.
Democrats aren't despairing yet, thanks largely to the state's new commission, which is charged with drawing geographically compact and contiguous districts. Michigan Democratic Party Chair Lavora Barnes said as long as it delivers fair maps, Democrats will have a good chance in the midterms.
"We have a fair shot at winning seats and taking back the state House and the state Senate," she said. "It's the gerrymandered lines that make it nearly impossible for us to win these chambers."
Southeast Decrease
Democrats hold six districts in the metro Detroit area: Reps. Rashida Tlaib and Brenda Lawrence have districts within the city of Detroit, while Andy Levin, Debbie Dingell, Slotkin, and Stevens' districts are entirely or partly in the suburbs. Rep. Tim Walberg's (R) district includes the southeast's rural areas while stretching west into the center of the state.
Jeff Timmer, a former state GOP executive director who was involved in the past three redistrictings, said it isn't a matter of which two lawmakers are combined in a district, but how many are combined.
"One of them is not going to come back," he said of the lawmakers in the southeast.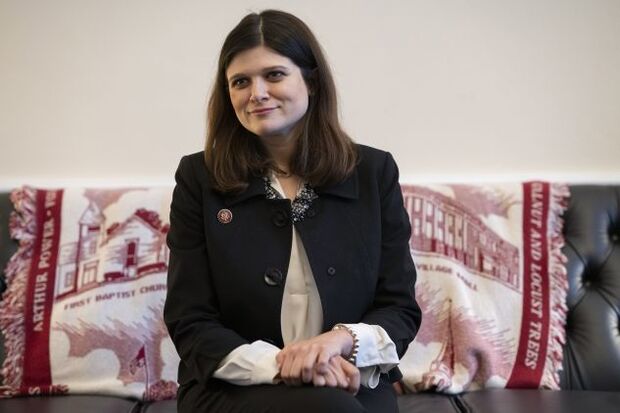 Schauer said just because the Detroit-area might lose a seat doesn't mean lawmakers in other parts of the state can breathe a sigh of relief. The independent commission could decide to make broad changes across the state, and Democrats may be able to pick up a seat in the west, perhaps around Grand Rapids.
"Both Democrats and Republicans around the state are concerned that their districts could become more in play and have less of a partisan tilt," he said.
Stop and Go
The independent commission, made up of four Democratic voters, four Republican voters, and five independent voters, is already off to a rocky start.
Delays in census data mean details about which areas grew or shrunk in population won't be ready until Sept. 30 — almost two weeks after the commission's Sept. 17 deadline to present a public draft. The commission is asking the state supreme court for a three-month extension, meaning the map wouldn't be finalized until Jan. 25.
If an extension is granted, more lawsuits could follow. And further delays will make it harder for members of Congress to get their names and messages out to new areas for which they're running.
Republicans, who control the state legislature, already sued the commission for barring those with political ties from serving on the commission. They could sue again if the timelines set in the constitutional amendment aren't followed, said Paul Cordes, chief of staff for the Michigan Republican Party.
Members of the state party "do not believe the supreme court has the constitutional authority to change the constitution," Cordes said, adding that the party hasn't decided on a course of action if the court allows the delay.
Joe Spaulding, a public affairs firm project director who helped coordinate efforts to get the 440,000 signatures necessary for Michigan's redistricting commission to get on the ballot, is confident the delay will be allowed because the law's intent is clear.
"The intent isn't focused on when that census data comes back," Spaulding said. "The intent is focused on making sure that independent commission is empowered to draw these maps so politicians aren't picking their voters anymore."
To contact the reporter on this story: Emily Wilkins in Washington at ewilkins@bgov.com
To contact the editors responsible for this story: Kyle Trygstad at ktrygstad@bgov.com; Bennett Roth at broth@bgov.com
Stay informed with more news like this – from the largest team of reporters on Capitol Hill – subscribe to Bloomberg Government today. Learn more.