Democrats With Science Resume Recruited to Run in Covid-19 Era
Lawmakers sought to counter Trump-years attitudes on science
Group aims to increase fundraising to draw 2022 candidates
An organization advocating for more lawmakers with science backgrounds is ramping up fundraising and training to draw candidates to address the pandemic and counter what it says were the anti-science attitudes of the Trump years.
The group 314 Action, referring to the mathematical number for Pi, seeks to raise $50 million for the 2022 election, an increase from about $25 million in the 2020 cycle. It also wants to raise $10 million for its preferred candidates, up from $5 million in 2020.
Shaughnessy Naughton, a chemist and two-time Democratic congressional candidate in Pennsylvania who founded 314 Action in 2016, says the chaotic and uneven response to the coronavirus pandemic for most of 2020 underscores the importance of having lawmakers with science backgrounds in positions of power.
"This past year has really shown a lot of Americans the danger and folly of ignoring science and expertise," she said, and it has "really motivated scientists and physicians to realize they need to take a more active role in their communities and that they can really make a difference."
The group announced Wednesday its first federal candidate endorsement of the 2022 cycle: New Mexico state Rep. Melanie Stansbury, a former science educator and Senate aide seeking to succeed President Joe Biden's Interior nominee, Rep. Deb Haaland(D-N.M.).
Among the candidates the group endorsed who won in 2020 were Sens. John Hickenlooper (D-Colo.), a former geologist, and Mark Kelly (D-Ariz.), a former NASA astronaut. Kelly is up for a full six-year term in 2022, and his re-election is one of 314 Action's top priorities.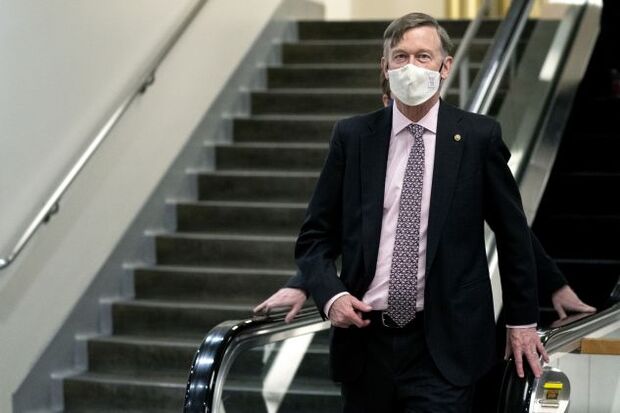 The group's legislative agenda includes limiting global warming and addressing health care and cybersecurity concerns. Specific priorities include a bill (H.R. 849) by Rep. Paul Tonko (D-N.Y.), an engineer, that would require agencies to develop, adopt, and enforce a scientific integrity policy.
Even though more scientists have been motivated to run, Naughton said they face obstacles including an attitude that "science is above politics, and scientists shouldn't be involved in politics."
The group expects to get involved in the primary season as most of their candidates are new to politics. Rep. Jerry McNerney (D-Calif.), who was a wind energy engineer before winning his House seat in 2006, has been particularly helpful to the group and its recruits, Naughton said.
The group also offers training for candidates and those considering a run. Before the pandemic, 314 Action held sessions across the country, attracting anywhere from 40 to 100 people with STEM backgrounds who wanted to learn about getting involved in politics.
Realistic Expectations
Part of the training focuses on setting realistic expectations. Naughton said when she first ran she thought it was all about shaking hands and walking in parades. The reality is that fundraising — and the messaging avenues it opens — is vital for success.
Rep. Chrissy Houlahan (D-Pa.), an engineer who first won her seat in 2018, said a lack of support structures for people like her to run made the campaign more challenging.
"I realized there weren't a lot of me out there," she said. "I was at a disadvantage and it was harder to be successful."
The group so far hasn't supported any Republicans, which isn't likely to change as long as Trump has such an influence over the party, Naughton said.
"For a couple of years I kind of was keeping the door open on that, but it seems less and less a possibility that we could support a Republican that would run for federal office just based on what is happening in Washington and even the viability of being able to survive a Republican primary," she said.
To contact the reporters on this story: Greg Giroux in Washington at ggiroux@bgov.com; Emily Wilkins in Washington at ewilkins@bgov.com
To contact the editors responsible for this story: Bennett Roth at broth@bgov.com; Kyle Trygstad at ktrygstad@bgov.com