Democrats Targeting Montana House Seat After Decades of Futility
Internal poll finds Williams (D) leading Rosendale (R)
State's Senate and governor races also competitive
Montana Democrats already optimistic about winning the second of the state's two Senate seats are growing increasingly bullish about adding a third congressional seat in what is a red state at the presidential level.
A poll conducted Aug. 22-27 and released by the Democratic-aligned House Majority PAC on Tuesday found state Rep. Kathleen Williams (D) leading state Auditor Matt Rosendale (R) 49%-47%, even as President Donald Trump led Democratic nominee Joe Biden by 4 percentage points.
It's an encouraging piece of data for a party that has come up short in the race for this statewide House seat every two years for the past quarter century. The stretch of defeats came despite Democrats winning six Senate races and the past four governor races in that span.
"Montana voters like to elect representatives who are independent and share their values, so it's no surprise that Kathleen Williams is leading Matt Rosendale in the race for Congress," House Majority PAC executive director Abby Curran Horrell said in a statement announcing the poll results.
The race is being overshadowed by two other high-profile statewide elections, Gov. Steve Bullock's (D) challenge to Sen. Steve Daines (R) and the race to replace the term-limited governor. The latter features Lt. Gov. Mike Cooney (D) and the House seat's current occupant, Rep. Greg Gianforte (R), who defeated Williams by 5 points in 2018.
Williams received a higher percentage of the vote than any Democrat running for the seat in the past 20 years. Rosendale only narrowly outperformed her in his failed 2018 challenge to Sen. Jon Tester (D), who was re-elected to a third term 50%-47%.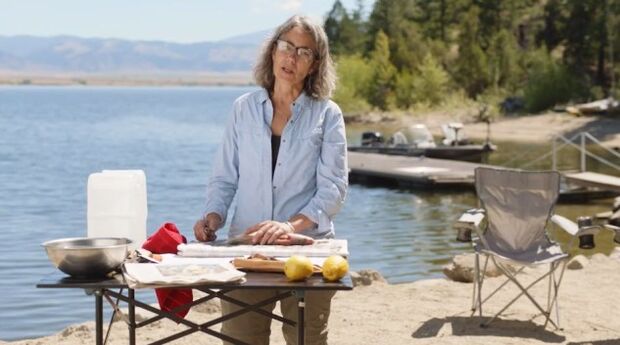 Both sides are set to pour cash into the race, according to Advertising Analytics, which tracks ad buying. Williams and the Democratic Congressional Campaign Committee have booked a combined $3.5 million in TV time over the next two months. Rosendale, the GOP-aligned Congressional Leadership Fund and Club for Growth Action have reserved about the same amount.
Aaron Murphy, a former chief of staff for Tester, said the Senate and governor races likely won't have a major effect on the House race — nor will the presidential race — given Montana's culture of voting for different parties for different offices. In 2016, Montana voters elected both Trump and Bullock.
"Of course there'll be people who turn out to vote just for the presidential election and vote down ticket," Murphy said. "But Montana has a rich history of ticket-splitters who are more than happy to put character and values over party."
Read More: Heated Montana Race Could Flip the Senate to Democrats
Democrats in the state say Rosendale is carrying baggage from his unsuccessful runs for the House in 2014 and the Senate four years later. Republicans say Williams is too liberal for Montanans. Both candidates in ads have touted state-level bipartisan legislation — for Williams, voting to reduce taxes, and for Rosendale, a bill that lowered prescription drug costs.
Each campaign has called out the other for being disconnected from Montana: Democrats call Rosendale "Maryland Matt," as they did in 2018, and Republicans say Williams wants to turn Montana into her home state of California.
Rosendale spokeswoman Shelby DeMars said Williams will look out for the interests of "D.C. liberals." Williams campaign manager Jeff Allen said Rosendale is "so out of touch with Montana's values."
'Extremely Liberal'
Williams has tried to appeal to independent voters, saying in an ad that she voted for President Ronald Reagan and is a "proud gun-owner" who supports background checks on gun sales. Allen said Williams is running to be an "independent voice" for Montana.
"I don't care what Washington thinks," Williams said in her first TV ad. "In Montana we do things our way."
Montana Democratic Party Chair Robyn Driscoll highlighted Williams' vote to expand Medicaid in Montana and her protection of public lands. Williams lost two years ago, Driscoll said, in part because she was outraised by Gianforte. As of the end of June, Williams had $1.6 million in cash on hand and Rosendale had $1.2 million.
Republicans have called out Williams' F-rating from the National Rifle Association. Montana Republican operative Brock Lowrance said Williams has "extremely liberal policy views" compared to other Democrats who won statewide.
Murphy, who is executive director of Montana Conservation Voters, which has endorsed Williams, said while both candidates have more name recognition from previously running, Williams has an edge in fundraising and Rosendale is "feeling the consequences of a very brutal and failed Senate race."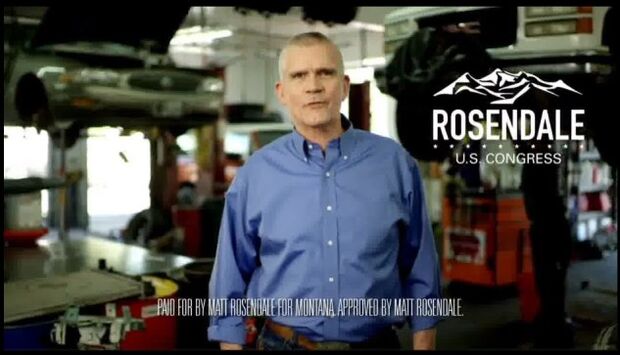 'Never Be a Cowboy'
Rosendale has tied himself to Trump. In one ad, Rosendale said he will stand with Trump and "build that wall" and another says Rosendale will "shake up the system" for "conservative results."
Democrats have targeted Rosendale's support for repealing and replacing the Affordable Care Act and for saying in 2014 that he supported the transfer of public lands to state management, a position he has since reversed.
DeMars said Rosendale supports "protecting our outdoor heritage" and increasing access to public lands, and his campaign website says he has listened to the "people of Montana who made it very clear they oppose a federal lands transfer." Lowrance said Democrats are "using recycled attacks" on Rosendale that "try to distract voters from the fact that Kathleen Williams is out-of-touch."
Driscoll said voters will remember issues from Rosendale's previous bids, including attacks during the Senate campaign that said he owns a ranch but has no cattle.
"Everybody knows he's no cowboy and no rancher," Driscoll said. "He can wear a hat, but he'll never be a cowboy."
To contact the reporter on this story: Samantha Handler in Washington at shandler@bloombergindustry.com
To contact the editors responsible for this story: Kyle Trygstad at ktrygstad@bgov.com; Heather Rothman at hrothman@bgov.com