Democrats Ready to Rush to Court When Swing State's Power Shifts
Liberal court majority can give Wisconsin Dems a boost in 2024
Novel legal theories, precedent are hurdles to quick remapping
Bloomberg Government subscribers get the stories like this first. Act now and gain unlimited access to everything you need to know. Learn more.
Democrats are putting the finishing touches on a legal challenge crafted to exploit a change of political viewpoints on Wisconsin's highest court.
If they succeed, which isn't assured, they'll gain a fighting shot at two more congressional seats and perhaps pull a key swing state from the brink of a Republican legislative super-majority.
The opportunity to press a fresh partisan gerrymandering case will open on Aug. 1, when Milwaukee Judge Janet Protasiewicz joins the high court, giving the liberals a 4-3 majority on the bench.
Soon afterward, the group Law Forward Inc. says it will file a complaint contesting Republican-tilted political lines that the state Supreme Court largely upheld.
Dan Lenz, the legal advocacy group's staff counsel, called Wisconsin's maps "one of the worst partisan gerrymanders in the country," but declined to comment on particulars of the upcoming case.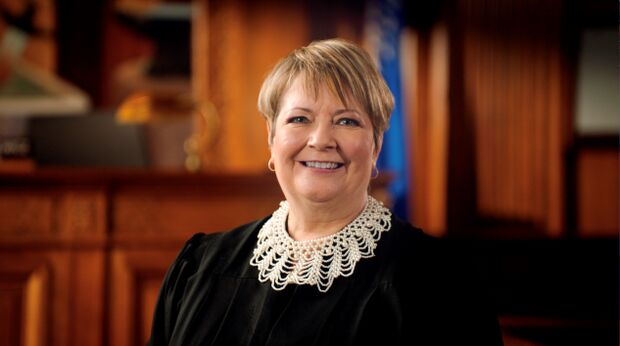 His job won't be easy.
A 2021 Wisconsin Supreme Court redistricting decision decreed that in "impass" litigation—where the governor and legislature can't agree on maps—courts are required to adopt new lines which change the least from existing maps already enacted through legislation.
In addition, the challengers will have to make a fresh argument that the court hasn't already considered.
They'll probably lean on a state constitutional requirement that the government derives "just powers from the consent of the governed," along with an argument that the entire structure of the state Constitution requires that electoral contests be meaningful, Marquette University Law School Professor Chad M. Oldfather said in an email.
The "idea would have to be that some arrangements clearly go too far. Situations where a single party that loses at least as many statewide elections as it wins nonetheless manages to entrench itself well enough to preserve supermajority-level margins in the state Legislature, the argument runs, are among those that go too far," he said.
Wisconsin elects members of both parties statewide—Gov. Tony Evers is a Democrat, and the state is represented in the US Senate by Democrat Tammy Baldwin and Republican Ron Johnson—while two cycles of redistricting cemented GOP supremacy in the Madison statehouse, locking in a two-thirds majority in the state Senate. Republicans are three seats away from a supermajority in the Assembly, and the power to avoid Evers' record-setting veto pen that's interfered with GOP election law and tax cut priorities.
Neither party has a lock on voter preference, said University of Wisconsin-Madison political science Professor Barry Burden.
"It's basically 50/50," he said. "But these maps give Republicans a substantial bonus."
Boxed In
The political maps enacted in 2011 were GOP-friendly, and since then demographic shifts made rural regions redder and the state's two largest population centers—Milwaukee and Madison—deep blue.
Because people are so dispersed along 15,000 lakes, farmland, and logging country, more balanced lines might only yield Democrats 40 to 45 of the 99 state Assembly seats in an average year, compared with the 35 they have now, Burden said.
The congressional delegation is a different matter, and with the Republican US House majority slim enough to make a flip possible in 2024, it's a key reason the new litigation will be closely watched.
Republicans hold six of the state's eight US House seats. Burden said he could envision the 1st District, held by Bryan Steil (R), and 3rd District, which Derrick Van Orden (R) flipped to Republican control after Ron Kind (D) retired, being redrawn into toss-ups, as might have happened under maps proposed by an independent commission formed by Evers.
National Implications
As they finalize their litigation strategy, one of the factors the plaintiffs will have to weigh is whether to focus just on the statehouse to avoid giving their opponents a chance to try to advance the "independent state legislature" theory. It posits that the US Constitution prohibits state courts from interfering with federal elections or congressional districts. That theory was largely rejected by the US Supreme Court last month, but the justices left a door open in the event that state courts overstep their authority.
The GOP-controlled legislature will push back against any redrawing, and a federal appeal is conceivable, state GOP executive director Mark Jefferson said.
"Republicans for over a generation now have been out-hustling Democrats in legislative races," he said. "I understand if courts makes adjustments, but we expect them to follow the law, and we expect to hold them accountable."
(SIGN UP for Ballots & Boundaries to keep up with redistricting, ballot initiatives, congressional campaign trends, and more.)
Protasiewicz won her seat after an election that broke national records for spending in a judicial race.
If the reconstituted court redraws congressional lines it would establishes the Wisconsin Supreme Court "as a political branch of government where the Supreme Court seats that open up will be as big of a firefight as the last race and probably worse," Jefferson said.
With the 2024 presidential election on the horizon and potential disputes over electoral vote counts, "the health of our democracy at the national level," said Greta Neubauer (D), Wisconsin Assembly's minority leader and backer of the challenge-in-waiting, "is dependent on Wisconsin's democracy functioning."
To contact the reporter on this story: Alex Ebert in Madison, Wisconsin at aebert@bloombergindustry.com
To contact the editors responsible for this story: Katherine Rizzo at krizzo@bgov.com; Stephanie Gleason at sgleason@bloombergindustry.com
Stay informed with more news like this – from the largest team of reporters on Capitol Hill – subscribe to Bloomberg Government today. Learn more.