Democrats Pitch Drug Price Cuts and Obamacare Expansion (1)
House bill released with key Democratic health objectives
Red states would get federally run Medicaid program
(Adds information about Senate Democrats' home-care plans in 12th paragraph. A previous version corrected the year of the Affordable Care Act's enactment.)
Bloomberg Government subscribers get the stories like this first. Act now and gain unlimited access to everything you need to know. Learn more.
An influential House committee will soon advance Democrats' signature drug pricing legislation while extending health coverage to more people, according to an outline of the legislation released Thursday.
The House Energy and Commerce Committee is proposing to include H.R. 3, which would force drugmakers to negotiate some of the highest priced medicines and insulin, in the massive domestic policy package Democrats are assembling. The legislation would also require drugmakers to repay the government their profits if they raise the price of a drug above inflation.
The more than $400 billion generated by those changes would help fund the largest expansion of the Affordable Care Act since the health law was created in 2010.
The provisions, if successfully enacted, would achieve two of Democrats' most lofty and long-held health policy goals: to lower drug prices — including under employer-sponsored insurance, which would also get the negotiated rates — while also moving the U.S. closer to universal health coverage.
HHS Calls for Authority to Negotiate Medicare Drug Prices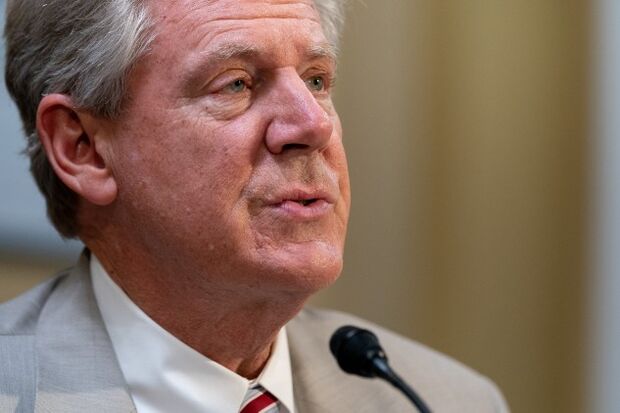 Democrats plan to use a special budget procedure to pass these proposals by a simple majority in both the House and Senate. The party must remain almost entirely unified to enact the package, but some Democrats have opposed the drug-pricing proposal in the past, and it also faces strong opposition from pharmaceutical companies.
Earlier: Democratic Health Fights Intensify as Committee Debate Begins
Insurance Expansion
The panel is proposing to extend the ACA's tax credits for the first time to the millions of people who make too much money to qualify for Medicaid in states that haven't expanded their public health insurance programs, until a federally run Medicaid program can be created in 2025.
The committee's proposal would direct the Department of Health and Human Services to hire third-party entities to operate these federal Medicaid plans in non-expansion states. The plans would closely mirror the benefit package and beneficiary protections of the Medicaid expansion under the ACA.
There would also be a new maintenance of effort requirement to encourage states that have already expanded Medicaid not to fall back on this new federal program. The committee outline didn't go into detail about this requirement.
Democrats are also proposing to pump money into reinsurance programs to lower ACA marketplace premiums by 7% overall, according to the committee outline.
House leaders are favoring the ACA over other health priorities, pushing billions into the health insurance marketplace and delaying the start of new Medicare benefits, one of them for seven years.
Medicare Expansion, Home Care
The Democrats' bill endorsed a plan to include vision, dental, and hearing benefits in Medicare and to improve nursing homes.
The plan would also give $190 billion to home- and community-based care programs, aiming to bolster pay for home-care workers and expanding the availability of the service. President Joe Biden and Senate Democrats previously sought more than twice that amount for home- and community-based care. A Senate Democratic aide said supporters in that chamber are seeking as much as $250 billion for the programs in their version of the budget bill.
White House Unveils $65 Billion Plan to Combat New Pandemics
The package meets Biden's request for $15 billion for pandemic preparedness programs, including shoring up the Strategic National Stockpile, supporting domestic and global manufacturing of vaccines, and investing in therapeutics to fight future pandemics.
It would also provide $3 billion to establish the Advanced Research Projects Agency for Health, Biden's proposed new federal biomedical research agency.
To contact the reporter on this story: Alex Ruoff in Washington at aruoff@bgov.com
To contact the editors responsible for this story: Sarah Babbage at sbabbage@bgov.com; Zachary Sherwood at zsherwood@bgov.com
Stay informed with more news like this – from the largest team of reporters on Capitol Hill – subscribe to Bloomberg Government today. Learn more.