Democrats Making Final Push on Policy Priorities Before Midterms
House lawmakers eye parts of social spending package
U.S. manufacturing, Electoral Count Act bills also in mix
House Democrats are seeking avenues to ram through their priorities as part of a final push before the midterm elections.
Lawmakers who gathered in Philadelphia for a caucus retreat said that includes pursuing parts of the social spending and tax package formerly known as Build Back Better, finding agreement with the Senate on legislation bolstering U.S. competitiveness with China, and renewing a push for voting rights. Democrats hope President Joe Biden can use executive action to accomplish some of what they can't pass.
It'll all be part of their pitch to voters to keep the party in the majority.
"Part of it is telling the American people what we've done," Rep. Ted Lieu (D-Calif), a co-chair of the House Democratic Policy and Communications Committee, said in an interview at the retreat. "Second is telling the American people what we're working on.
One tool still available to pass the sweeping economic policy changes they attempted last year is the budget reconciliation process, which requires only a simple majority in the Senate. Sen. Joe Manchin (D-W.Va.), whose opposition to the original package's price tag scuttled it, last week opened the door to restarting negotiations as long as the bill also tackles the deficit.
"It would be a shame to waste" the chance to do another reconciliation bill, Rep. Don Beyer (D-Va.), the chairman of the Joint Economic Committee, said in an interview.
"Sometime between now and July 31st, that conversation between Joe Manchin and Joe Biden, I hope will happen," Beyer said, "because so many pieces of Build Back Better, Joe Manchin had indicated that he was OK with."
Progressives indicated they're open to finding where the party factions' priorities overlap. Rep. Jamaal Bowman (D-N.Y.) said he'd support a bill that cracks down on price gouging, boosts workforce development, and bolsters supply chains. Progressive Caucus Chair Pramila Jayapal (D-Wash.) said in an interview she could agree to a slimmed-down social policy proposal but that House Democrats "can't keep holding out forever."
"We probably have another month or two to see if we can come up with something, and if not, let's move to the executive actions," she said.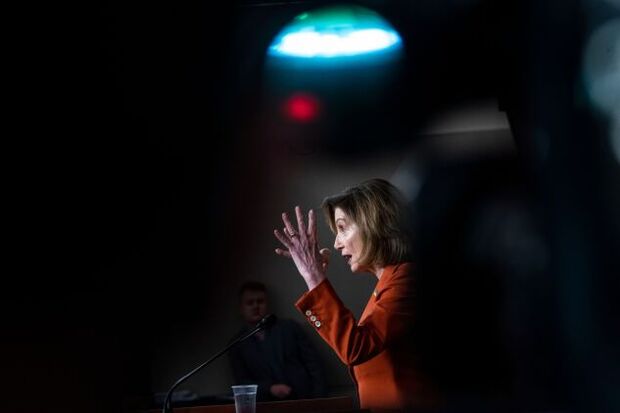 Political Reality
Democrats said they recognize their window is closing before the midterms to sell the progress they've made. They must convince voters that gave them the White House and congressional majorities in the last two elections that they're delivering on their promises.
"If we just talk about what we didn't do, yeah, we may have some depression" in turnout, Rep. Bobby Scott (D-Va.) said. But, he added, "if you look at the kinds of things that we have done, people will have a lot to talk about in coming out to vote."
Republicans need only a five-seat net gain to win the House majority. The Cook Political Report with Amy Walter rates 30 Democratic-held seats as competitive, including six in which Republicans have the advantage. Biden's low approval rating, which ticked up to 42% in the RealClearPolitics average in recent weeks, remains an ominous sign for Democrats.
Lawmakers want a legislative sprint to both help their chances in November and ensure they achieve some of their priorities before potentially losing control of the chamber.
But they also touted the newly funded bipartisan infrastructure law (Public Law 117-58) and the coronavirus relief package (Public Law 117-2) as evidence that they delivered for voters.
House Speaker Nancy Pelosi (D-Calif.) told reporters that the party has been "very successful as we hone our message so that we can win the election."
Rep. Sean Patrick Maloney (D-N.Y.), chair of the Democratic Congressional Campaign Committee, said Democrats don't need to pass another large bill to retain House control. But he acknowledged the appeal of pulling together "the largest possible grouping" of proposals through reconciliation.
"I want to take every win that we can get for the American people," Maloney told reporters. "And I'll do them one at a time, I'll do them all together."
Beyond BBB
The other major bill Democrats are focused on is a package to boost U.S. manufacturing and research that includes $52 billion for American semiconductor production. Lawmakers this year want to reconcile the differences between domestic manufacturing bills passed by each chamber, the America COMPETES Act (H.R. 4521) and the U.S. Innovation and Competition Act (S. 1260).
Caucus Vice Chair Pete Aguilar (D-Calif.) said negotiations would ramp up in the next few weeks now that Congress cleared the government funding bill (H.R. 2471) that also addressed the conflict in Ukraine.
"I think you're going to see progress," Aguilar said in an interview. "You're going to see members meeting, you're going to see huddles of staff, you're going to see leadership to leadership."
Voting rights legislation is also on the agenda. The bill lawmakers are working on a measure that would be less comprehensive than the two bills Congress failed to clear earlier this year. Lieu said Democrats and Republicans are "very focused now" on updating how Congress counts Electoral College votes.
Several lawmakers are working to add a key part of the John Lewis Voting Rights Advancement Act (H.R. 4) to the bipartisan bill. The provision would require the Justice Department to review and clear some local and state changes to elections, known as preclearance.
"We're not going to be happy with electoral count reform unless we can reform all counts and ensure we don't have nullification, and that we can add preclearance as part of that," House Majority Whip Jim Clyburn (D-S.C.) said.
To contact the reporters on this story: Zach C. Cohen in Philadelphia at mailto:zcohen@bloombergindustry.com; Emily Wilkins in Philadelphia at ewilkins@bgov.com
To contact the editors responsible for this story: Kyle Trygstad at ktrygstad@bloombergindustry.com; Bennett Roth at broth@bgov.com