Democrats' House Majority Expansion Plan Based in Texas Suburbs
Demographic changes, Trump make it more competitive for Democrats
Could see district-level success even if they come up short statewide
Democrats are working to capitalize on down-ballot opportunities in Texas even if they come up short statewide.
A poll released Monday found President Donald Trump leading Joe Biden in the state by 4 percentage points overall but trailing by 5 across its 12 most competitive congressional districts, based in the state's expansive suburbs. That represents a double-digit shift from 2016, when Trump carried them collectively by 8 points, according to the New York Times, which conducted the poll with Siena College.
Strategists in both parties said the combination of demographic shifts and suburban voters souring on the president has created an ideal political environment for more Democratic gains in Texas, including several House seats after picking up two in 2018. The state House is on the line next week as well, which could have a major effect on redistricting and the state's congressional makeup for the next decade.
"At the presidential level and at the statewide level, Democrats still have an uphill road to climb," said Victoria DeFrancesco Soto, the assistant dean for civic engagement at the University of Texas at Austin. "Within certain districts where there's more of a concentration of diverse communities, the Democratic Party knows this is a much more approachable target: to flip seats as opposed to flipping statewide."
Democrats picked up 40 House seats across the country in the midterms. Rather than focus only on ensuring those seats didn't flip back, the party sought to build on their success in areas where Trump was less popular. The center of that expansion plan was suburb-heavy Texas.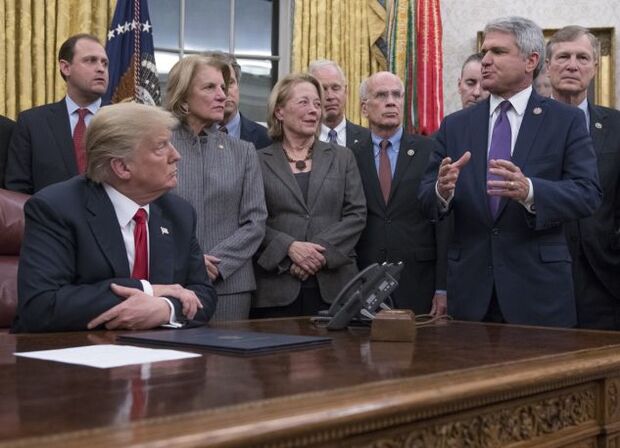 Red to Purple
The southwestern 23rd District was the state's lone seat considered competitive four years ago. But in 2018, Reps. Lizzie Fletcher (D) and Colin Allred(D) unseated Republican incumbents, several other Democratic challengers held GOP incumbents to underwhelming victory margins, and Beto O'Rourke (D) came within 3 points of unseating Sen. Ted Cruz (R).
The Democratic Congressional Campaign Committee opened a field office in Austin in April 2019, mirroring its successful midterm strategy in Orange County, Calif., which helped the party pick up seven seats statewide.
Since the last elections, some 1.8 million new voters have registered in Texas, according to the Texas secretary of state's office. DeFrancesco Soto said that momentum could favor Democrats, who gain an edge as the suburbs diversify. A few retirements by vulnerable Republicans helped as well.
Four Republican seats are highly vulnerable. The Cook Political Report rates the 21st, which stretches between Austin and San Antonio and is held by Rep. Chip Roy, and two of the state's open seats — the Houston-area 22nd and Dallas-area 24th — as Toss-ups, while the open 23rd leans Democratic.
Strategists and other observers also see legitimate shots at unseating Reps. Michael McCaulin the 10th, which stretches from Austin to metro Houston, and Van Taylor in the Plano-based 3rd, north of Dallas.
Mark Jones, a political scientist at Rice University, said the demographics in the 22nd and 24th districts in particular favor Democrats, and the 21st has shifted as people move into it from Austin and San Antonio.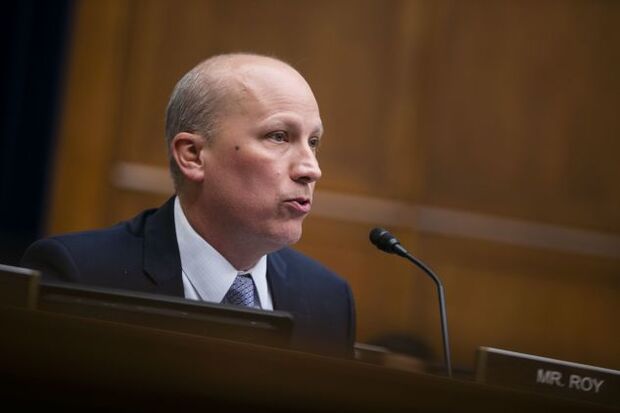 In some districts, such as the 3rd, Republicans have held the seat for decades, but the party has begun to underperform. Trump won the district by 14 percentage points after Sen. Mitt Romney (R-Utah) carried it by 30 in 2012. In the 24th, Trump won by 6 points versus Romney's 22, and O'Rourke won it by 3 points in 2018.
Lulu Seikaly, the attorney challenging Taylor in the 3rd, is even targeting the freshman Republican's ties to Trump. In a recent ad, her campaign focused on Trump's response to the pandemic, displaying an image of Trump and Taylor on a bottle of disinfectant that reads, "Poison do not drink." The district has the highest number of college graduates of any GOP-held seat.
"I tried warning people for at least the last four years that this was likely to happen simply because President Trump is so polarizing," Texas Republican strategist Derek Ryan said. "I kind of expected we could see something like this happen here."
Not Only an ATM
Allred's and Fletcher's victories in 2018 were wake-up calls for both parties. Republican incumbents know they have to take their challenges seriously this year, Jones said, and Democrats now see Texas as a worthwhile investment.
DCCC spokesman Avery Jaffe said Democrats are "on the offense" in Texas and that their candidates are in a "strong position to deliver in November." Democrats outraised their Republican opponents in the third quarter in all but one of the 10 districts they're targeting.
While there have been some calls for the Biden campaign to spend more, and there's been a late infusion in the race between Sen. John Cornyn (R) and MJ Hegar (D), the DCCC put money in early. The DCCC and the House Majority PAC booked more than $13 million in TV time across five markets since August, according to the DCCC. Texas Democratic campaign consultant Colin Strother said the early investment is making the difference from 2018.
"We've been used as an ATM for a generation," Strother said. "This is the biggest national investment in Texas politics on the Democratic side in more than a generation."
The candidates themselves have also been outraising their Republican counterparts. Roy's challenger Wendy Davis (D) raised $3.5 million to Roy's $1.6 million in the third quarter, and Sri Preston Kulkarni (D) in the 22nd raised $2.1 million to Troy Nehls' (R) $834,000.
In the 23rd, which stretches along the Mexico border from El Paso to San Antonio, Gina Ortiz Jones (D) has spent nearly $4 million on ads, according to Advertising Analytics, while the NRCC has spent $3.4 million in ads to boost their candidate Tony Gonzales (R).
Republicans have focused their efforts on taking back Fletcher's and Allred's seats, though Democrats say those flips are unlikely and Cook rates both as Likely Democratic. Genevieve Collins (R) has spent $3 million on ads in her challenge to Allred, and Wesley Hunt (R) and the Congressional Leadership Fund have spent more $6 million combined on ads to defeat Fletcher.
Ryan said it's possible Republicans can flip one of the seats they lost in 2018 and keep the others. With suburban voters' strong reactions to Trump, though, Ryan said it's likely Republicans lose more seats.
"2018 was a wake-up call," Ryan said. "If we lose some more seats this cycle, we're going to have to have a come-to-Jesus meeting."
To contact the reporter on this story: Samantha Handler in Washington at shandler@bloombergindustry.com
To contact the editors responsible for this story: Kyle Trygstad at ktrygstad@bgov.com; Bennett Roth at broth@bgov.com