Democrats Avoid Expensive Primary in Bid to Unseat Marco Rubio
Rep. Stephanie Murphy to seek re-election, skip Senate race
Move clears path for Rep. Val Demings if she makes a bid
Rep. Stephanie Murphy announced she won't run for Senate next year, helping Democrats avoid an expensive primary clash between two Orlando-area House members for a seat that could prove pivotal to control of the chamber.
Murphy (D), who launched a statewide "listening tour" in February in preparation for a possible challenge to Sen. Marco Rubio (R), said in a Monday afternoon statement that she'll seek re-election to the House and consider running against Sen. Rick Scott (R) in 2024.
The move clears a path for Rep. Val Demings (D), who has been preparing for a Senate run of her own in recent weeks and appears to have the backing of the national party.
In her statement, Murphy said "the reality is that Marco Rubio will not be an easy opponent especially if it's on the heels of a bruising primary where Democrats spend millions attacking each other instead of using those millions to build the infrastructure we desperately need to win."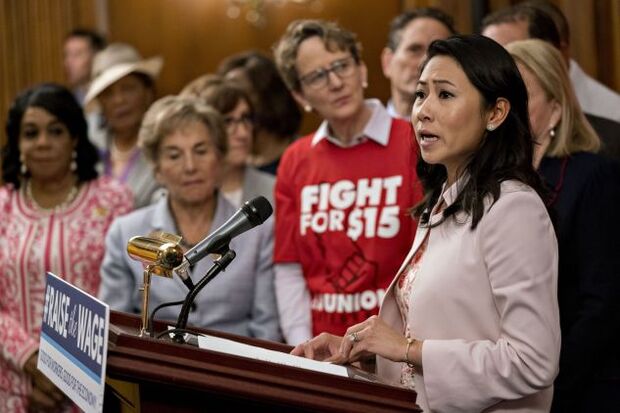 Senate Democrats often push to clear the field for candidates they view as the most electable, though there could still be competitive primaries in other targeted states such as Pennsylvania and North Carolina.
Compelling Stories
Both Murphy and Demings have compelling personal stories and successful professional and political experience.
Murphy, the daughter of refugees and the first Vietnamese American woman elected to Congress, went to work as a civilian analyst in the Pentagon after the Sept. 11 attacks. She's won three elections from a swing district in the Orlando area, including defeating a Republican incumbent, John Mica, in her first congressional race.
Demings, a Black woman from a working class family, rose through the ranks of Orlando's police department to become the city's police chief. She's also won three elections from an Orlando-area district that's more reliably Democratic than Murphy's. Her congressional career has been highlighted by serving as a House manager in the first impeachment trial of Donald Trump and being prominently considered as a 2020 running mate for President Joe Biden.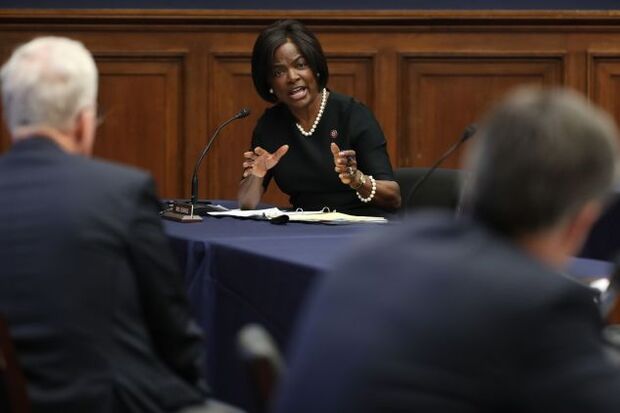 Both lawmakers are considered political moderates within the Democratic mainstream. Demings is a member of centrist New Democrat Coalition, while Murphy is an influential leader of the centrist, pro-business House Democrats known as Blue Dogs, willing to cross party lines mostly on economic and national security policy.
"Big money is already beginning to flow to Demings," who's much better known than Murphy, according to veteran Florida political analyst Susan MacManus. That and the support of party leaders gave Demings a big advantage, MacManus, an emerita professor of political science at the University of South Florida in Tampa, said in an email.
Demings had just more than $1 million in campaign cash in a House campaign account at the end of March, according to the latest disclosure reports filed with the Federal Election Commission. Rubio had about $3.9 million.
Rubio, who's won by comfortable margins in his two previous Senate races, told Bloomberg News: "Whoever they run, I look forward to it."
Read More:Challenge to Rubio by Demings Could Shift Senate Battle Strategy
Law Enforcement
Demings' law enforcement background could be an advantage in a race against Rubio, as Republicans have emphasized law and order messaging in recent campaigns. A recent analysis by the Democratic Congressional Campaign Committee concluded accusations that Democratic candidates would "defund" police were a significant factor contributing to the loss of House seats by the party in 2020, the Washington Post reported.
A new political action committee, Democrats Serve, is set to provide backing for Demings. The PAC plans to support candidates with public service backgrounds, including in law enforcement, who often lack the access to donor networks and other help needed to be successful.
Democrats with similar backgrounds in other Senate primary races also are likely to receive the PAC's backing. They include former North Carolina Supreme Court Chief Justice Cheri Beasley, who's running for a seat being vacated by Sen. Richard Burr (R), and Rep. Conor Lamb (D-Pa.), a Marine Corps veteran and former federal prosecutor who may run to succeed retiring Sen. Pat Toomey (R).
"There's an appetite for Democrats to be able to push back on the scare tactics," said Achim Bergmann, a Democratic strategist with decades of experience in campaigns nationwide, who's helping to establish the new PAC.
To contact the reporter on this story: Kenneth P. Doyle in Washington at kdoyle@bgov.com
To contact the editors responsible for this story: Kyle Trygstad at ktrygstad@bgov.com; Loren Duggan at lduggan@bgov.com