Democrats Add Six to Program Aiding Top Challengers in GOP Seats
House Democrats added six candidates — all women — to their program to provide organizational and fundraising assistance to competitive campaigns.
The Democratic Congressional Campaign Committee's Red to Blue Program spotlights districts the party determines are winnable and gives candidates a boost among donors. The additions Thursday, which include several nominees who recently won hard-fought primaries, bring the total number of qualified candidates to 30.
That focus on offense two years after the party picked up 40 seats is another signal that Democrats are preparing to not only hold the majority but expand it.
"House Democrats are pushing deeper into Republican held-territory with a group of strong and diverse candidates who are committed to putting everyday Americans first and working to lower the cost of health care and fight to ensure protections for people with pre-existing conditions," said DCCC Chairwoman Cheri Bustos (D-Ill.) in a statement shared first with Bloomberg Government.
Included in the program are 26 women and 12 candidates who identify as Black, Hispanic or Asian. The most recent primary winners added were Candace Valenzuela in Texas's 24th and Amy Kennedy in New Jersey's 2nd.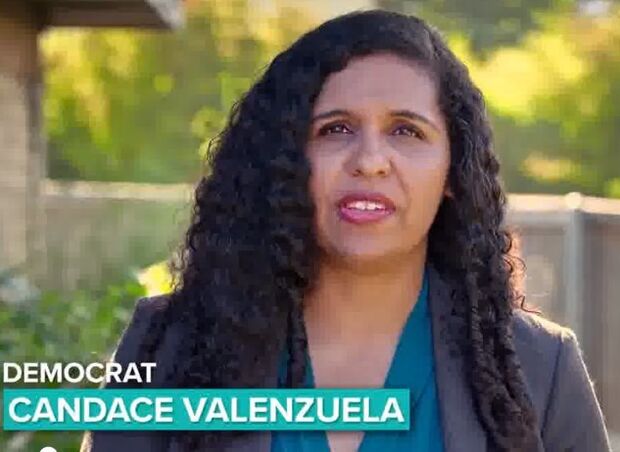 Kennedy is challenging freshman Rep. Jeff Van Drew (R-N.J.), who was in the Red to Blue Program two years ago. He won, then switched to the Republican Party after Democrats voted last year to impeach President Donald Trump.
Valenzuela, who won her primary against retired Air Force Col. Kim Olson on Tuesday, faces Irving Major Beth Van Duyne (R) in the Dallas-Forth Worth suburban district. If she wins, Valenzuela will be the first Black Latina to serve in Congress.
The other four candidates named to the program are:
The Cook Political Report rates five of the six districts at varying levels of competitiveness, from Toss-up to Likely Republican. Ohio's 10th is rated safe for Republicans.
To contact the reporter on this story: Emily Wilkins in Washington at ewilkins@bgov.com
To contact the editors responsible for this story: Kyle Trygstad at ktrygstad@bgov.com; Loren Duggan at lduggan@bgov.com