Democratic Super PAC Effort Launched as Party Decries Big Money
Big donor campaign carries "whiff of hypocrisy" says critic
Priorities USA plans to mobilize Democratic voters for 2020
Priorities USA, a Democratic super PAC funded by billionaires and labor unions, Thursday unveiled a $100 million initial effort in battleground states to help the eventual Democratic nominee beat President Donald Trump in 2020.
The effort comes as virtually all of nearly a dozen announced Democratic presidential candidates have said they intend to finance their campaigns with money from smaller donations and don't want support from super PACs and other groups funded by big money.
Guy Cecil, chairman of Priorities USA, said the group will focus on expanding the universe of Democratic voters and connecting Trump with problems they face, including stagnant wages and rising costs of health care and prescription drugs.
Democrats have justified reliance on big donor money "by arguing that it would be otherwise suicidal for them to practice `unilateral disarmament,'" said Walter Shapiro, a fellow with the nonprofit Brennan Center for Justice, which supports strict campaign finance rules.
"For a party publicly committed to repealing Citizens United, this long-standing Democratic flexibility on Super PACs carries with it a whiff of hypocrisy," Shapiro said in a posting on the center's website. He was referring to the 2010 Supreme Court decision which allowed corporate spending in federal campaigns.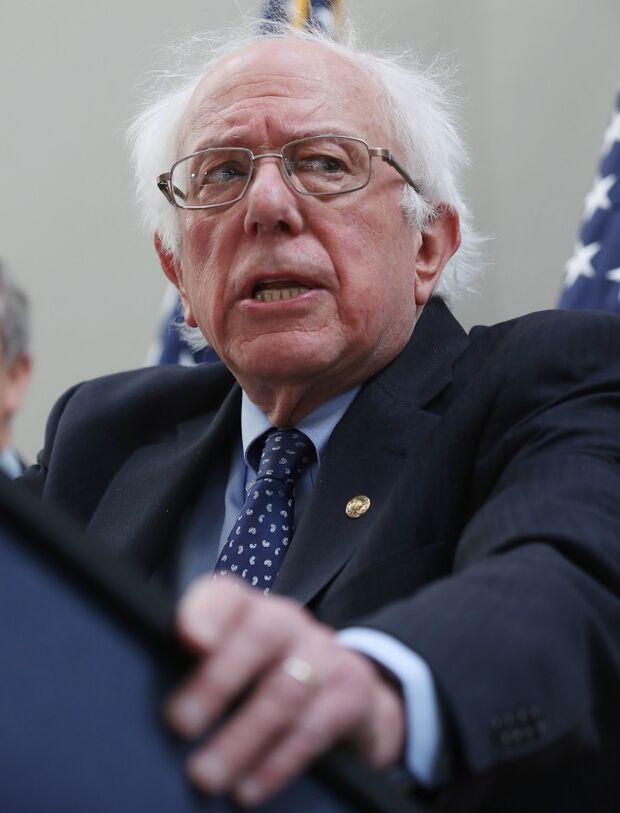 Candidates, appealing to the progressive wing of the Democratic party, continue to speak out against the influence of big donors. "Powerful special interests may have the money, but we have the people," Sen. Bernie Sanders (I-Vt.) tweeted this week as he announced his second presidential bid.
Priorities USA's preliminary effort is focused on Florida, Pennsylvania, Michigan and Wisconsin,and will run through the presidential primary season early next year. A second phase will expand the map to five more states: Arizona, Georgia, Nevada, New Hampshire, and North Carolina.
Separate efforts also are anticipated to help Democratic Senate candidates in key races, as well as other Democrats down the ballot, said Cecil, who had previously served as executive director of the Democratic Senatorial Campaign Committee.
Mobilizing Voters
He said Priorities USA expects to spend a total $200 million through next year's general election, matching – if not exceeding – the super PAC's work to help Hillary Clinton in 2016. He said about 80 staffers are being hired for the project, mostly located in the battleground states.
The super PAC's money will be spent mainly on using online outreach to mobilize voters, as the Trump campaign did in 2016. "We will have a better program than Trump," Cecil said.
The effort will be financed through a super PAC, called Priorities USA action, which reports donors to the Federal Election Commission, as well as a related nonprofit group that doesn't report donors. The super PAC had about $500,000 in cash at the beginning of 2019, according to its latest FEC report, but said it has already lined up commitments for an additional $70 million in funding.
The biggest reported donor to Priorities USA Action in the 2016 election was Donald Sussman, head of Paloma Partners and other investment funds, who gave $21 million. Other big donors included financiers James Simons, founder of the private hedge fund Renaissance Technologies, who gave $11 million, and George Soros, who gave $9.5 million, according to FEC report. Working for Working Americans, which is funded by the Carpenters Union, gave $5 million, while the Laborers Union gave $4.7 million.
Trump criticized super PACs and said he didn't want their help during the 2016 primaries. Later, he changed his mind and accepted support from outside groups.
Since being elected, Trump has helped raise money for at least one outside group that supports him, called America First.
To contact the reporter on this story: Kenneth P. Doyle in Washington at kdoyle@bgov.com
To contact the editors responsible for this story: Katherine Rizzo at krizzo@bgov.com; Bennett Roth at broth@bgov.com