Defeated Democrats Diverge on Response to GOP's Socialism Attack
Rouda says there's a need for better polling, more targeting
McAdams says party must combat progressives' leftward push
Reps. Ben McAdams and Harley Rouda had similar profiles on Capitol Hill: They flipped seats in 2018 running as moderates, stressed the importance of bipartisanship, and cosponsored bills with Republicans.
Both also narrowly lost their re-election, two of about a dozen House Democrats who were unseated last month. And when assessing their losses, Rouda and McAdams said in phone interviews that part of the reason was the successful Republican strategy of branding even the most moderate Democrats as "socialists" and tying them to the more progressive wing of their party.
But the defeated congressmen differ in how to combat that message.
For Rouda, whose seat is in Orange County, Calif., the most prominent issues are strategic. The fixes include better polling, getting back to canvassing post-coronavirus, and targeting smaller groups within the district.
"More resources would have allowed us to make sure more voters were fully informed," he said. "And if they were fully informed, we would have won this race and many others."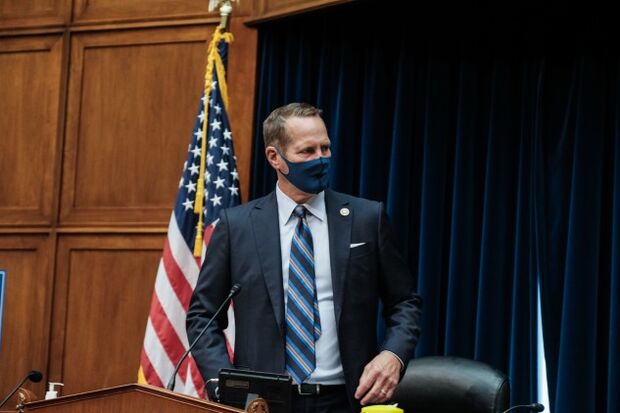 McAdams, who represents a district in Utah, said the issue is less about how Democrats presented their message and more about the course he sees the party on.
"Some of our loudest messengers are talking about socialism and divisive issues that I don't think make for good policy and good politics in our swing districts," he said.
Spectrum of Districts
In remarks last month, House Minority Leader Kevin McCarthy (R-Calif.) called the GOP's gains "a mandate against socialism." House Speaker Nancy Pelosi defended Democrats' performance, noting that 2018 Democratic pickups in districts President Donald Trump carried in 2016 were always going to be harder in 2020 with the president again on the ballot.
"That's a steeper climb in these districts, and with the actions that were taken, we saved most of those seats," Pelosi said at a news conference last month.
The speaker said she'd spoken with members who lost in their districts to get their views on what went wrong and how the caucus should go forward.
Rouda and McAdams' differing responses to their losses may stem in part from the political tilts of their districts.
McAdams' central Utah district is largely Republican territory. While Salt Lake City went for President-elect Joe Biden and McAdams, more rural parts of the district went heavily for Trump and Burgess Owens (R), who defeated McAdams.
Rouda's district in southern California's Orange County, once a Republican stronghold, was easily carried by Biden in 2020 and Hillary Clinton in 2016. Democrats swept the county's congressional districts in 2018, but Republicans won two seats back in November.
Flawed Polling
After his first two years in Congress, Rouda already had some legislative successes, with the House passing two of his bills, one of which was also passed by the Senate and signed into law. He'd broken with his party on some votes, in line with his pledge to be a moderate.
Rouda's re-election was still expected to be a tough one. He was one of 42 members in a "Frontline" program who received financial and organizational support from the House Democrats' campaign arm.
But the Democratic Congressional Campaign Committee, emboldened by favorable polls and strong fundraising, also expanded its battlefield and poured money into some two dozen offensive opportunities.
Only after the election did it become clear how wrong the polls were — Democrats have flipped only a single seat, not counting two redistricted seats in North Carolina, while losing more than a dozen. That wouldn't have been the case, Rouda said, if the battlefield were kept smaller and incumbents got more help.
"I don't think there's a real flaw in where we are as a caucus and a message," he said. "The flaw I go back to was the polling."
Rouda said Democrats in the 116th Congress were more moderate than ever thanks to members like him, a former Republican. If more voters understood that, Rouda said, attempts to brand Democrats as socialists would've fallen flat.
There are other more tactical areas Rouda said can be improved as well: targeting specific groups such as the Vietnamese community in his district and investing more in digital platforms. And getting out his message was also difficult without door-knocking and holding campaign events because of the pandemic.
Rouda has made it clear the obstacles of 2020 won't be an impediment in 2022. He's already announced he'll run again for his old seat.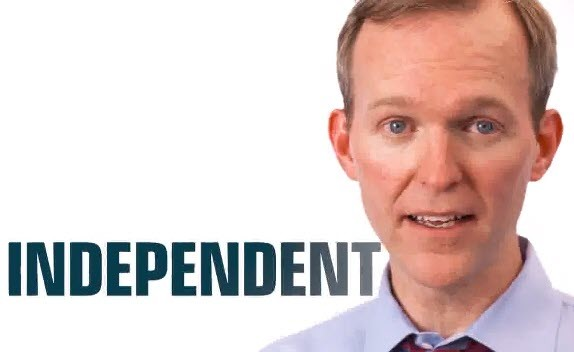 Bridge Building
McAdams has broader concerns about the Democratic Party, beyond strategic mistakes that cost him his seat.
"The national party brand isn't good," he said. A former Salt Lake County mayor who's known in the region as a centrist, McAdams said his reputation didn't stop constituents from wondering whether he and Biden would ultimately be swayed by more progressive members of the party.
McAdams said voters in districts like his are tired of "controversy and chaos" and are looking for lawmakers to avoid the extremes and work in a bipartisan way. He's concerned about Democrats "responding to Trump with an equal level of agitation and willingness to go to war."
McAdams said it will be up to leaders — Biden as well as Pelosi — to set the tone for the party.
While Pelosi did protect moderate members from tough votes on many occasions and kept progressive legislation from the House floor, McAdams said he had little to show voters when he went back home — hundreds of bills the Democratic-controlled House passed that were never taken up in in the Republican-led Senate.
He pointed to the months-long debate on the most recent coronavirus stimulus proposal as an example of Democrats holding out for more rather than getting something done.
"As much as I talked about legislation I had supported and passed the House," McAdams said, "that's shallow comfort to someone who is still worried about their ability to afford health care for themselves and their families."
To contact the reporter on this story: Emily Wilkins in Washington at ewilkins@bgov.com
To contact the editors responsible for this story: Bennett Roth at broth@bgov.com; Kyle Trygstad at ktrygstad@bgov.com