Cuellar Cites Abortion, Oil-and-Gas Stances in Texas Primary Ad
Rep. Henry Cuellar, a centrist Blue Dog Democrat, is drawing sharper contrasts with a liberal challenger ahead of their March 3 primary clash in Texas.
Cuellar's campaign on Wednesday began airing a TV ad critical of immigration lawyer Jessica Cisneros on abortion, campaign funding, and Texas oil-and-gas employment in the 28th District, which includes Laredo and part of metropolitan San Antonio.
The narrator praises Cuellar's local ties and legislative record, and says Cisneros "gets her money from outsiders" and "wants to shut down the oil and gas industry." The spot, captured on air by Advertising Analytics, shows images of Cisneros without identifying or mentioning her.
Cisernos supports the Green New Deal, an ambitious blueprint to wean the U.S. economy off fossil fuels. In the current 116th Congress, Cuellar has voted against Democratic proposals that would bar offshore oil and gas drilling, saying the measures would jeopardize Texas' energy-industry jobs.
Cisneros' backers include Rep. Alexandria Ocasio-Cortez (D-N.Y.) and EMILY's List, which supports Democratic women who back abortion rights. In 2017, Cuellar was one of the three House Democrats who voted to ban most abortions at or after 20 weeks of pregnancy.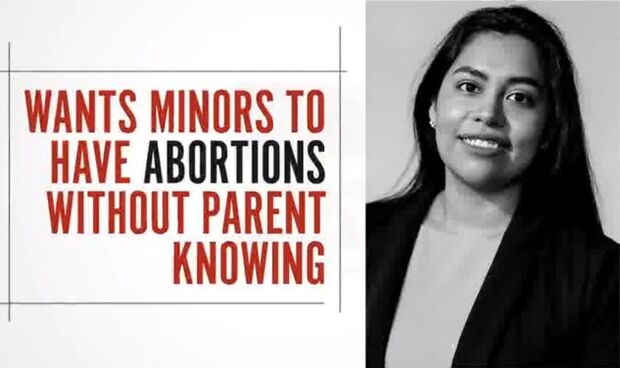 Texas Forward, a super-political action committee aligned with EMILY'S List, is spending at least $1.2 million to oppose Cuellar's re-election, according to Federal Election Commission filings.
"Anti-choice Congressman Cuellar is clearly starting to panic that he won't be able to stop Jessica and her grassroots supporters," EMILY's List president Stephanie Schriock said in a statement responding to the ad.
Cuellar, who's backed by the U.S. Chamber of Commerce, bucks the more liberal Democratic leadership on big votes more frequently than most House Democrats. Last week, Cuellar was one of seven Democrats who opposed legislation (H.R. 2474) that would expand protections for private sector workers' right to organize. The Texas AFL-CIO endorsed Cisneros.
Cisneros raised $982,000 and had $615,000 in cash on hand as of Dec. 31, compared with Cuellar's $2.9 million on hand, FEC reports show. Updated campaign finance filings covering the first part of 2020 are due to the FEC by Feb. 20.
Texas's 28th District is a Democratic stronghold that voted for Hillary Clinton over President Donald Trump 58%-38% in 2016 and for Beto O'Rourke (D) over Sen. Ted Cruz (R) 59%-41% in the 2018 Senate election. Cuellar was first elected to Congress in 2004 and was unopposed for re-election in 2018.
To contact the reporter on this story: Greg Giroux in Washington at ggiroux@bgov.com
To contact the editors responsible for this story: Kyle Trygstad at ktrygstad@bgov.com; Bennett Roth at broth@bgov.com