Criminal Probe of Former GOP Lawmaker Ends Without Charges
DOJ investigated Ileana Ros-Lehtinen's spending at Disney
Her attorney said every expenditure was legitimate
A criminal investigation of former Rep. Ileana Ros-Lehtinen over alleged personal use of campaign funds — including a trip to Disney World — ended with no charges being filed, according to her lawyer.
Ros-Lehtinen, who spent 20 years in Congress and is now a senior adviser at Akin Gump Strauss Hauer & Feld law and lobbying firm, transferred more than $177,000 from her principal campaign account to a leadership political action committee called IRL PAC when she decided not to run for re-election in 2018. The money was later tapped for spending on hotels, meals, and Disney World tickets, which a watchdog group claimed was illegal.
Jeff Weiner, Ros-Lehtinen's attorney, said in a phone interview that a lengthy investigation by the FBI, including interviews with numerous participants in the activities funded by IRL PAC, showed there was no criminal violation of campaign finance law.
"Every event was a legitimate campaign or PAC event," he said.
Weiner said he was told in a phone call Wednesday with the Justice Department that its probe had ended.
Joshua Stueve, a spokesman for DOJ's Criminal Division declined to comment in an email to Bloomberg Government.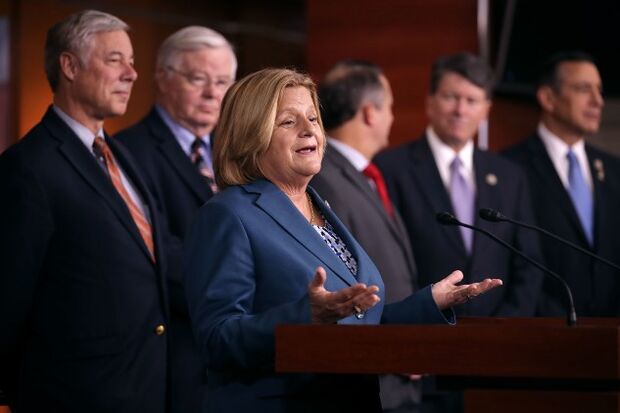 Days at Disney
The complaint by the Campaign Legal Center cited $3,756 in FEC-reported spending on "meals," "park event tickets," and "lodging" at Disney World in Florida between Nov. 30, 2017 and Dec. 5, 2017, and said Ros-Lehtinen's Twitter account showed a photo of the congresswoman and her family at Disney World on Dec. 2, 2017.
Disclosure reports filed by IRL PAC also listed thousands of dollars in additional spending at hotels in Miami and New York. The watchdog group said this spending didn't correspond with any known fundraising activities or campaign events.
The contributions accepted by Ros-Lehtinen as a candidate remained subject to the ban on her personal use of campaign funds even after the money was transferred to a PAC, the Campaign Legal Center complaint said, citing previous advisory opinions issued by the FEC. The leadership PAC shut down in 2019.
A complaint filed with the FEC remains pending, according to Weiner.
"We haven't heard from the FEC," he said.
To contact the reporter on this story: Kenneth P. Doyle in Washington at kdoyle@bgov.com
To contact the editors responsible for this story: Kyle Trygstad at ktrygstad@bgov.com; Bennett Roth at broth@bgov.com