Court Debates Using Shell Companies to Mask Political Donations
A federal appeals court panel on Friday heard arguments over the use of shell companies to hide donations in a case that could affect super PAC disclosure in the 2020 election.
Utah businessman Steven Lund is helping the Federal Election Commission defend the dismissal of allegations that Lund and other wealthy donors used shell companies to illegally hide their donations to super political action committees.
Lund, the chairman and chief executive of Nu Skin Enterprises, was among several donors accused of violating campaign finance laws by funneling millions of dollars to super PACs that supported Mitt Romney and Barack Obama in the 2012 presidential race. Obscure corporations were listed as the donors in reports filed with the FEC, prompting watchdog groups to complain the true donors were being hidden.
Obscure corporate donors continue to be listed in reports filed by super PACS active in the current election, including groups supporting President Donald Trump.
Earlier this year, two Ukrainian Americans, Igor Fruman and Lev Parnas, were arrested and charged by federal prosecutors with illegally funneling $325,000 in 2018 to the pro-Trump super PAC America First Action through a company called Global Energy Partners LLC. The criminal case brought by the Justice Department followed an FEC complaint filed by the nonprofit watchdog Campaign Legal Center, which had also protested the hidden donors to the Romney and Obama super PACs in 2012.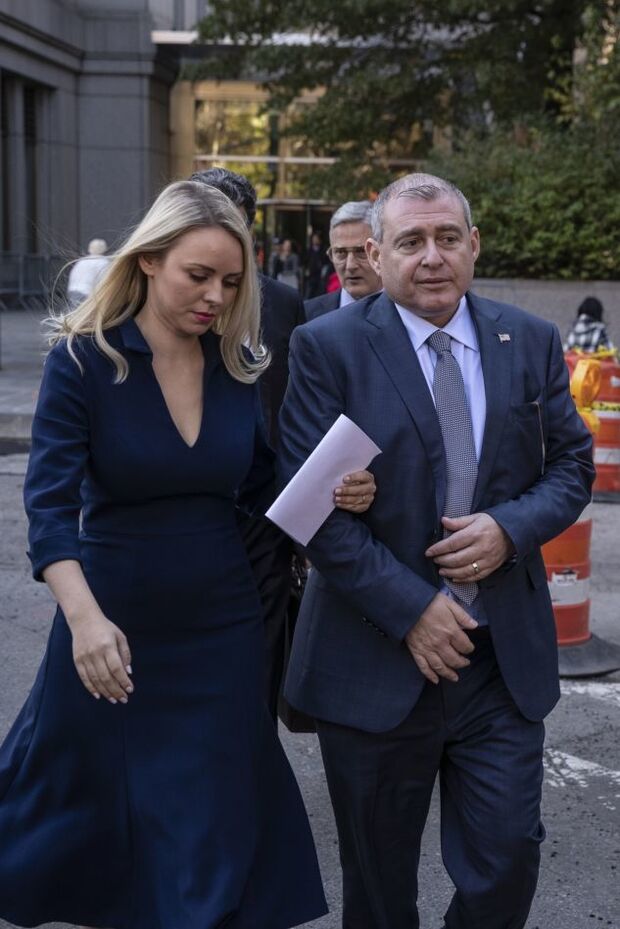 A decision is expected in the coming weeks from the three-judge panel of the U.S. Court of Appeals for the D.C. Circuit that heard the arguments Friday. The panel includes Judges Merrick Garland, David Tatel and Harry Edwards.
During the argument, the judges repeatedly questioned FEC attorney Haven Ward about the commission's discretion to dismiss enforcement complaints due to deadlocked votes of the commissioners. Edwards criticized a 2018 decision by a separate D.C. Circuit panel that said courts can't review the commission's "prosecutorial discretion" to drop cases. The FEC dropped the complaint involving Lund in a deadlocked vote in 2016 despite a staff recommendation to pursue enforcement action.
Group Says Court Ruling Guts Campaign Money Law, Seeks Reversal
That "can't possibly be right," Edwards said, because it's inconsistent with prior rulings that FEC enforcement decisions are reviewable and must be based on a sound legal rationale. "You have to give reasons and we can review them."
Supporting Romney
Lund and the two corporations used to make political contributions, Eli Publishing L.C. and F8 LLC, intervened in the court case "to defend the dismissals of the complaints against them and ensure that they would not be ensnared in FEC enforcement proceedings, with the associated cost and harm to their reputations," according to a brief filed by attorney George Terwilliger and others with the firm McGuireWoods LLP. Lund's brief urged the appeals court to affirm a federal district court decision backing the FEC's "rational exercise of its prosecutorial discretion" to drop the matter.
An FEC general counsel's report said there was "abundant evidence" Lund gave $2 million to the pro-Romney super PAC Restore Our Future through the two companies he controlled, though he was never officially listed as the donor in FEC reports.
The same thing allegedly occurred with regard to 2012 contributions to another Republican super PAC, Freedom Works for America, by Richard Stephenson, founder of health care company Cancer Treatment Centers of America. An FEC general counsel's report found "reason to believe" Stephenson gave Freedom Works $12 million through companies called Specialty Group Inc. and Kingston Pike Development LLC, but the FEC commissioners deadlocked on whether to investigate the matter.
Another FEC complaint cited a $1 million contribution to the Romney super PAC funneled through a company created by Edward Conard, a former business partner of Romney.
Rapper PAC
Meanwhile, rapper Prakazrel "Pras" Michel used a company he owned to funnel $875,000 to a pro-Obama super PAC, Black Men Vote.
Both Conard and Michel later acknowledged they made the contributions. Their contributions are no longer at issue in the case before the D.C. Circuit.
Michel was charged last year in a criminal case prosecuted by the Department of Justice alleging that the money for his contribution to the Obama super PAC actually came from Low Taek Jho, a wealthy Malaysian businessman, violating the law against foreign campaign contributions. Michel has pleaded not guilty and is awaiting trial in federal court in Washington.
The case is Campaign Legal Center v. FEC, D.C. Cir., No. 18-5239.
To contact the reporter on this story: Kenneth P. Doyle in Washington at kdoyle@bgov.com
To contact the editors responsible for this story: Kyle Trygstad at ktrygstad@bgov.com; Bennett Roth at broth@bgov.com