Court Could Disrupt Census Data Schedule: Ballots & Boundaries
Bloomberg Government subscribers get the stories like this first. Act now and gain unlimited access to everything you need to know. Learn more.

Ohio's squaring off against the U.S. government over whether the Census Bureau should be ordered to scrap its Sept. 30 timeline for pulling together redistricting data.
A lower court ruled in March that Ohio didn't have legal authority to bring its suit pushing for faster release of data delayed by the Covid-19 pandemic and extra steps taken to protect respondents' privacy. The Sixth U.S. Circuit Court of Appeals hears oral arguments in the case tomorrow.
Ohio will argue that every day the states aren't provided the data breaks the law, which federal statute says must be delivered by March 31. In its brief, the state said the Census Bureau hasn't shown that it would be impossible to provide block-level information early enough for use by the Ohio Redistricting Commission and the General Assembly.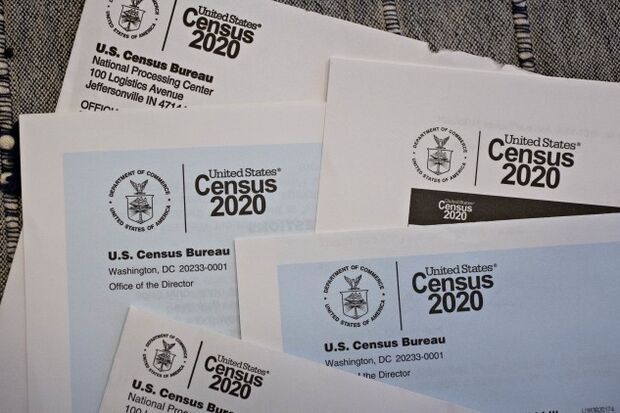 The feds' position is that the bureau "has made every attempt to curtail, eliminate, re-order, or run processing operations" to deliver results as early as possible.
Another state that doesn't want to wait: Colorado, where lawmakers have asked the state Supreme Court whether remapping commissions can get started using the information in hand "from federal or state sources."
The key question: Whether using less-complete population numbers will fit the state law's definition of "necessary census data." If the court says "yes," the General Assembly plans to pass legislation (S.B. 247) allowing the commissions to get to work. — Alex Ebert and Tripp Baltz
CONNECTICUT: LAWMAKERS EYE PRISON GERRYMANDERING
Look for Connecticut's state House to vote later this month on a Senate-passed bill (S.B. 753) to end "prison gerrymandering."
The practice of counting inmates as residents of the communities where prisons are located, rather than as residents of where they lived before their incarceration, artificially lowers the populations of cities, state Sen. Marilyn Moore (D) argued before the Senate voted 35 to 1.
Under the bill, the 4% of prisoners serving life sentences still would be counted as residents where the prisons are located.
At least 10 states have eliminated some form of prison gerrymandering — Adrianne Appel
LOUISIANA, MINNESOTA: ELECTION BILLS ON THE MOVE
Louisiana's Republican-led Senate will consider a House-passed ban on private funding for elections staffing and equipment. The bill (H.B. 20) echoes legislation in Florida and Arizona targeting grants offered nationwide last year by an organization funded by Facebook CEO Mark Zuckerberg.
Minnesota's Republican-majority Senate has passed a bill (S.F. 173) that would require voters to show photo identification, something the state rejected as a constitutional amendment in 2012. That bill goes next to the state House, which has a Democratic majority. — Jennifer Kay
TEXAS: ELECTION SECURITY AS A CAMPAIGN ISSUE
The first announced Republican primary challenger to Texas Gov. Greg Abbott (R) is embracing some of ex-President Donald Trump's talking points. "Our border isn't secure. Texans don't have confidence in our elections," former state Sen. Don Huffines (R) said Monday on Twitter.
Meanwhile, the Texas House is scheduled to vote today on advancing to the state Senate a measure (H.B. 3276) that would require video surveillance of the ballot-counting process. —Paul Stinson
OHIO: GOP ELECTION OVERHAUL PROPOSAL
Ohio's the latest state with a legislative argument over "election integrity" (a description favored by GOP lawmakers) versus "voter suppression" — the characterization from Democrats after introduction of a sweeping election overhaul bill (H.B. 294).
The 174-page bill is a grab bag of voting restrictions, increased voter access, and election procedure changes.
Proposals include creating an online portal for requesting a no-excuse absentee ballot, axing early voting on the Monday before Election Day, decreasing the amount of inactive voters purged off state registrations, narrowing the amount of time voters may request an absentee ballot, prohibiting counties from installing more than one absentee ballot dropbox, and allowing in-person voter identification with an electronic utility bill. — Alex Ebert
PODCAST: Redistricting Will Pit Incumbent Against Incumbent
VIDEO: Watch HERE or READ the transcript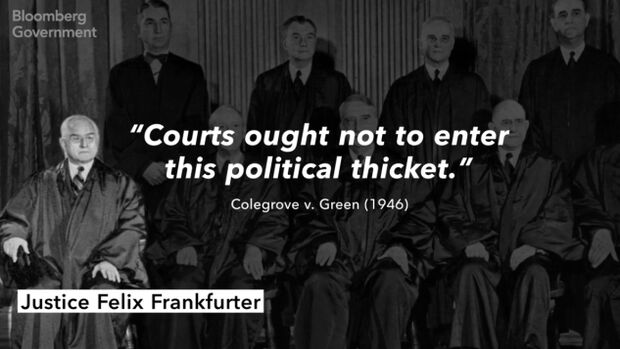 And More to Read:
Ballots & Boundaries is your weekly check-in on what states are doing to change voting laws and reconfigure political boundaries in once-a-decade redistricting. SUBSCRIBE
To contact the reporters on this story: Jennifer Kay in Miami at jkay@bloomberglaw.com; Alex Ebert in Columbus, Ohio at aebert@bloomberglaw.com; Adrianne Appel in Boston at aappel@bloomberglaw.com; Tripp Baltz in Denver at abaltz@bloomberglaw.com; Paul Stinson in Austin, Texas at pstinson@bloomberglaw.com
To contact the editor responsible for this story: Tina May at tmay@bloomberglaw.com
Stay informed with more news like this – from the largest team of reporters on Capitol Hill – subscribe to Bloomberg Government today. Learn more.