Cook Report's Jessica Taylor on Democrats' Senate Edge (Podcast)
Jessica Taylor of the Cook Political Report joined the latest episode of Downballot Counts to discuss her recent Senate race ratings changes, which indicate with two weeks to go that Democrats are well-positioned to win the majority.
Taylor told Bloomberg Government's Kyle Trygstad and Greg Giroux that 10 races moved in Democrats' favor this year since she joined them on the podcast's inaugural episode in January.
"I certainly did not think that in October we would be talking about" races in Kansas, South Carolina, and Alaska being competitive, Taylor said.
Democrats have only two vulnerable seats — in Alabama and Michigan — and are running competitively or even favored in races for 12 GOP-held seats. That gives the party options in its path to a net gain of at least three seats. They'd need one more to gain control of the chamber if President Donald Trump wins re-election.
Listen to the latest episode of Downballot Counts
Subscribe and Listen to Downballot Counts from your mobile device:
Via Apple Podcast | Via Overcast | Via Stitcher | Via Spotify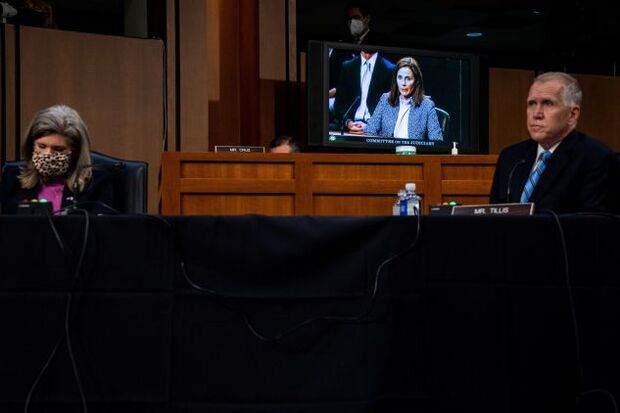 To contact the hosts: Greg Giroux in Washington at ggiroux@bgov.com; Kyle Trygstad in Washington at ktrygstad@bgov.com
To contact the editor responsible for this story: Loren Duggan at lduggan@bgov.com