Congress Diversifies With Influx of New Members Elected in 2020
Increase in Black, Hispanic, Asian American House Members
Three Korean American women elected in California, Washington
The incoming Congress will reflect an increasingly diversified nation, with record numbers of women and gay and lesbian members, as well as more ethnic and racial minorities.
When they arrive in January, the House freshman class will include the first openly gay members who are Black and the first female lawmakers of Korean descent with full voting privileges. The chamber will have at least 121 women, compared to 105 in the current Congress, according to unofficial figures compiled by the House Press Gallery. The numbers include delegates from territories and the District of Columbia who have limited voting privileges on the House floor.
The changing House makeup is partly a result of an aggressive recruiting effort by House Republicans to diversify what's been a largely white and male conference. Republican women will hold at least 30 House seats next year, compared to 15 in the current Congress.
"We all said we need to have voting that represents the country, so a lot of us recruited women" to run for the House, said Rep. Kay Granger (R-Texas), who will no longer be the only woman in the Lone Star State's GOP House delegation come January. "We want people in the right places where they can use their influence and really show results."
More diversity — whether it be racial, ethnic, sexual orientation, gender — can alter the way members discuss issues, said Andrew Reynolds, a political science professor at Princeton University who studies the impact of diversity on legislatures.
"You have more inclusive policies, you have less bigotry, you have a better conversation when the other is in the room," he said.
Reynolds said "there are issues that women obviously can bond over, issues that have traditionally been affected by personal experience" such as health care, education, and day care.
House Speaker Nancy Pelosi (D-Calif.) said on Nov. 13 she's "excited that we have more women in Congress." But Pelosi, whose party is facing a possible double-digit loss in seats, voiced caution about whether more GOP women in the House will bring about more bipartisanship.
"That doesn't mean we have shared views," Pelosi said of the new female House Republicans, who ran on supporting gun rights, opposing abortion rights, and aligning on immigration with President Donald Trump.
"But hopefully, we can find common ground on some issues that relate to domestic violence" or ways to reduce teen pregnancy, Pelosi said. "Let's be optimistic and let us see."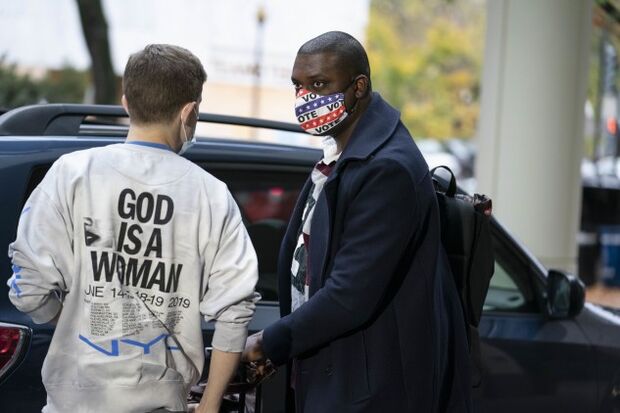 Diversifying House
There will be at least 59 Black House members, including eight freshmen, which is five more than the current Congress. One Black member who was re-elected, Rep. Cedric Richmond(D-La.), will leave the House almost immediately to become a White House senior adviser when President-elect Joe Biden takes office on Jan. 20.
Only two of the Black members are Republicans, but that matches the most the party has had at any one time in the modern era. From 2015 to 2019, former Rep. Mia Love (R-Utah) served alongside Rep. Will Hurd (R-Texas). Now in his third term, Hurd didn't seek re-election this year.
In 2018, Love was defeated by Rep. Ben McAdams (D-Utah). This year, McAdams lost to another Black Republican, Burgess Owens. Also joining the House is Republican Byron Donalds of Florida.
A record 11 LGBTQ members will also sit in the House and Senate. Those numbers include the first two openly gay men who are Black: Democrats Mondaire Jones and Ritchie Torres, both of New York.
Torres, who identifies as Afro-Latino, caused a stir over the summer with a Washington Post op-ed in which he touted House Democrats' diversity but criticized Capitol Hill's "caucus politics" that he said prohibit him from joining both the Congressional Hispanic Caucus and the Congressional Black Caucus. CBC Chair Karen Bass (D-Calif.) later said there's nothing in her caucus' bylaws that would keep him from doing that.
Going into the election, there were 43 Hispanic members in the House, with 35 of them Democrats and eight Republicans. That number is expected to rise to 45 in the next Congress, with 34 of them Democrats and 11 in the GOP.
In the current Congress there were 15 members with Asian American heritage — 14 Democrats and one Republican. Next year that number is expected to grow to 18, with 15 Democrats and three Republicans.
The GOP gains include California Republicans Young Kim and Michelle Steel, who were among the first three Korean American women ever elected to the House. The third, Democrat Marilyn Strickland, will also be the first Black woman to represent Washington state in Congress.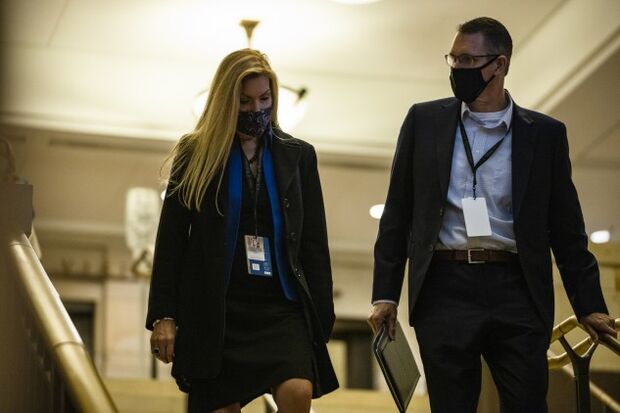 Women in Congress
The effort to elect more GOP women entailed tutoring first-time candidates on less than glamorous subjects such as fundraising, said Granger, who added that she and other Republican women mentored "women about where the money was and how to ask for it and to help keep them on a pathway."
In January, Granger, the ranking member on the Appropriations Committee, will be joined in the House by another Republican woman from Texas, Beth Van Duyne. Van Duyne received more than $35,000 from Women Speak Out PAC, a political action committee that supports the election of female lawmakers.
A leadership PAC started by Rep. Elise Stefanik (R-N.Y.), who fiercely defended Trump during last year's impeachment debate, gave $415,000 to about 40 Republican women running for Congress.
Read More: Republican Women Helped Chip Away Democratic House Majority
The 2020 election also featured a record 47 House and four Senate races in which both candidates were women, according to the Center for American Women and Politics at Rutgers University.
The number of female senators could decline by one or two from the current 26. It depends on the outcome of Republican Sen. Kelly Loeffler's runoff in Georgia and who is appointed to replace Sen. Kamala Harris(D-Calif.) when she becomes vice president on Jan. 20. That decision is up to a man: California Gov. Gavin Newsom (D).
To contact the reporters on this story: Nancy Ognanovich in Washington at nognanov@bgov.com; James Rowley in Washington at jrowley@bgov.com
To contact the editors responsible for this story: Bennett Roth at broth@bgov.com; Kyle Trygstad at ktrygstad@bgov.com