Congress Asks Who Can See US Secrets After Junior Airman Charged
21-year-old National Guard member is arrested in leak
Senate Armed Services chair eyes security clearance process
Bloomberg Government subscribers get the stories like this first. Act now and gain unlimited access to everything you need to know. Learn more.
Lawmakers have complained for years about the Pentagon classifying too much information, but now that a 21-year-old airman with a junior job is charged in the biggest US intelligence leak in a decade, Congress faces a new dilemma: deciding who should have access to sensitive national security information.
Sen. Jack Reed, the Rhode Island Democrat who chairs the Armed Services Committee, called for changes in the handling of intelligence and the security clearance process, describing the leak as "a major security breach."
The FBI on Thursday arrested Jack Teixeira, a 21-year-old Air National Guardsman, in connection with the leak of highly classified documents including maps, intelligence updates, and the assessment of Russia's war in Ukraine.
"There are systemic issues that need to be addressed, including protocols for how intelligence is handled, the security clearance process, and how officials can prevent intelligence leaks like this from ever happening again," Reed said in a statement. "Congress will be briefed further and corrective steps will be taken."
Briefings and Legislation
Senators will receive an in-person classified briefing on Wednesday, where lawmakers want to receive more details because so far unclassified, telephonic briefings haven't disclosed much information leaving lawmakers and staff frustrated, according to a Senate aide who asked not to be named.
In the House, the Armed Services panel is "expecting further briefings from the Department of Defense on the reports of leaked intelligence documents," committee spokeswoman Justine Sanders said.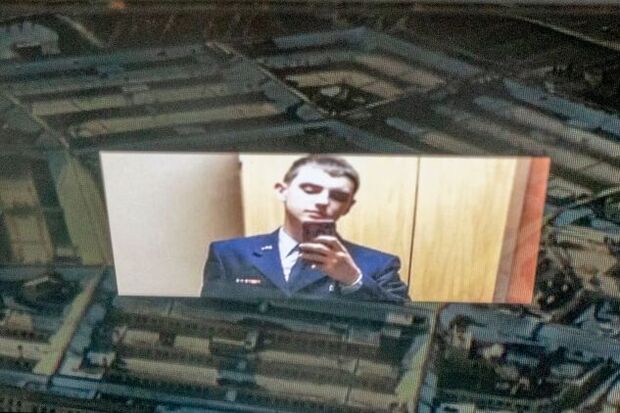 As the information is still unfolding and the Pentagon considers remedies, lawmakers are weighing whether to write legislation to overhaul how access is granted to the nation's top secrets as part of the annual defense authorization bill, the Senate aide said.
President Joe Biden on Friday said he directed the military and intelligence community "to take steps to further secure and limit distribution of sensitive information."
US Charges Airman Over Leak as Biden Orders Clampdown on Secrets
Pentagon's Classification Habit Is Faulted by Key Lawmaker
US Humiliated Over 21-Year-Old's Alleged Tie to Secrets Leak
Defense Secretary Lloyd Austin said last week he's directing the Under Secretary of Defense for Intelligence and Security Ronald Moultrie to review access to intelligence, accountability and control procedures within the Pentagon "to inform our efforts to prevent this kind of incident from happening again."
Junior Position
Teixeira's position—as "cyber transport systems journeyman"—required a high-school degree, a driver's license, and up to 18 months of on-the-job-training. Attorney General Merrick Garland said he was being held in connection with the "unauthorized removal, retention and transmission of classified national defense information."
As Pentagon jobs go, Teixeira's was pretty junior. An Air Force job description says workers like him "keep our communications systems up and running and play an integral role in our continuing success." He joined the Air National Guard in 2019, according to his service record.
"It's outrageous that these kinds of documents would be shared with an insignificant national guard unit," said Dennis Wilder, former senior editor of the President's Daily Brief. "This is a real Pentagon problem."
Overly Classified Information
Meanwhile, criticism of too much classification is coming not only from lawmakers but even from some of those charged with keeping the nation's most sensitive secrets.
Director of National Intelligence Avril Haines said at a conference earlier this year that overclassification is an "urgent challenge to solve" because it "undermines critical democratic objectives such as increasing transparency to promote an informed citizenry and greater accountability."
The sheer volume of classified documents produced throughout the government has been illustrated dramatically in recent months by the boxes of them discovered at the Florida resort of former President Donald Trump, followed by the disclosure that more documents were kept by Biden and former Vice President Mike Pence.
Rep. Ken Calvert (R-Calif.), the chairman of the House subcommittee that bankrolls defense and intelligence spending in an interview earlier this year criticized not only information marked "Classified" or "Secret" but the "Controlled Unclassified Information" designation that the Defense Department and the military services use to keep some information from public release.
That practice drew bipartisan criticism last year in the defense policy and appropriations bills. In the $1.75 trillion government spending bill (Public Law 117-328), Congress directed the Defense Department to look into whether bureaucrats are overusing the designation.
Sen. Elizabeth Warren, a Massachusetts Democrat, has said the CUI label appears intended to suppress bad news under the guise of national security. Last year, the Army stamped CUI on negative test results of Microsoft Corp.'s new combat goggles. In 2021, the Navy directed the Pentagon's testing office to mark as CUI a report that found the new presidential helicopter, Lockheed Martin Corp.'s VH-92, wasn't yet "operationally suitable."
With assistance from Tony Capaccio, Peter Martin, and Courtney McBride of Bloomberg News
To contact the reporter on this story: Roxana Tiron in Washington at rtiron@bgov.com
To contact the editors responsible for this story: Gregory Henderson at ghenderson@bloombergindustry.com; Robin Meszoly at rmeszoly@bgov.com
Stay informed with more news like this – from the largest team of reporters on Capitol Hill – subscribe to Bloomberg Government today. Learn more.