Coast Guard Warns Mission 'Unsustainable' as Resources Lag
Bloomberg Government subscribers get the stories like this first. Act now and gain unlimited access to everything you need to know. Learn more.
Increasing demands for defense missions, shipping support, and Arctic operations are stretching the Coast Guard's funding, Commandant Admiral Karl Schultz said.
The guard is left "on an unsustainable path to support our growing operational requirements," Schultz said, because "many of our defense contributions" aren't funded by the Pentagon. His comments came to service members, lawmakers, and congressional staff in his annual address Thursday in Charleston, S.C.
The service faces mounting Great Power challenges from China and Russia and in the polar regions, while struggling with inadequate money for critical technology, personnel, and facilities, he said. "Unparalleled growth" in shipping, including natural gas exports and offshore wind farm construction, have contributed to an unprecedented demand for Coast Guard services, he said. The guard is an arm of the Homeland Security Department.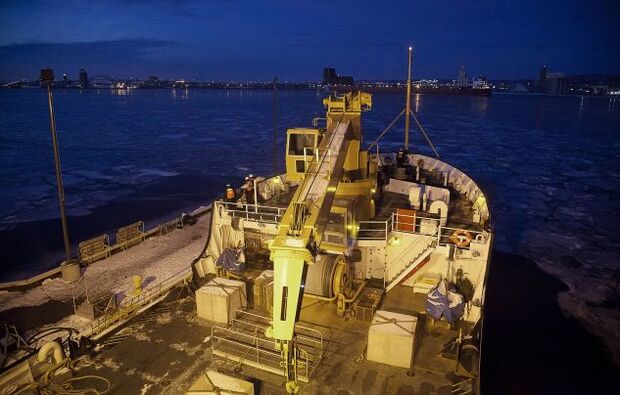 Schultz has made Coast Guard readiness funding a top priority since his appointment as commandant in June 2018. Last year he successfully pushed for an almost 5% increase in the guard's almost $8 billion operations and support budget for training, equipment, and maintenance. But the Defense Department readiness budget has increased 23% over the past five years while Coast Guard readiness has grown by about 7%, Schultz said.
The guard now faces a $2 billion backlog in facility repairs, he said, and about 40% of the guard's buildings are more than 50 years old.
"Mold. Leaky roofs. Flooding. Outdated building standards," mean facilities are "crumbling" around Coast Guard men and women, he said.
Schultz also announced new technology and workforce initiatives, and outlined plans to expand the guard's presence in the IndoPacific region, where it will support American territories as well as countries defending their fish stocks.
Personnel Challenge
Schultz called talent management the service's "most pressing challenge" as well as an opportunity. He announced the launch next month of a four-year diversity and inclusion plan that would help support underrepresented minorities throughout their Coast Guard careers. The results of a survey of these members will yield preliminary results in June, he said.
A new communications and information platform called "MyCoastGuard" will launch this June as a result of a study on how better to retain women members, which concluded last year, he said.
A workforce 2030 plan to look into the future needs of staff will also be rolled out in the next year, he announced.
Still, "gaps in training funding in recent years have atrophied our skills in critical fields of expertise," he said.
Technology Overhaul
Schultz called for a "tech revolution" and unveiled a new technology road map during the speech. It includes the installation of cloud, software, and connectivity services across the Coast Guard's fleet.
Schultz also announced a handful of other technology and cybersecurity initiatives, including increasing internet speed and connectivity, upgrading equipment, transitioning to more cloud services, and refreshing its 2015 cybersecurity strategy,
Still, Schultz said the guard needs an "injection of funding now" to address a $300 million annual information technology funding shortfall. About $7 million is included in the fiscal 2021 budget request for cutter connectivity, while another $24 million is included for IT infrastructure reliability upgrades, Coast Guard officials said.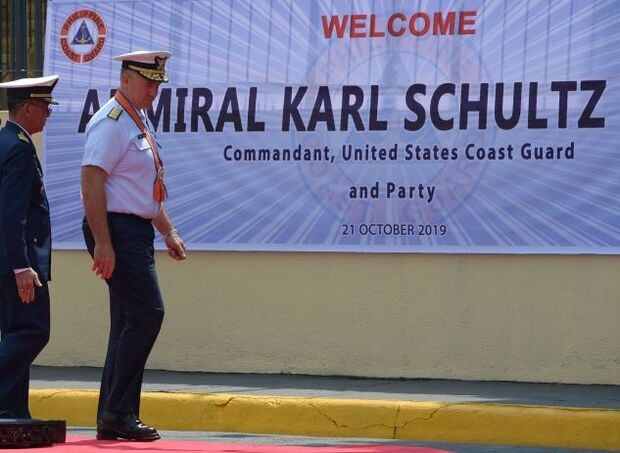 "Years of investment tradeoffs have brought our information technology to the brink of catastrophic failure," he said, citing an episode last summer when more than 95 vital systems went offline for several days when a server malfunctioned.
"Our people will never fail our country," he said. "But our technology is failing our people."
Polar Communications
Schultz expressed concern about a lack of communications in the polar regions. He spoke of officers who resorted to digging through several feet of snow by hand to fix communications equipment after their transportation broke down in the cold.
"As commandant, I need my operational commanders to be able to communicate with every Coast Guard asset—anytime, anywhere," Schultz said. The Coast Guard is working with the Pentagon and industry on new communication satellite capabilities, he said. "We must work together to solve our communication blackout in the Arctic now."
Schultz also endorsed President Donald Trump's budget request earlier this month that would fully fund a second new polar icebreaker for the polar regions. These ships remain a focus for the agency, which currently operates two icebreakers while Russia operates more than 50 and China's presence is growing quickly.
"This is a woefully unacceptable level of presence in an area where we must be a leading force," he said.
To contact the reporter on this story: Michaela Ross in Washington at mross@bgov.com
To contact the editors responsible for this story: Paul Hendrie at phendrie@bgov.com; Robin Meszoly at rmeszoly@bgov.com
Stay informed with more news like this – from the largest team of reporters on Capitol Hill – subscribe to Bloomberg Government today. Learn more.