China Competition Bill Talks Commence With Obstacles Looming
Negotiators plan open session Thursday to kick off talks
Computer chips, trade, immigration will be part of debate
Bloomberg Government subscribers get the stories like this first. Act now and gain unlimited access to everything you need to know. Learn more.
House and Senate members will start to hash out their differences Thursday on a multi-billion-dollar manufacturing and innovation bill that could be one of the last major legislative accomplishments before the midterm elections.
The negotiations over the final shape of the package intended to enhance US competitiveness with China are likely to touch on a wide range of subjects including computer chips, trade, immigration, and even Wisconsin mink farming. The opening public session kicks off what's become an increasingly rare bicameral conference committee process.
Over 100 members of Congress are slated to give brief opening statements at an hours-long meeting of the conference committee tasked with coming up with an agreement on a bill (H.R. 4521) known in the House as the America COMPETES Act.
Sen. Roger Wicker (R-Miss), the Senate Commerce Committee's ranking member, said the first meeting gives lawmakers a chance to "touch gloves" before squaring off over the bill's contents. Negotiators will then be able to debate individual provisions privately in the coming weeks or months.
"There's about eight different committees with different issues, so probably a lot of those issues will break out into those smaller groups," said Senate Commerce Committee Chair Maria Cantwell (D-Wash.), who also heads the conference committee.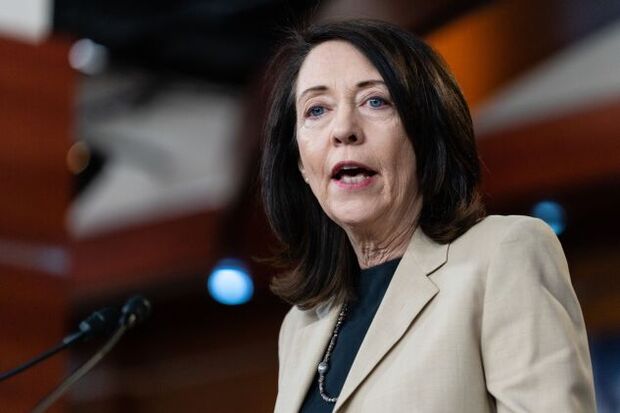 Former Senate Majority Leader Trent Lott (R-Miss.) said it's been a long time since lawmakers held a formal conference, and they may struggle with the proceedings.
"But I think they're going to get that done and a lot of people are interested in it because the chip money is there," said Lott, a principal and director at Crossroads Strategies who represents the Nissan Motor Co.
While there's widespread support for the bill's $52 billion for computer chip development, there's billions of dollars worth of authorizations that lawmakers will need to agree on before a final package wins the approval of both chambers of Congress and President Joe Biden.
Senators of both parties are hoping the base text of negotiations is the US Innovation and Competition Act (S. 1260), which more than two-thirds of the Senate voted to pass last year. By contrast, Democrats passed the House version this year with the lone Republican vote in support coming from retiring Rep. Adam Kinzinger (R-Ill.).
"I think all the Republican conferees are taking the position that the base bill that we need to negotiate on in the conference is the Senate bill," said Sen. Mike Crapo (R-Idaho), the ranking member of the Finance Committee. "It's already been bipartisan and negotiated."
House Ways and Means Chair Richard Neal (D-Mass.) said there are competing timelines on when a final package could be voted on. He said negotiations could potentially be completed by Memorial Day, while House Majority Leader Steny Hoyer (D-Md.) said he intends for it to get done by Election Day in November.
"There's a lot of things I've seen around here that could be moved more quickly if we focus in on it," Neal said.
As for the opening session, when asked if all 107 members of the committee would speak, Sen. Gary Peters (D-Mich.), a conferee, said with a laugh: "I hope not."
Here are a number of tension points to watch as the process unfolds:
Trade
"The big fight's going to be over trade," said House Transportation and Infrastructure Committee Chair Peter DeFazio (D-Ore).
Senators included language in their bill that would weaken additional tariffs on Chinese imports, which were implemented as part of former President Donald Trump's trade wars, by setting up a process for certain articles to be excluded from the tariffs, arguing those levies could be harmful to American businesses.
But Sen. Sherrod Brown (D-Ohio) said the exclusion process would undermine investments in American manufacturing and production. Senate Finance Committee Chairman Ron Wyden (D-Ore.), who supports the exclusion process, told reporters he and Brown are in conversation about the issue.
Chip Taxes
Wyden and Crapo want to include in the final package their legislation (S. 2107) to provide a 25% tax credit for investments in chip manufacturing facilities. Both also support renewing the option for companies operating in the US to immediately count all research and development expenses from a year against their taxes, an incentive that phased out at the end of last year as part of the 2017 tax law.
Rep. Dan Kildee (D-Mich.), another conferee, wants to also include an extension for auto dealerships affected by the chip-related supply chain issues. Because of the accounting method most dealers use, the car shortage caused by a lack of chips means many will owe far more in taxes this year. Kildee and others want to give them a longer period of time to replenish their inventory before facing the tax hike.
Crapo has signaled that he and other Republicans may not be ready to open negotiations to a broader spectrum of tax breaks, preferring instead to keep the legislation focused on increasing domestic supply of components necessary for making a broad array of electronics.
Immigration
Immigration provisions in the House-passed bill are another potential point of contention. The House included measures to exempt immigrants with advanced science, technology, engineering, and math degrees from green card caps, and create a temporary visa for noncitizen entrepreneurs.
Many Republicans are wary of advancing any immigration measures that aren't paired with tighter border security requirements. Others are open to the House-passed measures but fear they'll impede agreement on the package.
"If we can build a consensus for some of these other things that make sense, I'm happy to have that conversation," Sen. John Cornyn (R-Texas) said. "But I'm worried about extending or delaying this conference any longer than we have."
Maritime Shipping
The House's version includes legislation (H.R. 4996) aimed at helping the Federal Maritime Commission crack down on unfair ocean carrier practices. The Senate passed similar legislation in a stand-alone bill by voice vote in March.
Lawmakers say the provisions would ease the problem of US exports sitting at ports while ocean carriers return to Asia with empty containers, but the shipping industry has opposed the efforts, arguing that it would increase congestion and costs. Conferees are expected to debate the differences between the two chambers' bills and whether the measure will be included in the final legislation.
Energy
Democratic legislation that would promote the development of renewable energy on public lands in part by streamlining the permitting process was included in the broader bill the House passed in February. But it wasn't in the Senate's version.
Mink Farming
Sen. Ron Johnson (R-Wis.), who faces a tough re-election race and whose state is the No. 1 mink pelt producer in the country, is mounting an effort to strike from the bill House language that would ban American mink farming.
Minks can transmit Covid-19 and pose a risk for the virus mutating, the provision's supporters said. A majority of senators voiced opposition to the House-passed mink provision last week in a nonbinding instruction to conferees.
Emily Wilkins in Washington, Maeve Sheehey in Washington, Colin Wilhelm in Washington, Maria Curi in Washington, Ellen M. Gilmer in Washington, Kellie Lunney in Washington, Kaustuv Basu in Washington and Nancy Ognanovich in Washington also contributed to this story.
To contact the reporter on this story: Zach C. Cohen in Washington at zcohen@bloombergindustry.com
To contact the editors responsible for this story: Bennett Roth at broth@bgov.com; Kyle Trygstad at ktrygstad@bloombergindustry.com
Stay informed with more news like this – from the largest team of reporters on Capitol Hill – subscribe to Bloomberg Government today. Learn more.