Cannabis Could Become Legal in More States After Nov. 3 Election
'Pretty rapid shift in opinion' in favor of pot legalization
Opponents raise health, safety concerns over measures
Bloomberg Government subscribers get the stories like this first. Act now and gain unlimited access to everything you need to know. Learn more.
Major changes to drug policies are on the ballot in half a dozen states where voters are being asked to legalize marijuana or decriminalize "magic mushrooms."
Four states are considering joining the 11 that already allow recreational cannabis, while Mississippi and South Dakota could add to the 33 states with medical pot programs. Backers of an Oregon measure want the state to be the first in the U.S. to approve the medical use of psilocybin, better known as "magic mushrooms."
The campaigns vary, though most supporters argue that legalization and decriminalization of pot will generate new revenue, save states money on enforcement, and aid criminal justice reform. Opponents warn of the potential for youth drug use, impaired drivers, and complications for employers that want a drug-free workplace.
The cannabis measures reflect a steady and "pretty rapid shift in opinion" in favor of legalization nationally, said Daniel Mallinson, an assistant professor at Penn State Harrisburg who studies state politics and policy. Psilocybin measures could gain traction by following the marijuana campaign playbook used over the past few decades, he said.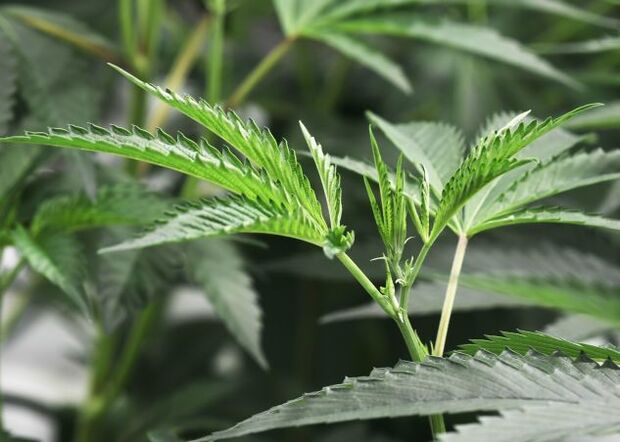 Ballot measures to legalize and tax marijuana for use by people 21 and older would fund education, substance-abuse treatment, and other programs. The measures are:
'Today's Big Tobacco'
In Montana, marijuana sales would generate $236 million in new tax revenue by 2026 if both measures are approved, according to a study by the Bureau of Business and Economic Research at the University of Montana. The campaign promoting the two initiatives, New Approach Montana, cited a former state budget director as saying measures could not come at a better time, given the fiscal impact of Covid-19.
An Arizona legislative analysis projects the excise tax and licensing fees would generate $166 million a year once the program fully launches to fund community colleges and other initiatives, on top of the state's regular sales tax. Legalization narrowly failed in Arizona in 2016 but is leading in recent polls of likely voters.
"We're bringing in new money to the state," Chad Campbell, representing the Smart and Safe Arizona campaign, said at an October debate.
Opponents of the recreational measures argue that the potential for more revenue doesn't outweigh the consequences of legalization.
The push for legalization in Montana is really about commercializing marijuana for profit, according to Wrong for Montana, a ballot action committee that opposes the two measures. The campaign called the issue "today's version of Big Tobacco."
Disproportionate Impact
Several campaigns pushing legalization also point to racial disparities in the enforcement of marijuana laws and higher arrest rates in communities of color.
Passing Arizona's legalization measure would remedy the state's "archaic and outdated" marijuana laws, Campbell said. New Jersey Gov. Phil Murphy (D) tweeted that marijuana prohibition is "causing serious, lasting damage to our state" because marijuana arrests disproportionately target people of color.
Reevaluating drug crimes also propels Oregon Measure 110, which would remove criminal penalties for possession of small, personal-use quantities of drugs, including heroin, cocaine, and psilocybin. The ballot measure, which also mandates an increase in state funding for addiction treatment, has the support of health-care providers, organized labor, law enforcement, faith-based groups, and social justice organizations.
Opponents argue that the measure would limit state-funded addiction treatment options without mandating an alternative. Former Gov. John Kitzhaber (D) wrote in a blog post that "simply decriminalizing drugs does not, in itself, address the underlying problem of addiction."
An initiative in Washington, D.C., would more narrowly change police priorities to make non-commercial use of entheogenic plants and fungi — such as psilocybin mushrooms and ayahuasca— among the lowest for enforcement. Initiative 81 would reflect that entheogens can be used as natural plant medicine, supporters say.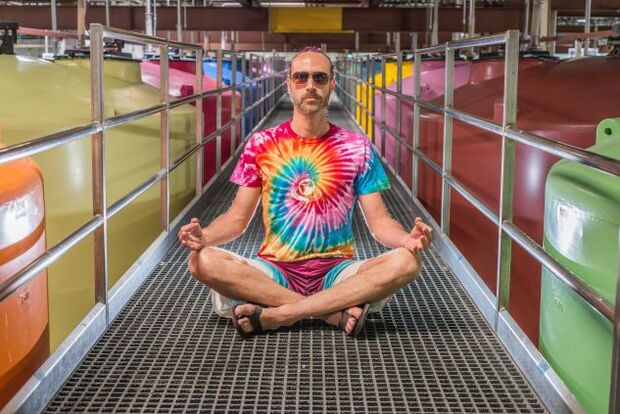 Oregon could go a step farther and create a medicinal program for psilocybin. Measure 109, which does not legalize retail sales, would allow use in state-licensed centers for people seeking help with treatment-resistant depression, anxiety, post-traumatic stress, and end-of-life distress.
The company that makes Dr. Bronner's Magic Soaps is one of the measure's major funders.
Conditional Legalization
Mississippi voters will consider Initiative 65 to legalize medical marijuana for patients who have certain conditions.
There's also an alternative added by legislators that would allow lawmakers to regulate a more restrictive medical marijuana program. Voters first must say whether they approve either option, or that they oppose both. Then voters must choose which option they prefer—or they can leave that section blank.
Former Gov. Phil Bryant (R) tweeted opposition to legalizing medical marijuana, and other opponents warned the measure would be too broadly applied.
South Dakota is the only state considering both medical and recreational marijuana on the same ballot. The South Dakota State Medical Association is an opponent, arguing the drug poses health risks.
With assistance from Tripp Baltz, Jennifer Kay, Joyce E. Cutler, and Paul Shukovsky
To contact the reporter on this story: Brenna Goth in Phoenix at bgoth@bloomberglaw.com
To contact the editor responsible for this story: Tina May at tmay@bloomberglaw.com
Stay informed with more news like this – from the largest team of reporters on Capitol Hill – subscribe to Bloomberg Government today. Learn more.