Candidate Embraces Her Gender as Abortion Ruling Drives Voters
Rep. Haley Stevens highlights gender in ads, on the trail
She faces Rep. Andy Levin, who touts abortion rights support
A Michigan House Democratic primary is testing the power of a woman candidate in the post-Roe era, where abortion rights is emerging as a key campaign issue among female voters.
The tense race in the Detroit suburbs pits two largely similar incumbent Democrats against each other. To distinguish herself ahead of the Aug. 2 primary, Rep. Haley Stevensis highlighting gender as a major difference between her and Rep. Andy Levin.
"The slogan is, 'women know, women go,'" Stevens said last week in Royal Oak Township as she knocked on doors and popped her head into passing cars when drivers stopped to say hi.
Stevens echoed a similar message in a TV ad that started airing a few days after the Supreme Court overturned the 1973 Roe v. Wade decision which guaranteed a constitutional right to an abortion. "Women know," Stevens says in the spot, looking directly into the camera. "We know how to take care of ourselves and our families without right-wing politicians getting involved."
Democrats, in the wake of the court decision, are leaning into the abortion issue as a way to motivate those most unhappy with the decision, which include women and younger people, to get to the polls.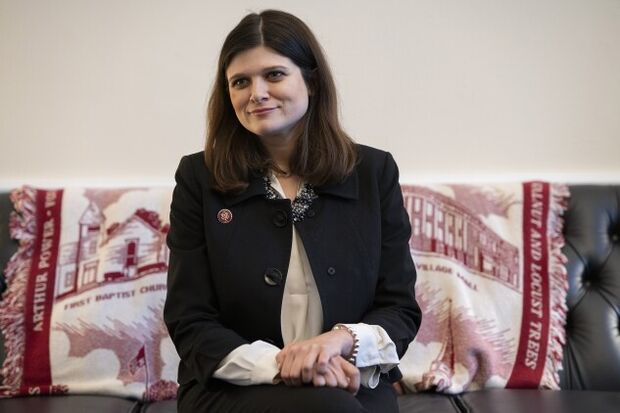 Democrats in Michigan's newly drawn 11th District are choosing between two incumbent lawmakers who have served two terms each and whose ideologies are largely aligned. That makes it all the more important for the candidates to distinguish themselves said Debbie Walsh, director of the Center for American Women and Politics.
"What she's stepping into and leaning into is you have two candidates with basically the same voting records. But when push comes to shove, who do you want talking about this issue?" Walsh said, referring to abortion rights. "You want a woman who can talk about this, speak from the heart."
While Stevens has emphasized her gender, Levin is also leaning into the concerns about abortion. Tuesday, he'll release an ad today focused on his work on abortion rights, touting his endorsements by former head of Planned Parenthood Cecile Richards and Sen. Elizabeth Warren (D-Mass.) and noting he publicly called out Michigan's largest health system after it announced it would no longer provide abortions. A day later, the system reversed course and said it would terminate pregnancies when medically necessary.
"People are looking for fighters," Levin said in an interview. "This is a time of crisis in our country. People aren't looking for namby-pamby or for just milquetoast."
Stevens has been endorsed by EMILY's List and the Feminist Majority PAC, and Hillary Clinton. While she has increased her messaging around gender, Stevens has yet to make it a centerpiece of her campaign.
"I say being a woman is just a great bonus," Stevens said in an interview, quickly pivoting to her case work in the district and her background in helping with the 2009 bailout of automakers General Motors Co. and Ford Motor Co.
"People see me as a worker bee," she said.
`Two Times as Good'
Still, gender makes a difference to voters such as Tracy Pease. Wearing a "Bans off our Bodies" T-shirt at a Stevens meet-and-greet she organized, Pease said she loves and has voted for Levin, as well as his father, the former Rep. Sandy Levin (D-Mich), and his uncle, the late former Sen. Carl Levin (D-Mich). But this time, she's voting for Stevens.
"A wise man once told me," she said to the dozen-some potential voters gathered, that if both candidates align with each other "and the only difference is one's a man and one's a woman, you defer to the woman. Why? Because she has to be two times as good to get to where she is."
Ellie Schriner, who voted for Levin, 61, when she lived in his district, said she's undecided about the election. Schriner said she wouldn't choose candidate based on gender alone, but the fact Stevens, 39, is a woman and a millennial would likely factor into her decision.
"I feel like the problems that I'm facing in this community are more similar to what she's experienced," Schriner said.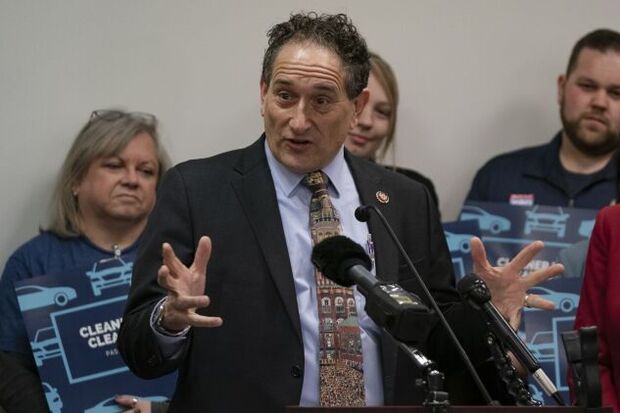 Levin's supporters note his own record of fighting for access to abortion, as well as issues like climate change, workers rights and Medicare for all health care proposal.
Marcie Paul, vice chair for Fems for Dems, a progressive group of Michigan woman, said she had supported Stevens in the past but now plans to vote for Levin due to his progressive values and record of getting bills passed. She said gender wasn't a factor in her decision who to vote for.
"I want to see more women in Congress, I want to see more women in higher office, I want to see more women everywhere," she said. "But if they're not the right candidate, it doesn't matter what their gender."
Standing United
Other women candidates are also emphasizing gender this year. In the neighboring 10th district where a five-way Democratic primary is unfolding, the three woman candidates held a joint press conference on their support for abortion rights.
"We can no longer rest our fates in the hands of men," said Angela Rogensues, standing alongside the other candidates Rhonda Powell and Huwaida Arraf.
Rogensues noted, but didn't name, the two candidates who weren't invited: Carl Marlinga and Henry Yanez.
"This is an example of us stepping forward and standing united around something that impacts all three of us in ways the other two candidates can't understand," she said.
To contact the reporter on this story: Emily Wilkins in Washington at ewilkins@bgov.com
To contact the editors responsible for this story: Bennett Roth at broth@bgov.com; Robin Meszoly at rmeszoly@bgov.com