Campaigns Hit Up Lobbyists for Cash With In-Person Events Ending
While the email inboxes and phones of lobbyist donors have been quieter than normal, some fundraisers and members of Congress are still trying to get every dollar they can before congressional campaigns close the books on their first quarter fundraising on March 31.
The regular scramble for congressional campaigns to quickly amass funds before the deadline has been hindered by anti-gathering rules put in place to slow the coronavirus outbreak or put aside because of the legislative rush to stop the bleeding in the economy. But it hasn't stopped completely.
"I've gotten a couple of texts: 'Hey, it's the end of the quarter, can you help?'" said Muftiah McCartin, the co-chair of Covington & Burling's public policy practice. "It was very surprising."
A half-dozen other lobbyists, who asked to remain anonymous in order to talk about the solicitations, told Bloomberg Government they had received a text, email or phone call over the past week directly asking for money. One Democratic lobbyist said he had received 10 or 15, which is fewer than he typically gets.
Money from wealthier donors and lobbyists, in addition to small-dollar grassroots contributors, are likely to fall as the country faces a recession and unemployment rises to historic levels. One Republican said he suspects that he and other donors like him will likely be pulling back on political giving, particularly if a downturn continues.
It could also impact the amount of money contributed to the political action committees (PACs) run by corporations, trade associations, unions and lobbying firms, which are funded by employees to make political contributions.
"I think you would have to be extremely tone deaf to ask for money right now," Republican fundraiser Lisa Spies said last week, adding that she is taking it day by day. "I know there are people who disagree with me."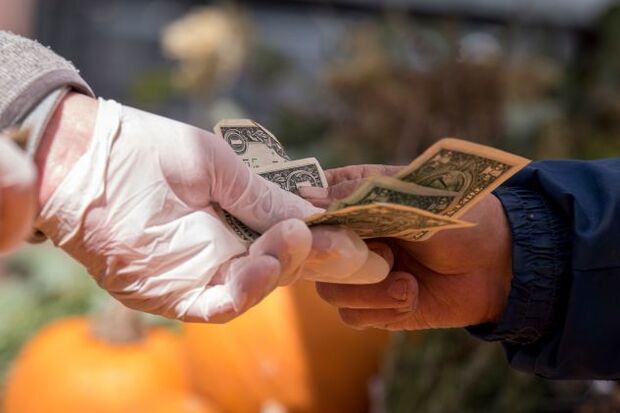 Spies, who runs a firm called the LS Group, is encouraging her clients to reach out to donors or lobbyists to ask how they and their families are doing and how their business is faring.
"The message should be that we're sincere, that we care about people," she said. "One of the things with fundraising that I've learned, and what makes you be a successful fundraiser, is that you have a personal relationship with your donors as well, so this is a perfect time to develop that."
While donations from lobbyists and corporate PACs make up a fraction of the amount raised by candidates and party committees, the fundraising events that generate those checks can be an integral part of doing business.
The events — which normally happen on a near-daily basis in D.C. and include breakfasts, lunches, dinners and cocktail hours — keep lobbyists connected, informed and can offer valuable face-time with members as a way to build relationships with them. Those are in addition to the lavish fundraising trips to places like golf courses and ski resorts, another way to attract donations from lobbyists and corporate PACs.
Video Chats
Campaigns and party committees have been working to adapt and have started considering alternatives to in-person fundraisers, including video chats.
One lobbyist said he was invited to one. Two others told Bloomberg Government that substituting in-person events for virtual ones wouldn't be worth writing a check. Others say the events aren't as important, and their contributions generally go to lawmakers with whom they already have a good relationship.
Last week, the executive director of the Democratic Senatorial Campaign Committee (DSCC), Scott Fairchild, wrote an email to supporters announcing that fundraising events would be canceled through late April.
"Our work to elect a Democratic majority in the Senate this fall has not hit a pause button or slowed down. We must continue raising resources to ensure we win in November and bring new, much-needed leadership to Washington – including a Democratic Senate," he said, mentioning it would be considering "telephone town halls, conference calls, and Zoom events."
"I also know that in this time, you may want to take a step back from politics. We want to respect your wishes," he continued.
To contact the reporter on this story: Megan R. Wilson in Washington at mwilson@bgov.com
To contact the editors responsible for this story: Kyle Trygstad at ktrygstad@bgov.com; Bennett Roth at broth@bgov.com