`Burning Man' Hires a Voice to Amplify 'Radical Self-Expression'
Event promoting 'radical self-expression' hires a lobbyist
Government said past events left too much trash behind
Organizers of the Burning Man desert free-for-all landed in hot water with federal officials for leaving behind too much garbage. The feds also raised red flags about drug use.
With a dream of adding tens of thousands more revelers in the future, planners took no chances.
They hired a lobbyist.
The international law and lobbying firm Holland & Knight has been representing Burning Man Project since May, according to recently filed federal disclosure forms.
It's the first time the San Francisco-based organization behind the weeklong music and art event has hired a Washington advocate to work on "permitting approval."
"When you build a city on the playa every August, you need to be talking to all levels of BLM [Bureau of Land Management], Interior and Capitol Hill," Rich Gold, who leads Holland & Knight's public policy & regulation group, said in an email.
Gold is one of the lobbyists on the account.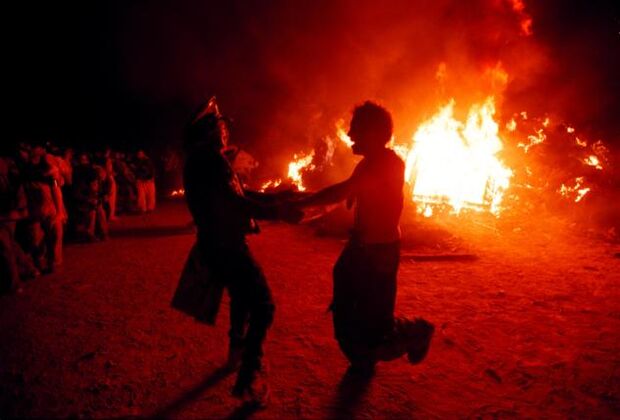 Earlier this month, the Bureau of Land Management denied a request to let the event expand to 100,000 people, up from 80,000.
BLM has said the amount of trash left behind in 2018 exceeded the limits in the contract signed by Burning Man, which lists among its principles "leaving no trace," "civic responsibility," and "radical self-reliance."
In the part of the Black Rock Desert outside Reno, Nev., where a human effigy was set on fire, 7 square feet of garbage was left behind. The contract allows for 1 square foot per acre.
BLM has suggested more oversight of the event, including a private security firm to screen for drugs and other illegal items. No screening will be required this year, though.
"This proposal from BLM represents a massive shift from Burning Man's 30-year history," according to a blog post. "It also subjects a peaceable gathering of people to searches without probable cause other than a desire to attend Burning Man."
Organizers also pushed back on a proposal to put dumpsters in Black Rock City, with commenters saying it could lead to more environmental damage. BLM said it wouldn't install the dumpsters if attendees did a better job of cleaning up after themselves.
To contact the reporter on this story: Megan R. Wilson in Washington at mwilson@bgov.com
To contact the editors responsible for this story: Katherine Rizzo at krizzo@bgov.com; Heather Rothman at hrothman@bgov.com