Border's Harsh Realities Defy Rhetoric in Gridlocked Washington
House GOP, among others, ramps up trips to southern border
Rio Grande Valley has been site of past crossing increases
Bloomberg Government subscribers get the stories like this first. Act now and gain unlimited access to everything you need to know. Learn more.
HIDALGO COUNTY, Texas — On a chilly March morning before sunrise, US Border Patrol Chief Raul Ortiz was with his agents in the Rio Grande Valley when they apprehended five Mexican migrants.
The border-crossers — two men, a woman, and two children aged 5 and 8 — said they crossed the Rio Grande on a raft overnight. Border Patrol agents found them hiding on the banks near the riverside Chimney Park, an RV resort with cheery lawn decorations.
Ortiz is often tethered to Washington, leading an agency that manages thousands of international border miles and answers to the Department of Homeland Security. But he can't resist getting in the field with his team; he started as an agent more than 30 years ago.
The worlds of Washington and the border are colliding more these days, as lawmakers demand answers on record migrant encounters during much of President Joe Biden's term. The odds remain slim the increased attention will result in a legislative breakthrough on divisive border and immigration policies. And the Biden administration is sure to face blowback from both sides as it struggles to craft policy solutions.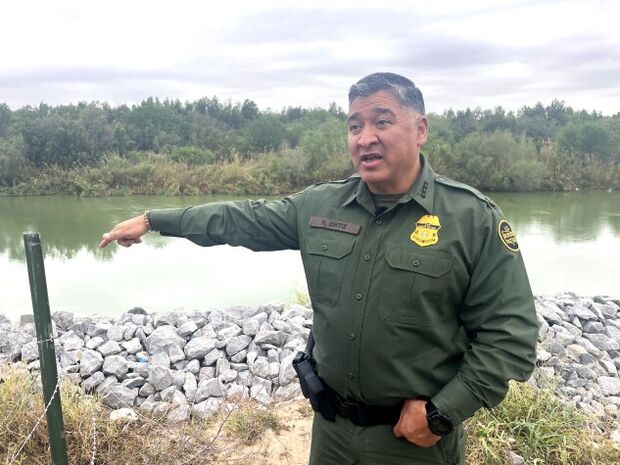 A day after joining his agents on patrol, Ortiz was in the hot seat at a Homeland Security Committee field hearing in the nearby city of Pharr, navigating pointed questions from House Republicans. Democrats skipped the event, calling it political theater.
Ortiz approached the grilling with a level of candor uncommon for an agency head. He said DHS lacks full operational control of the border, Biden made a mistake in halting wall construction, and at least one jettisoned Trump-era policy would help manage the situation. He also stressed the nuance: Border surges aren't new, and some factors driving migration are beyond US control.
"You can't just say, hey, the border is unsecure or the border is secure," Ortiz said in an interview ahead of his congressional testimony. "You have to dig a little bit deeper and look at location by location."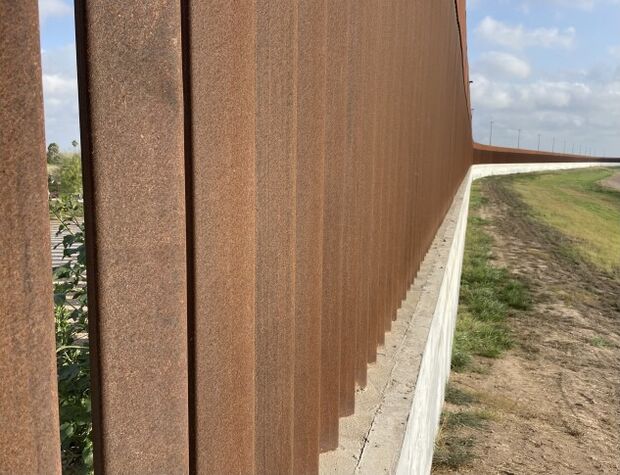 Ortiz spoke along the banks of the Rio Grande near a water pump station known as Mac Pump.
Less than an hour earlier, a Border Patrol agent had been in the same spot, taunting a suspected smuggler in a black sweatshirt and mask staked out on the Mexican side of the river — likely looking for the right window to send migrants across, the agent said. Come talk to us, you'll be famous, the agent called out in Spanish.
'Got to Be Consequences'
In the Rio Grande Valley sector, agents are able to take a breath these days, though it's unclear how long that will last. They averaged about 530 migrant encounters a day last month, down from almost 1,500 last May, a shift attributed to the fast-changing tactics and routes of the transnational criminal organizations that guide migrants to the US for steep fees.
One Mexican migrant apprehended in March said the journey cost him $3,000. Others traveling farther pay much more.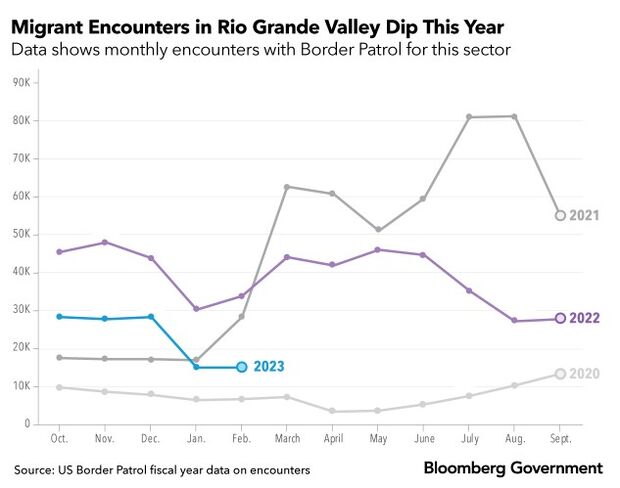 The Biden administration also credits recent policy changes — a combination of broader expulsions and new legal pathways for select migrants — for slashing border crossings this January and February.
US Border Encounters Drop Sharply Under New Immigration Policies
In August 2021, agents in the Rio Grande Valley were clocking a staggering 2,600 daily encounters in the sweltering heat and relied on a temporary outdoor processing site under the Anzalduas International Bridge, which connects Mission, Texas, to the edge of Reynosa, Tamaulipas, in Mexico.
The TOPS facility, as it's known, is outfitted with tents, lavatories, and trailers used as medic sites and processing stations to handle large groups of migrants before buses transport them to shelters, detention facilities, and Border Patrol stations.
The setup under the bridge protects migrants from the elements and cuts back on crowding at stations, said agent Chris Cabrera, a vice president for the conservative National Border Patrol Council union. Immigrants' rights advocates have called the facilities inhumane holding pens where migrants could be kept for days.
Almost two years after the 2021 increase in migrant arrivals in the Rio Grande Valley, the TOPS site feels almost deserted late on a weekday morning as Cabrera steers his pickup along the dirt roads next to the bridge. Tall grass grows around a backhoe, and a stack of wooden pallets sits nearby. A bus waits in the dust, on standby for the next big group of migrants to arrive.
It sometimes gets busy in the evenings but nothing like before, Cabrera said.
That could change. The Biden administration is bracing for another potential increase in arrivals when a pandemic-related migrant expulsion policy known as Title 42 is set to end May 11. The plan is to speed processing, transport border-crossers away from congested areas, and enforce strict penalties.
"We may not expel you, but we're going to do everything we can to repatriate you because there's got to be consequences to our immigration system," Ortiz said.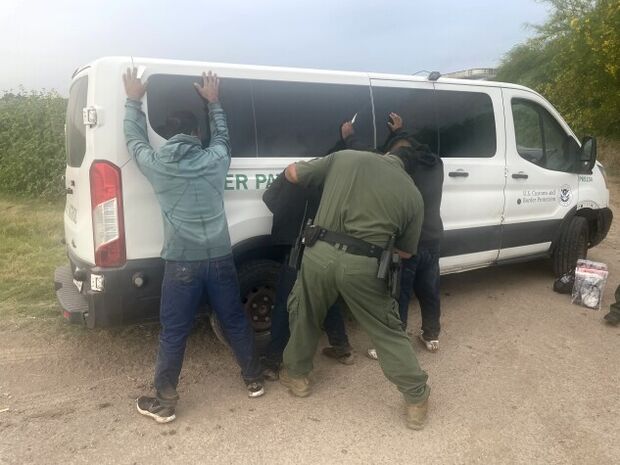 The administration is considering new options to manage the border that mirror or closely resemble Trump-era policies. Under one proposal, migrants would have a harder time making asylum claims if they hadn't sought protection in countries they crossed en route to the US. Officials are also discussing the return of family detention, though they haven't announced a decision.
DHS Secretary Alejandro Mayorkas and other top officials differentiate their approach from the Trump administration's by stressing any new restrictions would be paired with humanitarian exceptions and new legal pathways. That includes a humanitarian parole program for Cubans, Haitians, Nicaraguans, and Venezuelans, and a mobile app called CBP One that allows migrants to book appointments at ports of entry to seek asylum in the US.
US authorities are also ramping up prosecutions of people who make multiple attempts to enter illegally, Ortiz said. "It's really important that we demonstrate to the populations that we're encountering that it isn't just a free, open border," he said.
Critics aren't convinced the Biden administration's strategies will keep the border under control.
Restoring Dignity
Sister Norma Pimentel, executive director of Catholic Charities of the Rio Grande Valley, is skeptical an increase in arrivals will follow Title 42's eventual end. But she said the aid community is ready if it does. The family shelter she runs in downtown McAllen has capacity for 1,200 to 1,500 migrants overnight. Lately it's had 150 to 250 occupants.
On a recent afternoon, migrant children played with a ball with volunteers in a large gymnasium-type room, with a song from the Disney hit "Moana" blasting from a speaker system. Migrant women sat on the perimeter, some on thick mats that would serve as their beds for the night. Most stay for just a day while they make plane and bus arrangements to join family members in other parts of the country.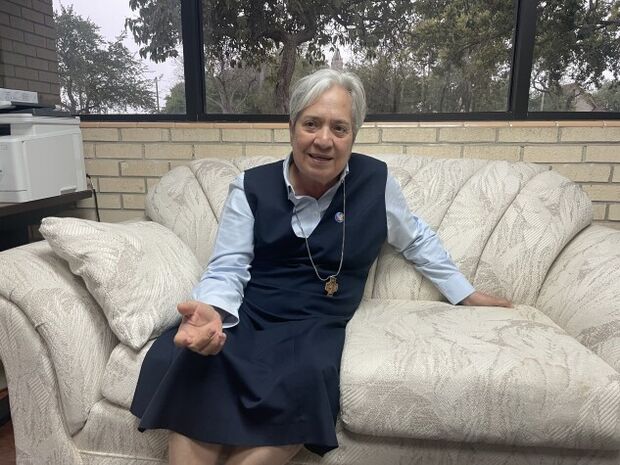 Catholic Charities aims to provide both emotional support and practical guidance, Pimentel said during an interview at the group's headquarters across town. She was fresh off a trip to Matamoros, Mexico, where migrants struggled to use the CBP One app to make appointments to seek asylum.
"Our goal is to restore their dignity, to restore their hope, and make sure they're safe and OK," she said.
Pimentel's group and others in the region work closely with local officials, Border Patrol, and US Immigration and Customs Enforcement to make sure they're prepared for any increases in arrivals or changes in policy.
That local-level coordination is a priority for federal officials, too, Ortiz said. "None of us want to be the weak link in any of this processing system," he said.
The Border Patrol also relies on help from local law enforcement, property owners, and others. Landowners let the agency patrol their riverside land, local sheriffs pass along information about what they see in their jurisdictions, and state officials share images from game cameras that dot the borderlands.
Congressional Stalemate
The all-hands-on-deck approach is necessary as the challenges at the border grow more complicated. The volume of arrivals remains high, and border-crossers have become more diverse — representing 159 countries of origin so far this year, Ortiz said. Repatriations to some places is strained for diplomatic reasons, and communication can be tough; border agents are trained in Spanish.
But hundreds of miles away in Washington, solutions remain elusive.
Ortiz rattled off a list of needs to lawmakers during the Texas field hearing: 2,000-plus more agents, 1,000 additional coordinators to help process apprehended migrants, more resources for technology and infrastructure.
"With respect to legislative changes or policy changes, that's out of my wheelhouse, Congressman," Ortiz told Rep. Morgan Luttrell (R-Texas). "That is your responsibility; that's the administration's responsibility."
US Lacks 'Operational Control' of Border, Chief Tells Lawmakers
The Border Patrol also needs congressional support for recruitment and retention, said Cabrera, the union vice president. He recalled the pitch a recruiter gave him before he joined the agency more than 20 years ago: "It's like playing hide and go seek, but you're always it, and they don't speak English."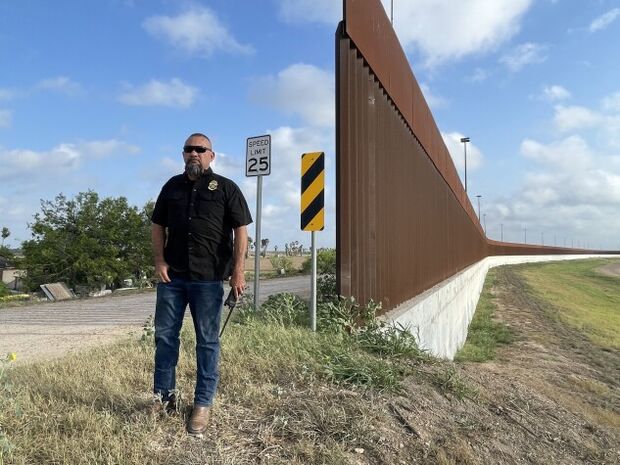 These days, many agents are getting frustrated in the job because they spend more time taking care of migrants than chasing and catching border-crossers who are drug runners, human smugglers, or otherwise dangerous, Cabrera said.
Rep. Mark Green (R-Tenn.), who leads the Homeland Security Committee, said he's working on legislation to boost recruitment and make changes to border-related laws. But lawmakers are still working out the details, and it remains to be seen whether they can get all House Republicans on board.
Anything the House passes is likely to face steep odds in the Senate, where Democrats have slim control. Border and immigration packages, even bipartisan ones, have repeatedly failed to cross the finish line in Congress.
Annual funding for the Border Patrol and other parts of DHS is also running headlong into a partisan showdown as lawmakers get started on a tense appropriations cycle. Some Republicans want to slash government spending across the board.
"It's at a point where, why do you need all these representatives? All you need is one from each side because they're all in lockstep with each other," Cabrera said. His own group, which represents more than 16,000 Border Patrol agents, is known for its often antagonistic communication style and critiques of Biden and Mayorkas.
Catholic Charities' Pimentel is more optimistic the increasing congressional trips to the US-Mexico border could help lawmakers find common ground — but only if they get a full picture of both the law enforcement perspective and the lives in the balance.
Members of Congress "need to see the faces of the people that it's going to affect directly," she said. "When you are able to see that face and see how it is that person, that family, that actually will be affected by any policies you make, you'll think twice of what you decide is the best policy."
The faces of the Mexican migrants apprehended on that chilly March morning were downcast and defeated. Within hours, they would likely be sent back to Mexico.
To contact the reporter on this story: Ellen M. Gilmer in Washington at egilmer@bloombergindustry.com
To contact the editors responsible for this story: Anna Yukhananov at ayukhananov@bloombergindustry.com; Robin Meszoly at rmeszoly@bgov.com
Stay informed with more news like this – from the largest team of reporters on Capitol Hill – subscribe to Bloomberg Government today. Learn more.