Border Phone Searches Face Restrictions Under New Proposal (1)
Officials would need warrants to scrutinize phones, laptops
Civil liberties advocates allege constitutional violations
(Updates with details in fifth-sixth paragraphs.)
Government officials would need a warrant to search Americans' phones and laptops at U.S. borders instead of routinely doing so without one, under bipartisan legislation announced Thursday.
Sens. Ron Wyden (D-Ore.) and Rand Paul (R-Ky.) introduced a bill to terminate a longtime federal policy allowing broad searches at borders and airports without the typical Fourth Amendment protections against unreasonable search and seizure.
A recent report from the Department of Homeland Security's inspector general identified flaws in U.S. Customs and Border Protection's electronic searches, saying the agency failed to document and conduct searches properly, and didn't assess whether its efforts were effective.
"Americans travel with phones and laptops holding nearly our entire lives," Wyden said in a statement. "Traveling near the border shouldn't give the government a free pass to throw out our rights and thumb through our phones without any suspicion of wrongdoing."
U.S. citizens or legal permanent residents were the targets of almost a quarter of CBP's searches of electronic devices from fiscal 2018 to fiscal 2020, according to data the agency provided to Wyden's office. More than 6,000 citizens had devices searched in 2020, and more than 8,000 had devices searched in 2019.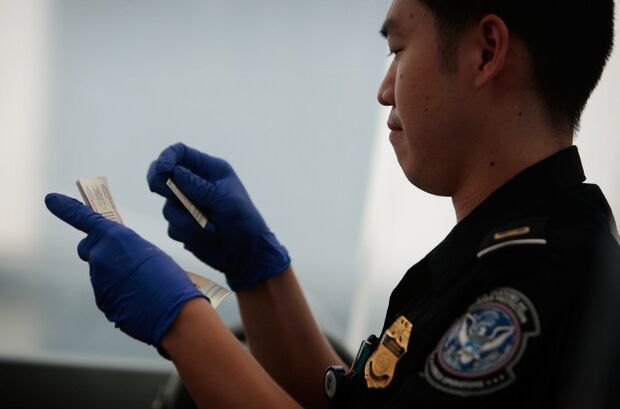 The bill aims to provide clarity about standards for border searches after a U.S. Supreme Court decision from 2014 laid out stronger protections for digital data, a press release from Wyden's office said. Lower courts have split over how that precedent applies to border searches. The bill would allow searches without a warrant in a few limited circumstances, including emergencies.
DHS Secretary Alejandro Mayorkas last month said the agency was reviewing its policies to ensure phones are treated differently from a piece of luggage.
"Our policies need to respect that distinction while at the same time respecting the fact that the border is a place of particular vulnerability," he told reporters in early September.
Ted Lieu (D-Calif.) is introducing a House companion to the Senate bill, according to a press release. Privacy and civil liberties advocates have already announced support for the legislation.
"The Protecting Data at the Border Act is vital to stopping some of these constitutional violations by making clear that the government must get a warrant to search Americans electronic devices," American Civil Liberties Union senior legislative counsel Kate Ruane said in a statement. "We urge Congress to pass this bill."
To contact the reporter on this story: Ellen M. Gilmer in Washington at egilmer@bloombergindustry.com
To contact the editors responsible for this story: Robin Meszoly at rmeszoly@bgov.com; Sarah Babbage at sbabbage@bgov.com