Boeing Helicopters Gain as Lawmakers Reject Army's Planned Cut
Protecting paychecks in New Jersey, Pennsylvania, Delaware
Esper sought to trim $962 million to pay for other priorities
Boeing Co. is poised for a major victory in Congress as committees that draft military spending legislation moved to fund an advanced version of its Chinook helicopters, rejecting the Army's proposal to stop purchasing the aircraft.
The Senate Appropriations panel added $28 million in advance procurement funds for continued production of the Chinook CH-47 Block II, and asked the secretary of the Army to assess increased costs and production issues that could delay a "successful program" before submitting budget request for fiscal 2021.
Chicago-based Boeing benefited from the backing of a bipartisan group of lawmakers from Pennsylvania, Delaware and New Jersey, where the helicopter is built or where most workers live. The members had lobbied heavily against the Army's proposal. Among them was Democratic presidential candidate Sen. Cory Booker (D-N.J.), who worked to blunt the Army's plan to stop buying the model for at least five years.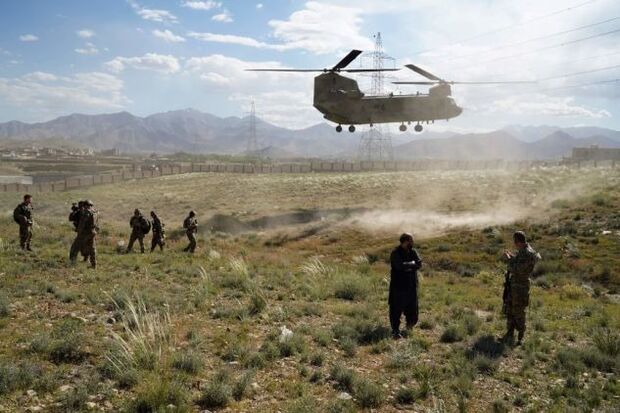 Booker was one of nine senators with home-state interests who signed an April 1 letter urging their chamber's defense policy and appropriations committees to block the Army's plan. A similar March 28 letter from House lawmakers from affected locales went to leaders of that chamber's defense panels.
The House also added back the $28 million in procurement funds as part of its Pentagon spending measure tucked into a broader appropriations measure (H.R. 2740). Lawmakers there also directed the service to restore more than $900 million that would have been been shifted through 2024.
The Army's budget called for saving $962 million through 2024 by cutting 28 of 68 previously planned Chinook heavy lift helicopters—all 22 of an upgraded standard model plus six of a version for special operations. The Chinook proposal is the most controversial part of the Army's plan to shift as much as $31 billion through 2024—by trimming 186 existing programs and lowering troop levels—into new projects intended to position the service for a potential conventional conflict with Russia or China.
Overseas Sales Prospects
The Senate panel's decision represents a defeat, at least temporarily, for the Army. Defense Secretary Mark Esper, in his previous role as Army secretary, had been vocal about the need to curtail the Chinook purchase.
"We've got to free up the money" for the Army's future helicopter needs, Esper said in a Bloomberg News interview in May while he was Army secretary. The service's five-year request for a program to develop new vertical-lift aircraft is now $5.38 billion, up from $690 million.
"Boeing leadership expressed support for our modernization strategy, and said they would support our budget," Esper said. "So it's not entirely clear now why they are taking this position."
Acting Army Secretary Ryan McCarthy said this year in his explanation of the proposal that Boeing has robust foreign military sales prospects, possibly in the U.K., to sell the Chinook model the Army doesn't plan to purchase.
The Senate must still approve the 2020 Pentagon spending bill before it can start negotiations with the House over a final measure to be sent to the president.
To contact the reporters on this story: Roxana Tiron in Washington at rtiron@bgov.com; Tony Capaccio (Bloomberg News) in Washington at acapaccio@bloomberg.net
To contact the editors responsible for this story: Paul Hendrie at phendrie@bgov.com; Robin Meszoly at rmeszoly@bgov.com; Jonathan Nicholson at jnicholson@bgov.com