Billionaires Pay Up to Draw Attention to Ballot Initiatives (1)
Ultra rich trying to sway voters on ballot initiatives
At least 19 donors in six states gave $1 million or more
(Updates with additional detail on the affirmative action ballot measure. An earlier version of this story was corrected to state that Salesforce.com contributed to a ballot issue campaign rather than its CEO personally.)
Bloomberg Government subscribers get the stories like this first. Act now and gain unlimited access to everything you need to know. Learn more.
The super-rich are paying to get the attention of everyday Americans before they vote on new tax law, minimum wage, affirmative action, information-selling, and more.
In some states, almost all of the money devoted to influencing the outcome of targeted ballot issues has come from a single donor. In Illinois, billionaires on opposing sides of a tax question have driven the cost of ballot-issue messaging above $100 million.
Citadel Llc CEO Kenneth Griffin has put $53.8 million into a campaign to defeat a proposed constitutional amendment to change that state's flat tax to a graduated system. And he's not the biggest spender. That distinction belongs to the governor who supports the amendment: J.B. Pritzker (D), who has devoted $56.5 million of his own money to the "Vote Yes for Fairness" campaign ahead of the Nov. 3 election.
Illinois "has never come close to putting that kind of money behind a campaign," said John Matsusaka, who studies the initiative process as executive director of the University of Southern California's Initiative and Referendum Institute.
Billionaires' Bankrolls Escalate Flat Tax Debate
Across the U.S., at least 19 individuals or couples have spent $1 million or more on ballot issue campaigns this year, according to a Bloomberg Government analysis of filings on state campaign finance websites and data compiled by the National Institute on Money in State Politics.
The spending is concentrated in Alaska, California, Colorado, Florida, Illinois, and Massachusetts.
Better Than Lobbying
"I'm a big believer in using ballot propositions to accomplish necessary structural reform," said Charles Munger Jr., who's sitting out this cycle after cumulatively spending $59.4 million over the past decade toward measures on redistricting, government transparency, limiting political fundraising, and other issues.
Ballot measures can produce laws that "you will never get through the legislature, any legislature—Republican legislature, Democratic legislature," said Munger, a Republican whose father is Warren Buffett's business partner at Berkshire Hathaway Inc.
For sheer numbers of billionaire givers, the big kahuna is California, where there've been ballot initiative investments this cycle by Facebook Inc. CEO Mark Zuckerberg and his wife, Priscilla Chan; former Microsoft Corp. CEO Steve Ballmer and his wife, Connie Ballmer; and Netflix Inc. CEO Reed Hastings' wife Patty Quillin.
Here's a look at the propositions that have attracted the attention of the megarich.
Pritzker and Griffin
Pritzker's donation on the progressive tax proposal makes up the lion's share of that campaign's fundraising, with labor unions, education groups, health-care organizations, and others giving about $3.1 million total. Pritzker has said the proposal to tax residents at different rates depending on income would bring in about $3 billion in additional revenue in the first year.
Griffin and other opponents say the proposal will drive wealth out of the state, sinking Illinois further into an economic hole.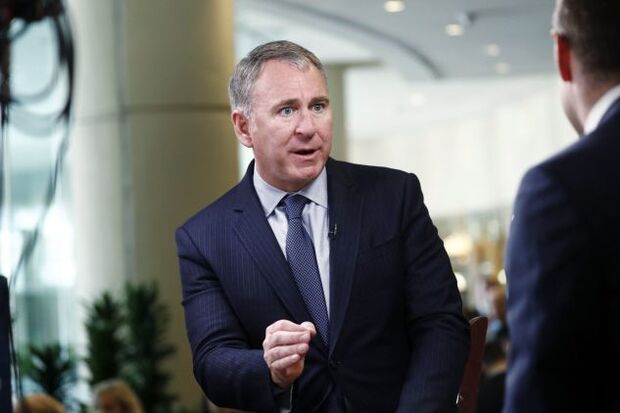 In addition to Griffin, billionaire businessmen Samuel Zell and Pat Ryan have donated $1.1 million and $1 million, respectively, to the "Coalition To Stop The Proposed Tax Hike Amendment" committee.
The governor's cousin, Jennifer Pritzker, has given $750,000, and dozens of other wealthy residents and companies have collectively put up about $2.2 million to defeat the measure.
Zuckerberg and Chan
The tech power couple have poured nearly $11 million from their nonprofit Chan Zuckerberg Initiative into a California measure to remove a cap on commercial property taxes (Proposition 15). That's about one-sixth of the $66.9 million raised to pass the initiative.
Several more tech tycoons have signed up to support the proposal as well. Qualcomm Inc. co-founder Irwin Jacobs, Twilio Inc. CEO Jeff Lawson, and Facebook co-founder Dustin Moskovitz, along with their spouses, pitched in $600,000 total — a sum that jumps to an even $1 million with the company money donated by another major tech firm, Salesforce.com.
Tom Steyer, the billionaire hedge fund manager and former Democratic presidential candidate, has spent close to $50 million to pass ballot measures since 2012, and this year has given $500,000 to the property tax cause.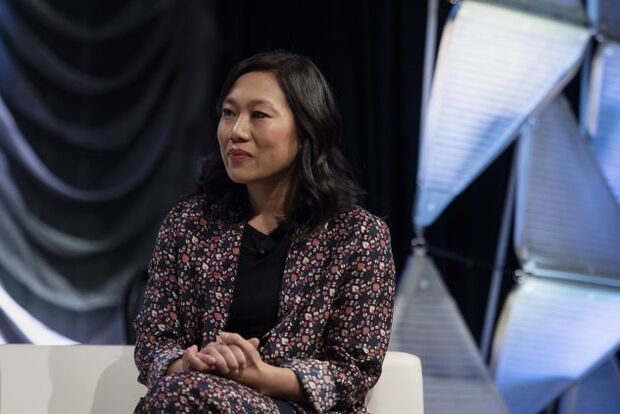 The additional revenue from higher commercial property taxes would generate up to $11.5 billion for local governments, according to a state analysis. Business interests and the agriculture industry have raised over $69 million to defeat it.
In addition to Proposition 15, the Chan Zuckerberg Initiative has donated over $2 million opposing an effort to make it harder for some criminal offenders to become eligible for parole (Proposition 20). Netflix's Hastings and Quillin also have donated $2 million to defeat that proposal.
In Oregon, the nonprofit donated $500,000 to support a proposal to decriminalize the possession of heroin, cocaine, methamphetamine, and other drugs (Measure 110).
Mike Fernandez
The Miami health-care executive is bankrolling a measure that would let all voters cast a ballot in the primaries regardless of party registration.
Voters would choose from the top-two primary vote-getters in the general election, much like how California and Louisiana run their elections (Amendment 3). Fernandez has given $7.3 million out of $7.7 million total to the "All Voters Vote" committee.
Fernandez told Politico last year that he expects the new system to increase representation of independent and third-party voters and moderate the "extreme corners" of the Democratic and Republican parties.
Steve and Connie Ballmer
The former Microsoft executive and his wife have donated $6 million to try to convince voters to do away with California's cash bail system (Proposition 25).
If voters approve, the referendum would replace the bail bond system with risk assessments to decide whether detainees should be released from jail while awaiting trial. Supporters say the current practice unfairly penalizes the poor and people of color.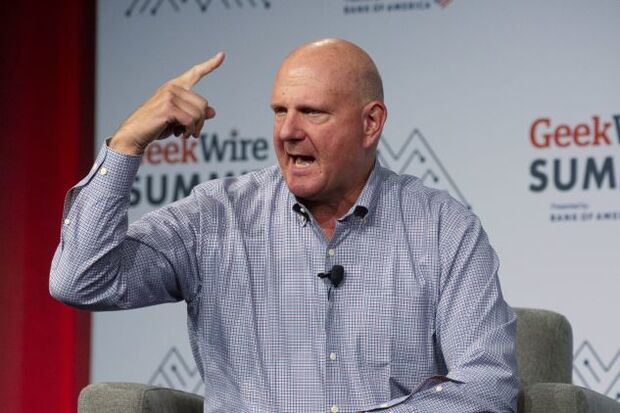 The "Yes on Prop 25″ committee has $15.1 million in its war chest. Bail bond companies and other critics have given $8.8 million to sink it.
Former hedge fund manager and Enron trader John Arnold also put $5 million behind Proposition 25. Hastings and Quillin gave $1 million, and Steyer has given $500,000.
Alastair Mactaggart
A dinner conversation with a software engineer sparked Mactaggart's crusade to change the way technology companies use and profit from consumer data.
The real estate investor helped craft the 2018 California Consumer Privacy Act (CCPA), a law that has set the national standard for the way the tech industry discloses how it collects personal data.
Mactaggart has given close to $6.1 million to pass a ballot measure that intends to boost the CCPA by giving consumers more control over their data and strengthening children's privacy protection (Proposition 24).
He's almost singlehandedly funding the "Yes on 24″ campaign.
Kathryn Murdoch
The daughter-in-law of media mogul Rupert Murdoch wants to change how people vote in Massachusetts and Alaska. She gave $2.5 million to the Massachusetts campaign to pass a ranked-choice voting initiative (Question 2).
Murdoch also has donated almost $500,000 through Unite America, the political reform organization she leads.
Sick of the 'Lesser Evil'? States Weigh Changes to How Winners Chosen
Jonathan Soros—George Soros's son—and Katherine Gehl, former CEO of Gehl Foods, also have contributed to the "Ranked Choice Voting 2020″ committee. The committee has raised $9.8 million, almost three times the amount raised by opponents.
Unite America has given $2.4 million since last year to the committee in favor of Alaska's ranked-choice ballot measure (Ballot Measure 2). That measure would create a top-four open primary in statewide elections and ranked-choice voting in general elections.
Quinn Delaney
The Democratic mega-donor has given $6.5 million to reverse a 24-year ban on race- and gender-based preferential treatment in college admissions, state hiring, and government contracting (Proposition 16).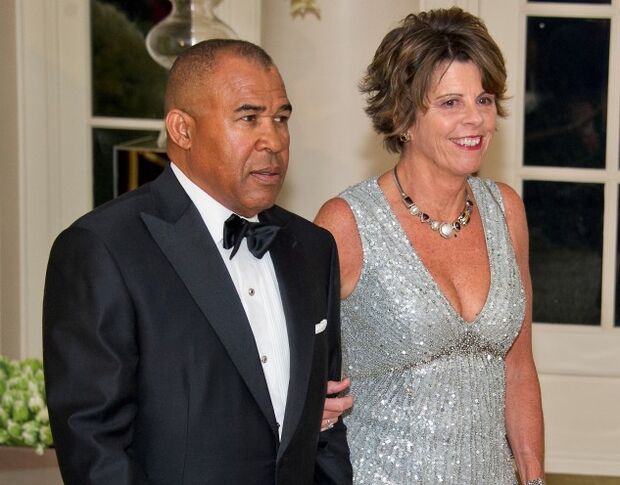 The California Legislature passed the measure with a two-thirds majority in June during racial justice protests following the death of George Floyd while in the custody of Minneapolis police. Delaney and her husband, Jordan Real Estate Investments CEO Wayne Jordan, started a foundation in 2000 to address the problems of structural racism.
Support Lags to Lift California's Ban on Affirmative Action
Quillin and the Ballmers have each given $1 million to pass Proposition 16. George Soros's Open Society Policy Center has also given $1 million. Polling so far has found more opposition than support for the proposal.
Other Donors
To contact the reporter on this story: Tiffany Stecker in Sacramento, Calif. at tstecker@bgov.com
To contact the editors responsible for this story: Katherine Rizzo at krizzo@bgov.com; Tina May at tmay@bloomberglaw.com
Stay informed with more news like this – from the largest team of reporters on Capitol Hill – subscribe to Bloomberg Government today. Learn more.