Biden's Lawmaker Poaching Sets Up Three 2021 Special Elections
Members re-elected in November joining Biden administration
Potential races in blue districts in Louisiana, New Mexico, Ohio
Multiple congressional special elections are already on tap for 2021.
No sooner will a new Congress convene in early January than it will likely lose three House Democrats to Joe Biden's administration, triggering crowded contests to succeed them.
Biden nominated Marcia Fudge (Ohio) as secretary of Housing and Urban Development and Deb Haaland (N.M.) as Interior secretary, and he named Cedric Richmond (La.) a senior adviser to him and director of public engagement. Fudge and Haaland's appointments require Senate confirmation, and all three resignations early in the 117th Congress will set the election schedule in motion.
The three districts are strongly Democratic, according to data compiled by Bloomberg Government. Biden won 80% of the vote in Ohio's 11th District, which takes in parts of Cleveland and Akron; 76% in Louisiana's 2nd, which has most of New Orleans and part of Baton Rouge; and 60% in New Mexico's 1st, which envelops the Albuquerque region.
The Ohio and Louisiana districts are majority Black, while the New Mexico district is majority Hispanic.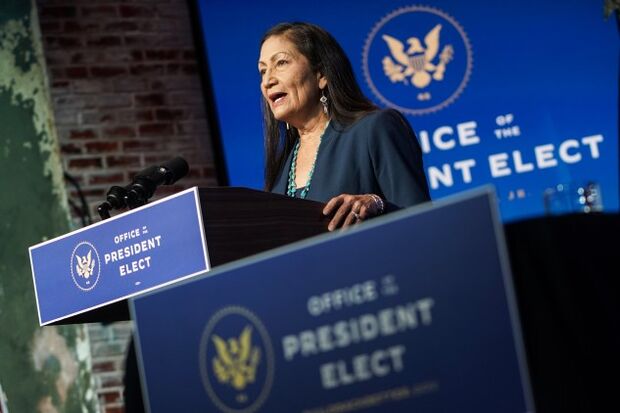 It's a Date
The special elections will likely be held in the spring, and the dates will be set by governors after the resignations become official.
Under Ohio law, Gov. Mike DeWine (R) would issue a writ of election setting a special election to fill the vacancy, though there's no specific window during which the election must be held. The nominations would be decided in primaries.
New Mexico Secretary of State Maggie Toulouse Oliver (D) would issue a proclamation within 10 days of Haaland's resignation, calling for an election 77 to 91 days after the date of the vacancy. Nominations would be made by members of each party's state central committee at least 56 days before the election.
Louisiana Gov. John Bel Edwards (D) has wide latitude to set a special election date in Richmond's district, though for convenience and to save money he could schedule it on one of several dates when other elections are being held — Feb. 6, March 20, or April 24.
Under Louisiana's unique election law, all candidates of all parties will run on one ballot. A majority-vote winner is automatically elected, otherwise the top two finishers will compete in a runoff election weeks later.
Already Begun
The new Congress hasn't yet met and the seats aren't yet vacant, but the races are already on and pent-up ambition abounds.
Democrats who've announced they're running for Ohio's 11th include Nina Turner, a former state senator and Cleveland councilwoman who was a national co-chairwoman of Sen. Bernie Sanders' (I-Vt.) 2020 presidential campaign; Shontel Brown, a Cuyahoga County councilwoman and chair of the county party; and Jeff Johnson, a former state senator and Cleveland councilman.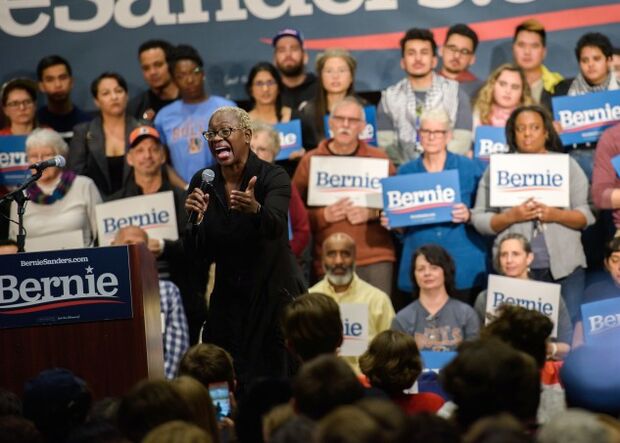 Emilia Sykes, the Ohio House minority leader, is considering a bid. She's from Akron in Summit County, part of which is included in the district dominated by Cleveland and Cuyahoga County.
Many Democrats are expected to seek the seat because the district is so Democratic and rarely holds an open-seat election. It's had only three House members over more than a half-century: Democrats Lou Stokes (1969-1999), Stephanie Tubbs Jones (1999-2008), and Fudge.
"It's a highly Democratic seat and it's an open seat. It's unusual to have an open seat in this district," Tom Bevan, the chairman of the Summit County Democratic Party, said in an interview.
"There's a lot of talent in that district on the Democratic side, so there's a lot of people that would like to be congressman or congresswoman. I expect it to be very highly contested," he said.
In New Mexico's 1st, the contenders will include state Sen. Antoinette Sedillo Lopez, who finished third in a six-way 2018 Democratic primary won by Haaland. In that election, Sedillo Lopez was backed by Justice Democrats, the progressive advocacy group that helped Rep. Alexandria Ocasio-Cortez (D-N.Y.) win her first election, and the fundraising arm of the Congressional Hispanic Caucus.
In Louisiana's 2nd, Democratic candidates include Karen Carter Peterson, a state senator and former state party chairwoman; Troy Carter, a state senator and former New Orleans councilman; and Gary Chambers Jr., a Baton Rouge political activist.
Carter Peterson's backers include EMILY's List, which aids Democratic women who support abortion rights. She and Carter, who are not related, both sought the 2nd District seat in 2006, when they lost to then-Rep. Bill Jefferson (D). He was defeated for re-election two years later amid a corruption scandal.
To contact the reporter on this story: Greg Giroux in Washington at ggiroux@bgov.com
To contact the editors responsible for this story: Kyle Trygstad at ktrygstad@bgov.com; Bennett Roth at broth@bgov.com