Biden White House Seen Revamping Strategy for Nuclear Weapons
Rep. Adam Smith says he expects Biden to overhaul strategy
Biden as part of campaign indicates opposition to big arsenal
Bloomberg Government subscribers get the stories like this first. Act now and gain unlimited access to everything you need to know. Learn more.
A Joe Biden administration would re-examine the U.S. nuclear strategy and arsenal, the Democratic chairman of the House Armed Services Committee says.
Rep. Adam Smith (D-Wash.), who's questioned and criticized the need to boost the nuclear arsenal, said Thursday he's "quite confident," a new administration would reassess plans.
Boosting and overhauling nuclear weapons has been an issue that has split—sometimes acrimoniously—Democrats and Republicans on the Armed Services panel.
Current plans call for modernizing the capacity to deliver nuclear weapons via land-based missile systems, nuclear submarines, and strategic bombers—the "nuclear triad." The Congressional Budget Office estimates such an effort could cost as much as $1.2 trillion through 2046 for development, purchasing and long-term support.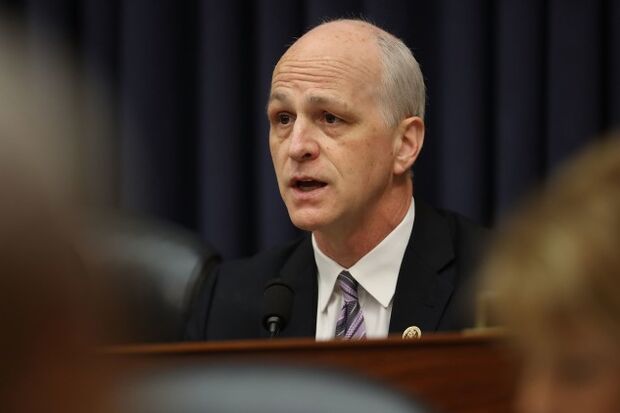 "If a triad is necessary for that deterrence, I can see that argument; I am skeptical about it," Smith said at an event hosted by the Center for a New American Security. The intercontinental ballistic missile (ICBM) fleet "right now, is driven as much about politics as it is by policy and necessity," Smith added.
Few Details
While not offering details, Democratic presidential nominee Biden has indicated that he would place smaller emphasis on the role that nuclear weapons would play in a defense strategy. Biden's campaign website says he believes the "sole purpose" of the U.S. nuclear arsenal is for deterrence or, if necessary, for retaliation against an atomic attack.
"Our nuclear arsenal should be managed in a way that deters the use of nuclear weapons and makes nuclear use less likely. The use of even one nuclear weapon would be catastrophic, cause significant casualties, and result in enduring radiation that could affect millions of humans, as well as the environment," Biden said in written answers to the Council for a Livable World. "There would be no 'winners' in a nuclear exchange."
Biden, in the same written responses, said the U.S. doesn't need new nuclear weapons, opposing the deploying of low-yield nuclear warheads. "A Biden administration will work to maintain a strong, credible deterrent while reducing our reliance and excessive expenditure on nuclear weapons," he said. "My administration will pursue a sustainable nuclear budget that maintains a viable deterrent for us and our allies."
The Pentagon's next generation ICBM program could cost U.S. taxpayers as much as $110.6 billion, according to internal Defense Department estimates, adding to a wave of big-ticket nuclear weapons programs slated for the years ahead.
Contracts Awarded
The new estimate includes a $13 billion contract Northrop Grumman Corp. received in September to start full-scale development and eventual production of missiles intended to replace the aging Minuteman III system, the land-based portion of the U.S. nuclear triad.
The ICBM contract provides momentum for U.S. plans to modernize the capacity to deliver nuclear weapons through the triad, a bipartisan effort started during the Obama administration.
As part of the broader renovation, the Navy plans to start construction this month on the first Columbia-class nuclear missile submarine, an estimated $128 billion program that will eventually produce 12 subs. General Dynamics Corp. won the contract for the new sub.
Meanwhile, Northrop is the maker of the classified new B-21 stealth bomber, a program estimated at $80 billion.
With assistance from Tony Capaccio (Bloomberg News)
To contact the reporter on this story: Roxana Tiron in Washington at rtiron@bgov.com
To contact the editors responsible for this story: Robin Meszoly at rmeszoly@bgov.com; Loren Duggan at lduggan@bgov.com
Stay informed with more news like this – from the largest team of reporters on Capitol Hill – subscribe to Bloomberg Government today. Learn more.