Biden Presses Agenda as Polls Sag; Schumer Tees Up Election Bill
Bloomberg Government subscribers get the stories like this first. Act now and gain unlimited access to everything you need to know. Learn more.
President Joe Biden is trying to ramp up the pressure for Democratic lawmakers to finalize the size and scope of their multi-trillion dollar economic plan, as the president's approval ratings dip. Meanwhile, Senate Majority Leader Chuck Schumer said he will ready a floor vote next week as Democrats again attempt to pass legislation to overhaul U.S. election laws.
Here's what Bloomberg Government is tracking so far today.
Biden, Allies Agonize Over Cutting Economy Plan to Eke Out a Win
President Joe Biden's team and Democratic lawmakers are agonizing over the size and scope of his multi-trillion dollar economic plan, as Biden's approval rating drops and upcoming elections threaten to show his party's vulnerability.
Negotiations over the legislation—a package of social programs, tax increases and climate measures Biden calls "Build Back Better""—have dragged on for weeks. White House officials are trying to raise pressure for the talks to wrap up, according to one administration official.
Speaker Nancy Pelosi (D-Calif.) and Democratic centrists want to scale back the bill to focus on a handful of well-funded programs that can be quickly implemented, so Democrats can boast about the accomplishments in 2022 mid-term campaigns. But progressives want to keep the legislation expansive, even if programs are partially funded or expire after only a few years.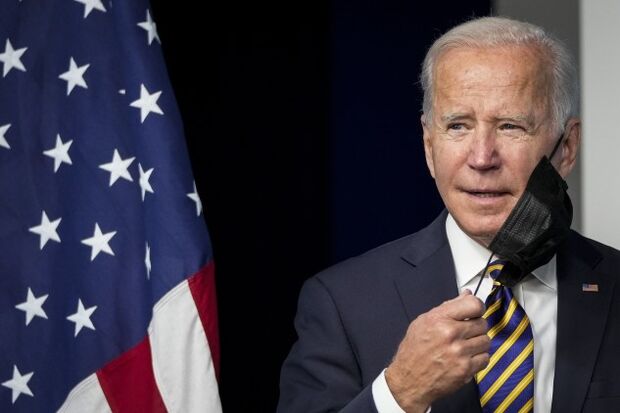 Senior White House aides recognize that Biden's legacy is bound to the economic plan. The legislation would bring into law a number of his campaign promises, including ensuring greater racial equity, fighting climate change and helping women, seniors, children and working families. Without it, the president and his party will be open to criticism from Republicans that they're unable to govern. Read more from Nancy Cook and Laura Davison.
Happening on the Hill
Schumer Announces Renewed Push to Overhaul Election Law: Senate Majority Leader Chuck Schumer (D-N.Y.) said he will tee up a floor vote for Wednesday on advancing a Democratic-drafted overhaul of U.S. election laws, a move that is likely to be blocked by Republicans and set up another confrontation over whether to alter or end the filibuster.
In a letter to all Senate Democrats, Schumer said he will take steps on Monday to set up the vote for later in the week on "consequential voting rights legislation" that has the support of the full caucus. "We cannot allow conservative-controlled states to double down on their regressive and subversive voting bills," Schumer said. "The Freedom to Vote Act is the legislation that will right the ship of our democracy and establish common sense national standards to give fair access to our democracy to all Americans." Read more from Laura Litvan.
Jan. 6 Panel to Vote to Hold Trump Ally in Contempt: A House committee investigating the Jan. 6 insurrection at the U.S. Capitol is set to vote Tuesday to hold a top adviser to former President Donald Trump in contempt of Congress for not cooperating in the probe. Steve Bannon, who served as the former president's top political strategist and helped run his 2016 campaign, has refused at Trump's request to cooperate with the committee's subpoena. Chair Bennie Thompson (D-Miss.) blasted Bannon for "hiding behind the former President's insufficient, blanket, and vague statements regarding privileges he has purported to invoke." Read more from Billy House.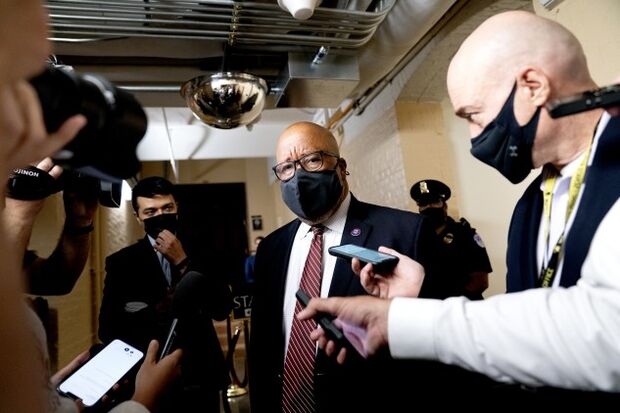 Big Tech Faces New Bills: The biggest U.S. tech companies would face new constraints under two bills announced today after a month of revelations from a Facebook whistle-blower stirred new calls to rein in an industry that's largely escaped regulation so far. A measure from House Democrats would revoke legal liability protections for platforms that use algorithms to spread harmful information, arguing that companies should be held responsible for how their technology disseminates content. The other is an antitrust measure that seeks to prevent tech giants from giving an advantage to their own products over competitors'. Anna Edgerton and Rebecca Kern have more.
Sanders Sides With Deere Workers: Sen. Bernie Sanders (I-Vt.) tweeted "Profits at John Deere have skyrocketed by some 61% in recent years, while its CEO's salary has exploded by 160% since the start of the pandemic," Kasia Klimasinska reports. "Please do not tell me they cannot afford to pay their workers fairly," he said. Thousands of workers at John Deere, the world's biggest farm machinery maker, began picketing today for the first time in over three decades to demand better pay, Joe Deaux and Sybilla Gross report.
Democrats Want Tougher Rules on Judges Owning Stocks: Sen. Elizabeth Warren (D-Mass.) and Rep. Pramila Jayapal (D-Wash.) raised concerns over "stunning" ethics violations by judges who oversaw cases involving companies in which they had stakes. The Democratic lawmakers questioned whether Supreme Court Chief Justice John Roberts has done enough to establish and enforce ethics rules. Read more from Daniela Sirtori-Cortina.
Lawmakers Press State on 'Havana Syndrome' Reports: A bipartisan group of senators called on Secretary of State Antony Blinken to name a point person to lead an investigation into reports about "Havana Syndrome," a mysterious phenomenon causing diplomats and other U.S. officials to get sick at some overseas posts. They "remain concerned that the State Department is not treating this crisis with the requisite senior-level attention that it requires," they said in a letter. Read more from Daniel Flatley.
Democratic Scrutiny of Abandoned Offshore Oil Equipment: House Democrats began today making the case for stricter regulation of thousands of abandoned wells, platforms and pipelines off the U.S. coasts following one of the biggest off-shore spills in California in 30 years. A hearing by a sub panel of the House Natural Resources Committee comes as anger over oil fouling Huntington Beach has stirred demands for offshore oil drilling bans and led to bills mandating leak detection equipment and new reporting rules. Ari Natter has more.
Warren, Grassley Repeat Call for FDA Hearing Aid Rule: Sens. Warren and Chuck Grassley (R-Iowa) repeated calls for the U.S. Food and Drug Administration to advance regulations for over-the-counter hearing aids. They sent a letter to acting Commissioner Janet Woodcock urging the agency to issue its proposed rule by Nov. 6, in accordance with Biden's executive order to promote competition in the marketplace, Daniela Sirtori-Cortina reports.
Space Force Won't Get More Money for Recruiting, Lawmakers Say: The House Appropriations Defense Subcommittee has denied the Air Force's request to re-purpose $10.6 million for "generating public exposure and recruiting interest" for the U.S. Space Force. Funding was part of a $4.3 billion Defense Department reprogramming request sent to Congress earlier this year, Roxana Tiron reports.
The Coronavirus Pandemic
Biden Says Number of Unvaccinated in U.S. Unacceptable: Biden said the number of unvaccinated Americans remains too high and he called on more businesses to impose mandates even as the number of Covid-19 cases declines. "We have to do more to vaccinate," Biden said today at the White House. "Every day, we see more businesses implementing vaccination requirements and the mounting data shows that they work." He added: "I'm calling on more businesses to step up." Read more from Josh Wingrove and Jennifer Jacobs.
Walsh Says Shot Mandate an Employment Boost: Labor Secretary Marty Walsh is trying to preempt criticism of an impending private-sector vaccine mandate with a simple message: This is about employment growth, not burdens. "The intention is not to put a burden on businesses; the intention is to get people vaccinated" and to ensure continued "opportunities for employment," Walsh, in an exclusive interview that was part of Bloomberg Government's Hill Watch event today, said. Read more from Ben Penn.
FDA Panel Backs Moderna Booster for Some: Booster shots of Moderna's Covid-19 vaccine should be given to older people and those at high risk of the disease, advisers to U.S. regulators said. The additional doses should be offered to people aged 65 and older along with those between 18 and 64 years old who are at high risk for medical or occupational reasons, the Food and Drug Administration advisory panel said today in a unanimous, 19-0 vote. The shots should be given six months after the initial inoculation, the panel said. Read more from John Lauerman.
U.S. Trade Chief Tai Says WTO Vaccine Waiver Making Progress: The U.S.'s top trade official said there's been progress in World Trade Organization negotiations aimed at waiving intellectual-property protections for vaccine production, but the challenge is getting all 164 WTO members on board. "While we are making progress, collectively, there is still a lot more progress that we need to make," U.S. Trade Representative Katherine Tai said today during an event in Geneva. Read more from Bryce Baschuk.
Biden to Donate More Shots to Africa: Biden will announce the donation of an additional 17 million doses of Johnson & Johnson's coronavirus vaccine to the African Union after the U.S. faced criticism it hasn't been more generous. Biden is expected to make the announcement at a meeting Ttoday with Kenyan President Uhuru Kenyatta at the White House, according to a senior administration official who requested anonymity ahead of the event. Read more from Justin Sink.
Elections, Politics & Influence
House Democrats Beat Republicans in Q3 Fundraising: The Democratic Congressional Campaign Committee, the fundraising arm of House Democrats, raised a record $35.8 million in the third-quarter, topping its Republican rival by $10 million as both sides stockpile cash for the 2022 midterm elections. The DCCC announced it raised $14.5 million in September, also a high for the month in an off-year and also more than the Republican committee. Read more from Bill Allison.
Two GOP Lawmakers Set for Forced Matchup: Two Republican House members are set for a primary face-off next year after the West Virginia legislature approved a new congressional map that merges them into the same district. The state lost one of its three districts in reapportionment, meaning two of the three current members of its all-Republican congressional delegation must run against each other to win another term. With only Republican Gov. Jim Justice's signature needed for the map's enactment, the state House's move today all but confirmed the matchup political observers saw as the most likely: Reps. Alex Mooney and David McKinley. Read more from Kenneth P. Doyle and Greg Giroux.
Trump Ordered to Testify in Suit by Protesters: Trump was ordered to give testimony Monday in a lawsuit by human-rights activists who claim his security guards assaulted them during a 2015 protest outside New York's Trump Tower. New York state court Justice Doris M. Gonzalez in the Bronx ordered Trump to submit to a video deposition at 10 a.m. on Oct. 18. Read more from Chris Dolmetsch.
'Big Lie' Behind Pennsylvania Audit Push, AG Says: Donald Trump's "big lie" about the 2020 election being stolen is at the heart of Pennsylvania Republican lawmakers' effort to access detailed personal information on 9 million registered voters, the state's attorney general told a judge. A subpoena for the data issued to state election officials last month by GOP state senators is an attempt to "sow electoral distrust," Pennsylvania Attorney General Josh Shapiro (D) said in a court filing today. Read more from Erik Larson.
Around the Administration
Biden to Discuss Climate Change With Pope: Biden is expected discuss the Covid-19 pandemic and climate change with Pope Francis at the Vatican later this month, ahead of international summits in Rome and Glasgow, Scotland. The Oct. 29 meeting will be the first for the two men since Biden took office. Biden, the second Catholic U.S. president, previously visited the Vatican and met with the pope when he was vice president, and Francis was greeted by Biden and his family on a visit to Washington in 2015. Read more from Justin Sink.
Former Obama FDA Chief Califf Is Top Contender: Robert Califf, who ran the FDA under President Barack Obama, has moved into top contention to lead the agency again, people familiar with the matter said. While a decision isn't final, Califf is now the front-runner, said the people, who asked not to be identified because nothing has been announced. He's currently head of strategy and policy at Alphabet. Read more from Josh Wingrove and Nancy Cook.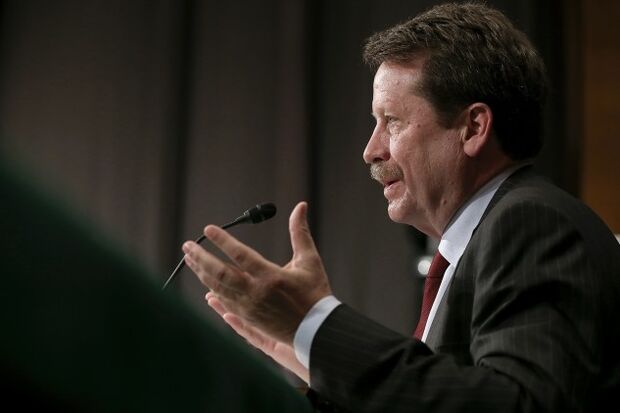 Biden Ties ESG Retirement Investing to Climate Action: A new Labor Department proposal would help connect retirement savers with surging private-sector investments that promote sustainability and social consciousness by giving plan sponsors a big nudge to consider government action on climate change and social justice trends. The White House's proposed regulation, unveiled yesterday, would break new ground by directly tying the financial materiality of such considerations to climate actions the government has taken. Austin Ramsey has more.
U.S., Europe Vow to Remove Digital Taxes: The U.S. and European countries have reached a deal to roll back digital tax measures as part of a larger multilateral agreement, officials say, but details have yet to emerge about how a global overhaul will mandate the repeal of digital levies around the world.French Finance Minister Bruno Le Maire told reporters today that the European countries with digital taxes labeled discriminatory by the U.S. had reached an agreement on how the measures would be rolled back as part of a global deal. Read more from Isabel Gottlieb and Hamza Ali.
Port-Crisis Plan Seeks More Terminals, Truckers: Commitments from shippers and cargo owners to move toward around-the-clock unloading at the docks in Los Angeles are a first step to addressing a national supply-chain backlog, White House Port Envoy John Porcari said. Authorities have been taking other moves such as creating "pop-up" terminals inland from the ports and working with states to speed the awarding of commercial truck-driver licenses. Read more from Christopher Palmeri.
Tesla Risks Undermining Autopilot by Neglecting Recall: Tesla is on a collision course with the top U.S. auto-safety regulator over technology that's been key to the company becoming far and away the world's most valuable carmaker. The National Highway Traffic Safety Administration's probe of Autopilot and scrutiny of Tesla's over-the-air update will be test cases for how regulators and makers of increasingly automated vehicles ensure their safety. Read more from Keith Laing and Dana Hull.
Yellen Says IMF, World Bank Risk Confidence Loss: Treasury Secretary Janet Yellen warned a scandal over the credibility of rankings of countries' business climates could hurt confidence in the International Monetary Fund and World Bank unless the institutions take strict actions to prevent misconduct and support whistle-blowers. SHe told finance ministers at the IMF and World Bank annual meetings that the U.S. "will monitor developments closely and evaluate any new facts and findings should they become available." Christopher Condon and Eric Martin have more.
SEC Revisits Stalled Executive Bonus Rules: The U.S. Securities and Exchange Commission is moving to finish up long-stalled rules that would clamp down on executive bonuses when firms misstate financial results. The SEC re-proposed regulations that would force senior managers to return incentive pay that's based on incorrect information included in companies' financial statements, according to an SEC statement. The rules were required by the 2010 Dodd-Frank Act. Read more from Akayla Gardner and Ben Bain.
Treasury's Liang Outlines Stablecoin Regulatory Approach: Treasury Undersecretary for Domestic Finance Nellie Liang said that U.S. financial regulators have focused on stablecoins because of the central role they've begun playing in the world of cryptocurrencies. "We believe they're kind of foundational to crypto and future crtypo services," Liang said today during an event sponsored by the Institute of International Finance. Read more from Christopher Condon.
Initial Jobless Claims Fall to Lowest Since March 2020: The recovery in the U.S. labor market continues to take hold. Initial jobless claims in regular state programs fell by a more-than-expected 36,000 to 293,000 in the week ended Oct. 9, government data showed today. That total was the lowest since March 2020, Jill R. Shah reports.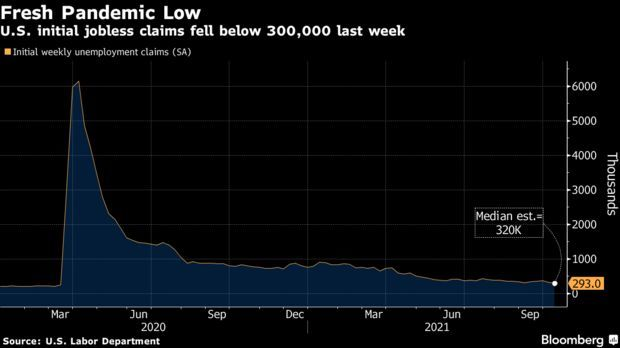 Defense & Foreign Affairs
U.S. to Resume Evacuation Flights From Afghanistan: The State Department is seeking to restart evacuation flights from Afghanistan before the end of the year for the remaining U.S. citizens, residents and some visa applicants, Dow Jones reported, citing a senior State Department official. There are currently a "small number of U.S. citizens" and thousands of Afghans that could be eligible for seats on these flights, Deana Kjuka reports.
Pentagon to Update F-35 Simulator Test Schedule: Pentagon acquisition officials met yesterday to review updating the $398 billion program's major schedule timelines, including a delayed one-month crucial combat simulation needed for a formal full-rate production decision. New dates will be official when a revised schedule is submitted by F-35 program executive officer and approved by Pentagon acquisition office, said Navy Lieutenant Commander Tim Gorman. Read more from Tony Capaccio.
EU, Iran to Continue Talks on Nuclear Impasse: Iranian and European Union diplomats ended a meeting on the nuclear deal without setting a timeline for the resumption of negotiations with the U.S., committing only to further talks in Brussels in the coming days. Enrique Mora, the EU official who mediated six rounds of indirect negotiations between Iran and the U.S. with the help of Russia and China, spent several hours in a meeting with Iran's new Deputy Foreign Minister Ali Bagheri Kani, according to a statement by the Ministry of Foreign Affairs in Tehran. Read more from Patrick Sykes and Golnar Motevalli.
France Says U.S., Europe Must Discuss China: The U.S. and European Union are not on the same page when it comes to dealing with China and must discuss their strategic approach, Finance Minister Le Maire said. Speaking to Bloomberg Television on the sidelines of meetings in Washington today, Le Maire said how to engage with China is "the big question" for the coming decades of transatlantic diplomacy. Read more from William Horobin and Annmarie Hordern.
To contact the reporter on this story: Michaela Ross in Washington at mross@bgov.com
To contact the editors responsible for this story: Zachary Sherwood at zsherwood@bgov.com; Brandon Lee at blee@bgov.com
Stay informed with more news like this – from the largest team of reporters on Capitol Hill – subscribe to Bloomberg Government today. Learn more.