Biden Pollster on Court Vacancy and November Elections (Podcast)
John Anzalone, chief pollster for Democratic presidential nominee Joe Biden, joined the latest episode of Downballot Counts to discuss the presidential race, Biden's coattails, and what effect the Supreme Court opening could have on the November elections.
Anzalone said Justice Ruth Bader Ginsburg's death and Republicans' intent to replace her before the inauguration doesn't alter the dynamics of the presidential race since views of President Donald Trump are mostly settled. But he said it could motivate young female voters, to the benefit of Democrats.
He also told Kyle Trygstad and Greg Giroux that beyond Trump's own vulnerabilities related to his handling of the coronavirus and other issues, Democrats' recent polling leads in purple-state Senate races are aided by voters' comfort level with Biden at the top of the ticket.
Listen to the latest episode of Downballot Counts
Subscribe and Listen to Downballot Counts from your mobile device:
Via Apple Podcast | Via Overcast | Via Stitcher | Via Spotify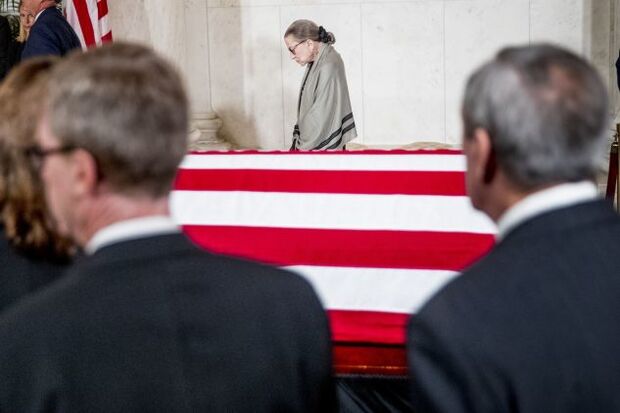 To contact the hosts: Kyle Trygstad in Washington at ktrygstad@bgov.com; Greg Giroux in Washington at ggiroux@bgov.com