Biden Policy Aims to Reduce Detention of Pregnant People
Directive would limit custody for those pregnant, nursing
Groups allege substandard pregnancy care in detention
The Biden administration has directed immigration enforcement officials to avoid detaining pregnant people—the latest step in its efforts to overhaul how the U.S. treats immigrants.
Under the new policy, U.S. Immigration and Customs Enforcement officials should detain, arrest, or take into custody people who are pregnant, nursing, and postpartum only in "exceptional circumstances" or when required by law, according to a congressional notice and press release issued Friday.
"ICE is committed to safeguarding the integrity of our immigration system and preserving the health and safety of pregnant, postpartum, and nursing individuals," Acting ICE Director Tae D. Johnson said in the announcement.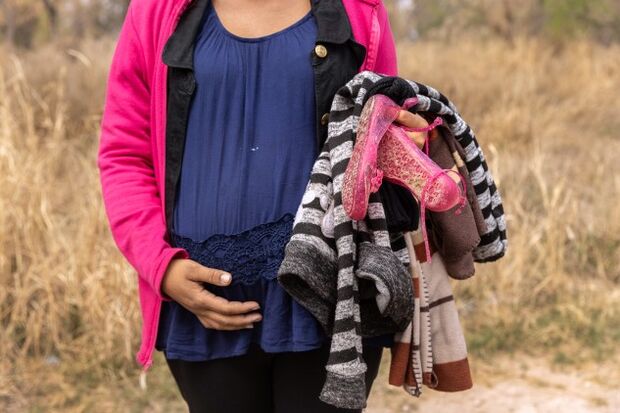 "Given the unique needs of this population, we will not detain individuals known to be pregnant, postpartum, or nursing unless release is prohibited by law or exceptional circumstances exist," Johnson added. "This reflects our commitment to treat all individuals with respect and dignity while still enforcing our nation's laws."
Advocacy groups have long argued that pregnant people receive substandard or inconsistent health care in immigration detention. House Democrats last month proposed a funding bill for the Homeland Security Department with language that would bar the agency from restraining a person who is pregnant or recovering from delivery, except in limited circumstances.
To contact the reporter on this story: Ellen M. Gilmer in Washington at egilmer@bloombergindustry.com
To contact the editors responsible for this story: Sarah Babbage at sbabbage@bgov.com; Bennett Roth at broth@bgov.com