Biden Pitches New Gig Worker Rules; Senate Starts NDAA Debate
The Biden administration has issued a highly anticipated proposal on how it will approach independent contractor status under federal wage law, its second attempt to undo a Trump-era standard that it says leaves workers vulnerable to misclassification.
The proposal, released Tuesday by the US Labor Department, clarifies when workers should be classified as independent contractors who are in business for themselves, or employees who are afforded the full minimum wage, overtime, and other protections provided under the Fair Labor Standards Act.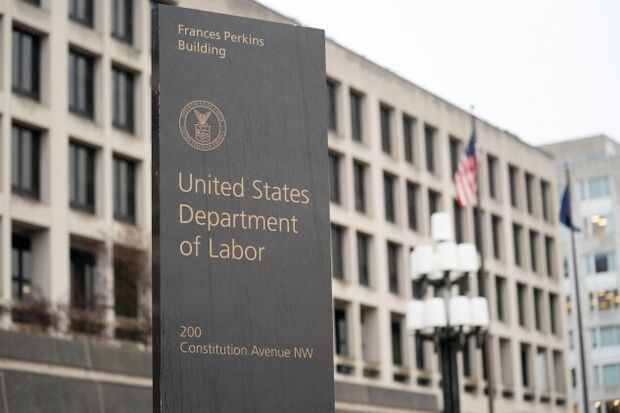 Gig companies such as Uber and Lyft, and construction, trucking, and other industries that use independent contractors to staff their fleets were watching closely for the rule.
Businesses say their operating costs would skyrocket if they were broadly required to reclassify their independent contractors as employees, due to the tax liabilities and minimum wage, labor, safety, and other legal requirements that apply to employees.
The acting head of the DOL's Wage and Hour Division said Tuesday the rulemaking wasn't likely to result in large worker classification changes. Rebecca Rainey has the story.
NDAA Kicks Off in the Senate, Includes Taiwan Measure
The Senate paused consideration of the annual defense authorization bill on Tuesday quickly after it kicked off deliberations. Sen. Jack Reed (D-R.I.), without his committee partner Sen. Jim Inhofe (R-Okla.) present, introduced the Senate version of the defense authorization bill that includes a managers' package of 75 amendments out of more than 960 filed, Roxana Tiron reports.
According to a partial list of the amendments published in the record, the managers' amendment included directed implementation of an enhanced partnership between the US and Taiwan, as outlined in the Taiwan Policy Act of 2022 (S. 4428).
Although the White House says it supports some parts of the Taiwan measure that the Senate Foreign Relations Committee approved in September, Biden administration officials have said the bill risks upending the US's carefully calibrated "one China" policy, under which the US has for more than 40 years built ties with Beijing by avoiding formally stating its position on Taiwan's sovereignty.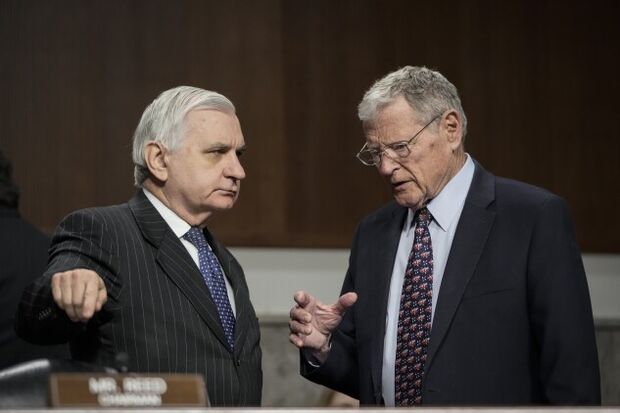 Reed said he was confident the Senate will succeed in passing the measure despite potential party disagreements and the compressed timeline for consideration.
"We will get the bill done," Reed told reporters after he stepped off the Senate floor on Tuesday. "There's always friction but we will get this bill done. We have to. This is one of the obligations that the House and Senate takes very, very seriously."
He said he would not predict whether there will be votes on stand-alone amendments or whether the managers' package would be it in terms of provisions. "Procedurally it is going to be complicated because frankly so much depends on the election outcome. I wouldn't even guess," Reed said.
Also Happening on the Hill
Homeland Security Health Office Pitched as Defense Bill Add-on: The Department of Homeland Security's budding health office would gain formal recognition from Congress under the latest proposed deal for an annual defense policy bill.
A National Defense Authorization Act substitute amendment, partially released Tuesday, includes provisions addressing DHS's Office of Countering Weapons of Mass Destruction and its Office of Health Security. DHS spun off the health division from the weapons office in July, seeking a more targeted approach to managing health threats to the US. Ellen M. Gilmer has the story.
Tribe Recognition on Senate Calendar: The Lumbee Recognition Act is now on the Senate legislative calendar after clearing a procedural hurdle, David Hood reports. The House passed the bill (H.R. 2758) in November 2021, which would recognize the Lumbee Tribe of North Carolina. The tribe has sought recognition since 1956, when Congress recognized the tribe as Indian but did not offer them the same benefits of other recognized tribes. If the bill passes, it will allow the tribe to receive federal benefits.
Elections, Politics and Probes
Bloomberg Government's Emily Wilkins and Greg Giroux could talk about congressional campaigns all day. But as you likely have other things to do, the latest episode of Downballot Counts features the program's first lightning speed round.
Greg and Emily highlight 12 interesting races to watch in 12 minutes on the podcast—with producer David Schultz on the airhorn to signal the end of each 60 second block.
Join Our Oct. 19 Election Webinar: Bloomberg Government's election guru, Giroux, will be providing a high-level update on the midterm elections and will take your questions on our Oct. 19 webinar. Register here .
Republican US senators Rick Scott and Tom Cotton are campaigning alongside embattled Georgia GOP US Senate candidate Herschel Walker as he tries to reset a campaign beset by drama just weeks before Election Day.
With the November election just weeks away, Georgia Democrat Stacey Abrams is dealing with an unusual political problem.
Democrats are attacking Arizona secretary of state candidate Mark Finchem over his ties to the QAnon conspiracy theory movement in a new TV ad that is part of unprecedented spending on races to oversee state elections.
A Russian analyst who unearthed dubious claims about former President Donald Trump and his alleged ties to Russia before the 2016 election goes on trial Tuesday on charges he lied to the FBI.
Around the Administration
The Biden administration is doling out almost $60 billion in spending for roads, bridges, and other major projects across the country.
The Treasury Department is finalizing adjustments to the Affordable Care Act "so that the law works the way Congress intended and the cost of coverage comes down for families," President Joe Biden said in statement.
Dwindling fuel inventories and climbing pump prices ahead of the November election have the White House mulling a clampdown on fuel exports in the hopes that shoring up supplies will bring relief to consumers.
The Biden administration's student debt forgiveness program isn't yet open, but borrowers can now get a glimpse of the simple application that may bring them as much as $20,000 in relief.
Foreign Affairs
Group of Seven leaders vowed to support Ukraine "for as long as it takes."
The leaders of the Group of Seven industrialized nations pledged support for Ukraine and condemned this week's intensified attacks from Russia, saying targeting innocent civilian populations constitutes a war crime, and vowing to hold President Vladimir Putin accountable.
Biden is willing to work with Congress to think through what the US-Saudi Arabia relationship "ought to look like going forward," one of his top aides said.
The US will continue to offer help as a facilitator between Israel and Lebanon as difficulties may arise in the implementation of the recently reached maritime agreement, US officials told reporters Tuesday.
What Else to Know
With assistance from Roxana Tiron and David Hood
To contact the reporter on this story: Andrew Small at asmall@bgov.com
To contact the editor responsible for this story: Michaela Ross at mross@bgov.com