Biden Makes New Bid to Kill Trump 'Remain in Mexico' Policy (1)
Federal judge ordered the administration to resume the policy
Memo can't take effect until injunction ends, officials say
(Updates throughout with additional reporting.)
The Department of Homeland Security is prepared to terminate the Trump-era "Remain in Mexico" border policy, again, as soon as it clears key legal hurdles.
DHS on Friday unveiled a pair of new memoranda to end the program, formally known as the Migrant Protection Protocols, that forces border crossers to wait in Mexico for months while U.S. officials review their asylum claims in makeshift tent courts. The Biden administration nixed the policy earlier this year, but a federal court ordered DHS to pursue a restart.
DHS officials say the fresh cancellation memos address many of the judge's concerns by assessing the full range of impacts of shutting down Remain in Mexico. The analysis concludes the program has inherent problems no amount of resources can fix, including that DHS can't ensure migrants are safe and have access to counsel once they're returned to Mexico, the officials told reporters Thursday.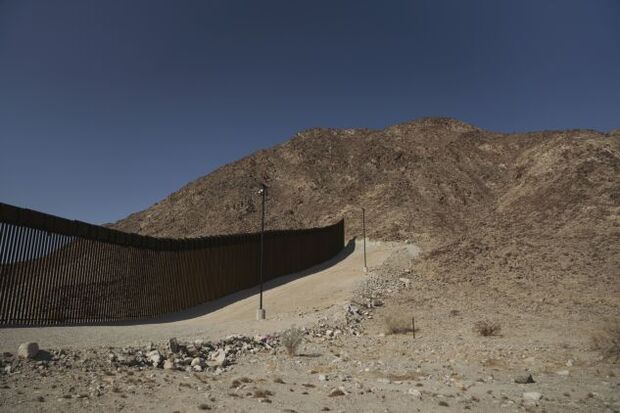 Secretary Alejandro Mayorkas said the program had "unjustifiable human costs."
"MPP not only undercuts the Administration's ability to implement critically needed and foundational changes to the immigration system, it fails to provide the fair process and humanitarian protections that individuals deserve under the law," he said in a statement.
But the new bid to cancel the policy can't take effect while the court's injunction is still in place, DHS officials said.
The government on Friday alerted federal judges at the U.S. Court of Appeals for the Fifth Circuit to the new memo and asked them to dissolve the injunction and send the dispute back to district court. The court ordered Texas and other challengers to respond by Monday afternoon.
The procedural wrangling may result in the cancellation of Nov. 2 oral arguments in the 5th Circuit, where the Biden administration faces a challenging panel of conservative judges.
Trump Border Policy Readied as Biden Holds Nose at Court Order
The agency's move earned quick praise from Democrats and immigrants' rights advocates who see the Trump-era program as inhumane. Marielena Hincapié, executive director of the National Immigration Law Center, called it "a step in the right direction" but said DHS must take further action to restore access to asylum.
"It is my sincere hope that this new memorandum from the Department of Homeland Security will meet the necessary legal criteria to revoke this xenophobic policy once and for all," Sen. Bob Menendez (D-N.J.) said in a statement.
DHS's action is likely to draw criticism from Republicans who've attacked the Biden administration's border policies amid record migrant encounters.
DHS says it's working in good faith to comply with the injunction as long as it's in place. The agency is prepared to restart Remain in Mexico by mid-November, contingent on Mexico's approval.
The case is Texas v. Biden, 5th Cir., No. 21-10806, motion filed 10/29/21.
To contact the reporter on this story: Ellen M. Gilmer in Washington at egilmer@bloombergindustry.com
To contact the editors responsible for this story: Robin Meszoly at rmeszoly@bgov.com; Heather Rothman at hrothman@bgov.com; Sarah Babbage at sbabbage@bgov.com